Half a million 5800's in 30 days
Here are the relevant details from the conference call:
While giving an overview of Nokia's Q4 2008 results Olli Pekka Kallasvuo discussed the initial success of the Nokia 5800. Despite a limited roll out (in terms of number of markets) he noted that the "Nokia 5800 XpressMusic shipped slightly more than 0.5 million units in the last 30 days of Q4" and that "the response to this device and our new touch use interface has been beyond our expectations". He went on to state that Nokia "will continue an aggressive roll out and marketing plan throughout the first quarter", and that, "the Nokia 5800 has the potential to become our highest revenue and gross margin generating device in a fairly short order".
Update: One million 5800's in 53 days
The day after the original story was written Nokia announced they had now shipped 1 million Nokia 5800's.
"Nokia announced today that it has shipped the millionth Nokia 5800 XpressMusic device, a milestone that coincides with the successful sales start of the device in the UK. The latest in Nokia's XpressMusic range, the Nokia 5800 XpressMusic is the company's first mass market touch screen device."
See also our coverage of the UK launch.
Nokia 5800 in the UK
The Nokia 5800 is launched in the UK tomorrow, Friday 23rd January. On the high street it will intially be available only from Nokia flagship stores (Regent Street and Heathrow Terminal 5). I plan to be at the flagship store tomorrow. You'll be able to follow along live via Twitter on @rafeblandford or @AAS, and we'll add anything of interest to the main site too.
The Nokia 5800 is now also available for immediate dispatch from the Nokia UK online store (with over night delivery as an option). The phone cost £249 SIM free including VAT. Due to currency fluctuations the UK is currently the cheapest place to buy a 5800.
It will become more generally available, both SIM-free and on multiple UK networks one week later.
Nokia 5800 Content
Here on All About Symbian we've published a number of previews and review discussing the Nokia 5800 XpressMusic in detail:
Nokia 5800 XpressMusic announced
Nokia 5800 XpressMusic Preview Part 1 - Hardware, Design and Touch
Nokia 5800 XpressMusic Preview Part 2 - Multimedia Capabilities
Nokia 5800 XpressMusic Preview Part 3 - PIM Applications, Application Compatibility and Conclusions
Nokia 5800 XpressMusic - Steve Litchfield's Review
We're now making these all of these articles available as a single PDF document: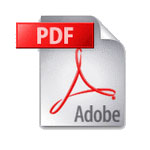 Nokia 5800 Xpress Music by All About Symbian
Over more than 50 pages we give you a detailed look at Nokia's first S60 touch enabled handset.
Nokia-5800-AAS-1.2-20090122.pdf (2.29 MB)