I was out in the garden yesterday, shooting a short sequence on video recording tips for the N70 and N90 for my free Smartphones Show. At the end of the piece, I remarked to camera that I had no doubt that DVD-quality recording on your smartphone was probably less than two years away.
One webcast later and I had to axe that section of my footage. The Nokia N93, announced today, has full VGA (640 by 480 pixel) recording at 30 frames per second, with professional optics, mechanical zoom, easily enough to sideline just about every amateur video camcorder in existence. The resolution's a little puzzling, since footage would have to be resampled later in software (to DVD's 720 by 576 pixel frames), but it's still a generation on from the N70 and N90's 352 by 288 pixel, 15 frames per second video capture.
When you consider that in my piece yesterday I was enthusing about the quality of the Nokia N70/N90, themselves a league ahead of anything else in a smartphone, the N93's stance is all the more impressive. Mind you, we've still got another four months before it's officially on sale anywhere (at around 550 Euros, or about £400) and probably a good six to eight months before it's available widely, but it certainly sounds like it'll be worth the wait.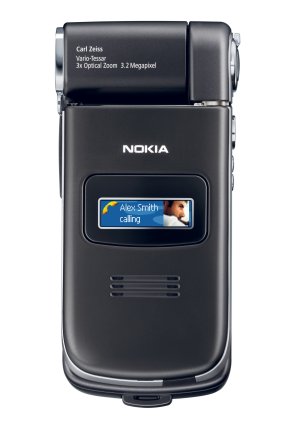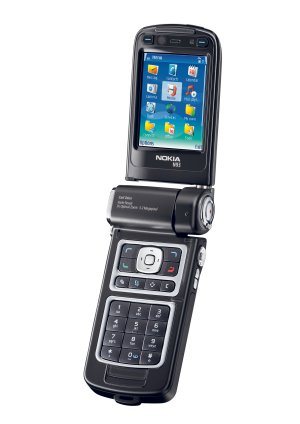 Listening to the BBC's Justin Dyche talking about uses for phone-based video capture and to Nokia's Anssi Vanjoki talking up the N93 struck a big tone of familiarity, as these are themes I've waxed lyrical over recently on AllAboutSymbian. For example, looking at the practicalities of video recording on the N70/N90, the way the phone is the ultimate convergence device and the rise and rise of the smartphone camcorder.
But back to the N93. Poring over the tech specs, highlights are:
Tri-band, 3G
50MB internal flash storage, miniSD expansion (up to 2GB)
Transformer form factor (N90-alike fold-out camcorder mode, landscape clamshell mode for viewing, portrait clamshell for talking/phone use) - weight is 190g, heavy for a smartphone
320 by 240 pixel screen
S60 3rd edition (of course)
Comms technologies: Wi-Fi, UPnP, Bluetooth, USB 2.0, Mass Storage Class
Direct connection to compatible TV (PAL/NTSC) via Nokia Video Connectivity Cable (CA-64U, included in box) or wireless LAN/UPnP
3.2 Megapixel still images (2048 by 1536), Carl Zeiss optics, 3x optical zoom, mechanical shutter
MPEG-4 640 by 480 video capture, 30fps, stereo audio at 48kHz, digital video stabilization,
Adobe Premiere Elements 2.0 bundled for clip editing/enhancement and DVD burning
Usual S60 refinements, including Visual Radio, stereo music, Media Player integration
That's some list, especially on something retailing for £400 or so. One implication of the rise in video specs is increased file sizes for your captures, of course. The N70 captured at around 4MB per minute of footage, the N93 will need 22MB per minute, by Nokia's own estimates, fitting 45 mins of video on a 1GB card, or 90 mins on a 2GB card, comparable to the capacity of a standalone tape-based camcorder. With the optics involved, with the 'digital video stabilization', with the resolution and frame rate, the N93 is going to be absolute first choice for any self respecting journalist or mobile professional with a need to shoot video quickly and easily.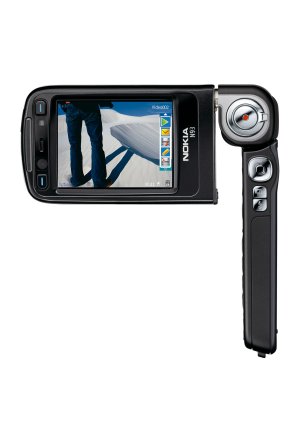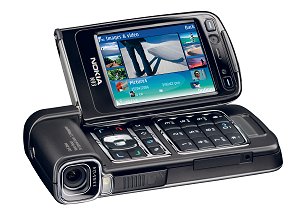 The rest is just icing on the cake, really. Aside from the usual comments about S60 3rd edition needing compatible applications (a concern which will hopefully be irrelevant by the time the N93 ships), there's the full S60 multimedia package, in terms of radio, music (though Nokia still seem divided over whether they favour Windows Media Player or their own new Nokia Music Manager system - maybe they're hedging their bets!) and still photography (at impressive high resolution and quality).
There's also Wi-Fi, always incredibly useful for net connectivity, even on a smartphone with limited text input and smallish screen. And before you ask, the web browser can work in landscape mode with the N93 in viewing 'mode', giving the device yet another killer aspect.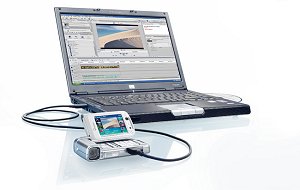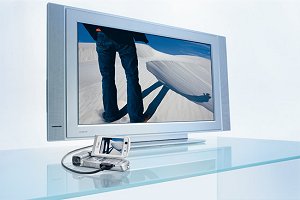 Some of the extras are very welcome, particularly the bundled TV cable, in case your living room gear isn't set up for Universal Plug and Play yet (mine isn't!), for you to show off your high-res video (and photos, presumably) directly on your large screen TV, the copy of Adobe Elements and the top N-Gage title "System Rush: Evolution".
Summarising smartphones in single articles is getting harder and harder as time goes on, with jaw-dropping functionality in each device. I still talk to people in the street who are impressed that my device can take photos. The leap from using a phone to take a simple snap to the N93 being a combined camcorder/PDA/music player/camera/web appliance is enormous. Marketing the new generation of Nseries smartphones is going to be a huge challenge. Luckily, Nokia's marketing skills seem up the same standard as their technical abilities and I think the future is in safe hands.
Steve Litchfield, Apr 25th 2006 for AllAboutSymbian and 3-Lib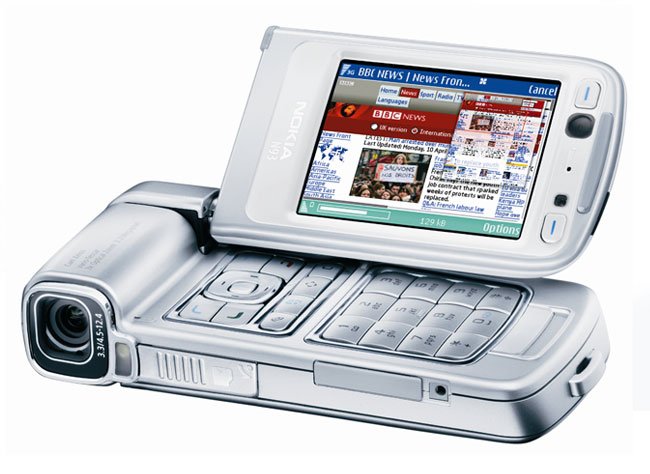 ---