Review:
Nokia N95 - part 1, The Navigator (Smart2go)
Score:
80%
Smart2go
The launch of Nokia's Smart2go system in February 2007 marked a sea change in the way mapping and navigation worked, at least in terms of smartphones and handheld devices. Previously there had only been the two models - the traditional one, where you buy a memory card with all the maps on it, along with a license (enforced) to use it with one device - this solution typically would cost at least £70, or up to £200 when bundled with a Bluetooth GPS. The other solution was to simply have a small client application on the mobile device and load up routes, map segments and calculated directions over the Internet, usually by signing up (again for the one device) with the appropriate Internet service. In latter times, basic mapping and route planning have been free using this technique, with the likes of Google Maps.
Each solution had its downsides. The first solution's downside was the sheer expense and commitment, especially if you had more than one mobile device in the family or you tended to upgrade/swap quite often. The second solution's downside was cost (again) and also a dependence on the network - if you got really lost then the chances are that you'd drive out of network coverage area and you wouldn't then be able to plan a way back.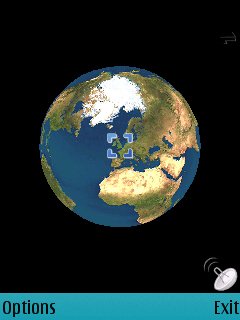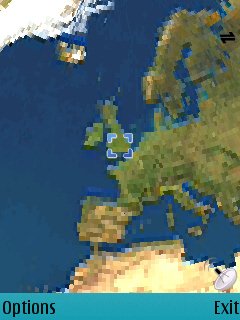 With Smart2go (initially developed by gate5, subsequently bought up by Nokia in mid 2006), this traditional either-or scenario is turned on its head completely. Not least because the software and maps are basically completely free, for as many devices as you care to load it up on. The idea is that detailed street maps of virtually the entire world are made available for free, along with route calculation and display of your GPS position (if required, should you own a Bluetooth GPS). There's the option to have all maps stored on your expansion card or to grab them as needed over GPRS or 3G data, so you can plump for the option that's best for you.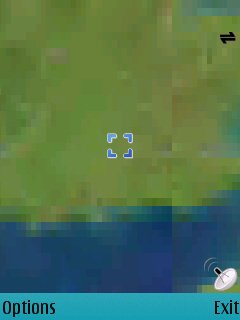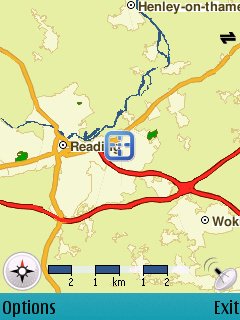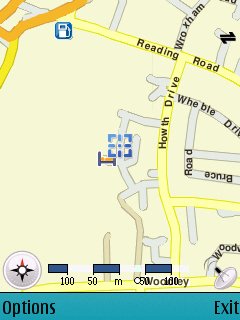 So how can Nokia afford to give this away for free? The idea is that if you wanted to upgrade the system to 'Navigation', i.e. to supply turn-by-turn instructions in real time, based on your position (along with spoken commands e.g. "In 100m, turn left"), then (and only then) would money change hands. And, unlike traditional £100 for life or for one year arrangements, there's the option of licensing navigation for as little as a day (for a couple of Euros), for a week, a month, right up to £30 (50 Euros) for a year, at which level it's still an awful lot cheaper than its competitors.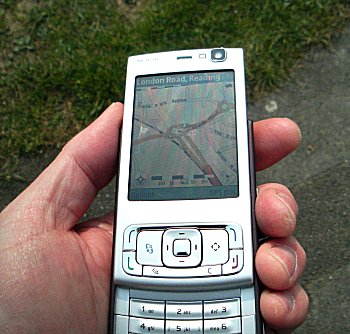 We really, really like this kind of 'pay as you go' licensing for navigation. Effectively, it means that you can keep any maps you want on any devices you want (S60 or Windows Mobile) and use them as much or as little as required, all for free. Then when you plan a trip and are going to stray from your familiar area, you license navigation on whichever device is going to be your main companion for a week or month (for example) and you're done. Nothing extra to install, you don't even have to get your credit card out. Simply request navigation and the appropriate premium SMS messages get sent, to debit your phone bill/account. Really rather neat.
The Nokia N95
I suppose I ought to mention the N95 at some point, lest you be wondering why I'm talking about Smart2go at all. You see, "Nokia Maps" in the N95's ROM is actually just Smart2go. It's nice to have the core app pre-installed, but you obviously still have to get your maps in the usual way, by direct download as-needed or by using the PC-based Smart2go MapLoader to grab entire countries and pack them onto your expansion card. The process is fairly straightforward, but it's also tediously slow, as MapLoader needs hours rather than minutes to do its thing - best to leave it going overnight - and Nokia, if you're reading this, please use some of your Smart2go navigation revenue to upgrade your servers. Pretty please.
The main difference between a standard S60 or WinMob smartphone running Smart2go and Nokia Maps on the N95 is of course that the latter version is tightly integrated with the N95's built-in GPS receiver. Yup - you read that right - it's built-in, so no messing around with (or charging) a separate Bluetooth GPS. I'm not entirely sure exactly where the GPS antenna is, but Nokia do say to open the keypad for best performance and this is borne out in practice.
It's worth noting that we're not talking SiRF III performance here. In my experience, lock-on can be up to (in absolute worst case) two minutes even when the N95 hasn't moved from the spot where you last used its GPS, with satellite lock being disrupted more easily by buildings than with my two year old TomTom SiRF II GPS. Having said that, the extra convenience that comes with an integrated GPS may outweigh the performance differences, and in any case it's easy to supplement the built-in GPS with a Bluetooth GPS ('GPS Data | Positioning settings') in areas where you know there are going to be problems seeing GPS satellites. Maps/Smart2go automatically uses this extra GPS data if available and then goes back to its internal attempts at a fix when the Bluetooth GPS is unavailable.
Driving around with the N95 sitting in a cradle next to the steering wheel, I had a GPS fix (and thus reliable navigation) for 99% of my test runs) - aside from the slow startup time, this element of the N95's functionality is certainly 'good enough'.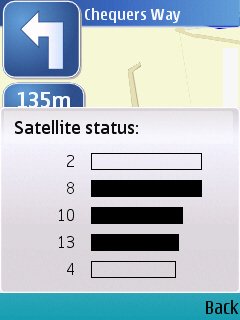 Navigation
The core GPS-related function for most users will be road navigation - paying to upgrade it to Navigation status was the very first thing I did. Which puts the N95/Smart2go solution head on with the likes of TomTom Navigator, Route 66, Navicore and CoPilot Live, not to mention the likes of Wayfinder. In the last three years, quite a few ways of navigating using your smartphone have come to prominence.
I've found Smart2go, with its two-tiered approach (mapping/planning, followed by navigation if needed), to work very well indeed and, unlike Route 66, Navicore, CoPilot Live and Wayfinder, Smart2go (i.e. Maps on the N95) was always intuitive. For every occasion when I thought 'Now, how do I do that?', I'd pop up the Options menu and there would be exactly what I needed - it seems that Smart2go has gone through a lot of usability testing and the end result is rather impressive.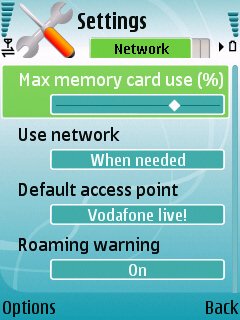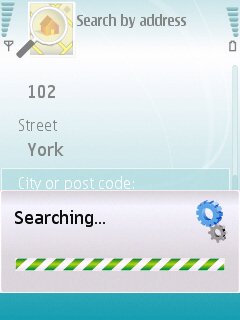 An access point is needed for grabbing of maps that aren't already downloaded, for grabbing voices (a one-time operation) and for grabbing extra or updated category information. Address searches take between ten seconds and thirty seconds for the UK.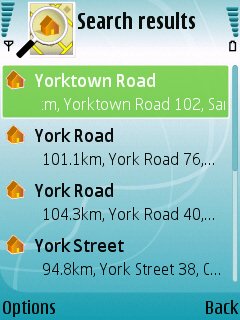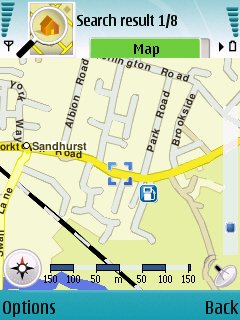 Once matched, just click through to see the search result...
Route planning was as good as most of the above and substantially better than CoPilot Live, based on my tests. Again, impressive when you consider that this aspect of the software is free. Voice guidance (the actual voice samples are grabbed from the Internet after you've selected a language) is clear, loud and effective and I had no complaints. During navigation, audio volume is handily placed on the Options menu.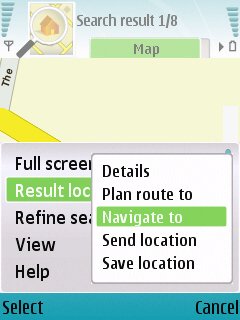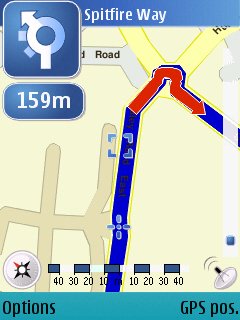 Once activated, you can 'Navigate to', to bring up real time turn instructions and voice commands...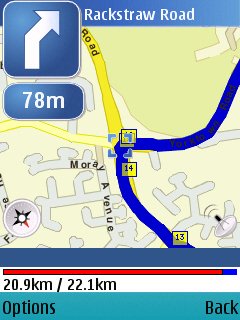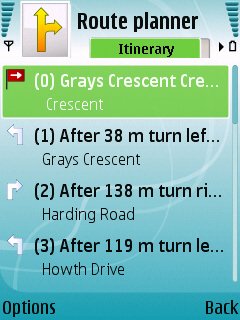 The alternative to 'Navigation' is non-real-time route planning, shown above, both graphically and in text. A GPS position indicator will be shown if appropriate, but with a very small icon, meaning that for practical purposes you really need the Navigation upgrade if you're going a-driving....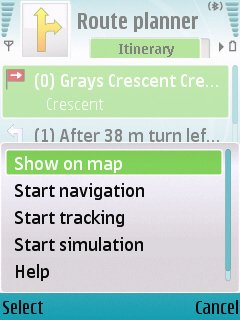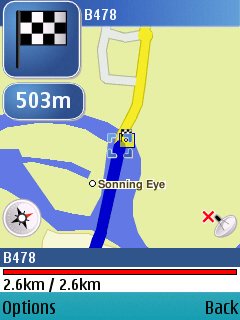 You'll notice from (most of) the screenshots that on-screen mapping defaults to 2D rather than the 3D view popularised by TomTom. Smart2go does include a 3D view (just press '0' to toggle), but I found the top-down version easier to understand. Cleverly, the zoom/scale is adjusted dynamically, depending on your distance to the next junction, so that you get a feel for the next 'leg' of your journey. This generally works well, but the algorithm sometimes got confused and had the scale zooming in and out rather erratically (see my notes on it being 'beta' below). There's an option to plan for journeys 'on foot', but unless you walk at reasonable speed and exercise common sense, Smart2go's instructions can be confusing to follow - when on foot, it's easier to simply use the free mapping in conjunction with the displayed GPS position.
The overall level of functionality falls some way short of the market-leading TomTom Navigator (no specific roadblock avoidance, no itinerary feature, for example), but I'd argue that Smart2go's more standard (for S60/mobile) interface brings it up level and that the licensing and cost benefits (e.g. installed on all your family's smartphones for free and navigation for a pittamce only when you need it) take Nokia's solution into the lead.
To add in the fact that the N95 doesn't need a standalone GPS receiver, with one less device to charge, is another distinct benefit, although it should be noted that the N95's battery life isn't exactly stellar and that prolonged GPS use with screen backlight on (i.e. when using it for navigating) really brings this point home. I'd estimated that a fully charged N95 would only last an hour or two at most in this mode. My recommendation (and my own practice) is to have the N95 charging from my car's 12V socket while driving - so no worries about running out of power, in fact the opposite, with the device usually fully charged by the time you arrive at your destination.
In the interests of completeness I should mention that I've experienced a few funny freezes and oddities with Smart2go, both standalone (installed on my N93) and on the N95. Still, it's still listed as 'BETA' on the Smart2go web site and the N95's firmware is still very new, so I'd expect free updates to both fairly shortly and this will undoubtedly improve reliability.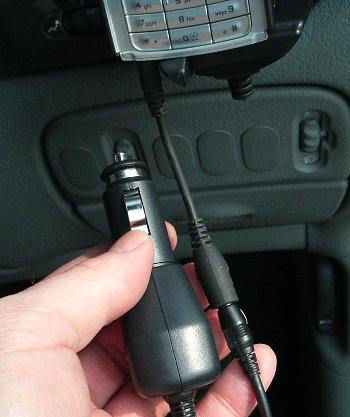 Extra features
As with other mapping systems, Smart2go includes over 40 points of interest 'categories' and, as with its competitors, these are somewhat erratically populated. Again, this might be an indication of beta status, but I don't hold out that much hope.
At least the main categories have useful entries, e.g. railway stations, hotels, and all entries are sorted by distance from your current position, as with TomTom Navigator, and each also has associated address and phone details, so that you can call ahead if need be, only a click away as the software's running on a smartphone, of course.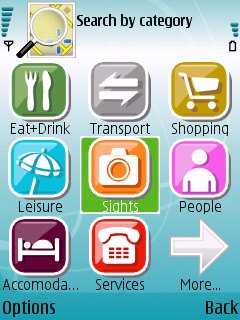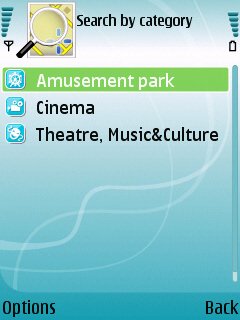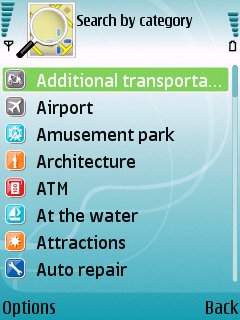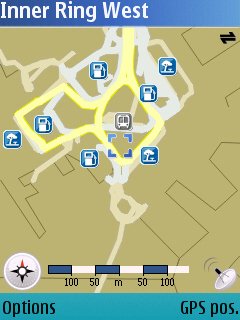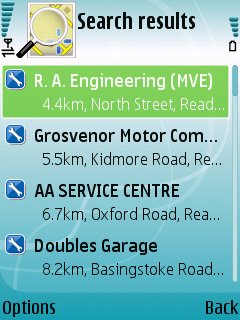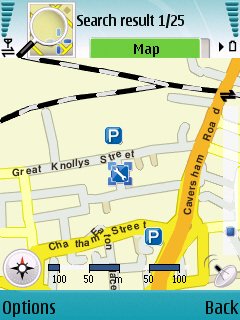 Searching for results in the supplied Smart2go 'categories'.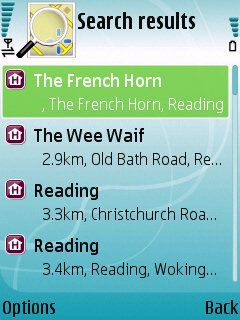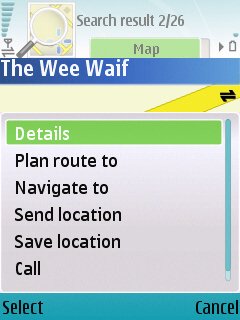 Category entries have details and are contactable, as you'd expect
Any location ( whether you're there or just browsing the map) can be saved as a 'landmark' (favourite), for easy navigation at a later date, plus there's the novel option to send any location via text, email, Bluetooth, etc., which might just save someone's life one day.
Finally, Smart2go has an integrated ecommerce system for 'City guides', I'll be looking at these in a separate article, but suffice it so say for now that these seem to be of variable depth and quality.
Have Nokia succeeded?
And so to the bottom line. Has Nokia's attempt at integrating mapping, navigation and GPS into a smartphone succeeded? Does it make the N95 significantly more attractive than any other (for example) S60 3rd Edition smartphone? In truth, it's hard to say yes to this, although you may be lusting after the N95 for other reasons, of course, such as for the 5 megapixel camera, DVD video recording, large screen, Feature Pack 1, and so on. For many people, adding Smart2go and a £30 Bluetooth GPS to their existing smartphone will be a better option.
But for new smartphone users, the simplicity of having everything in the one device can't be overstated. Aside from the slowish startup time and questionable GPS reception in dense cities, it's quite fantastic to have your accurate position available on demand and to be able to get guidance home, by car or on foot, from anywhere on the Earth's surface.
With the Nokia E90 and 6110 also having GPS built-in, I'm sure the N95 is the vanguard of a whole new crop of GPS_enabled smartphones, with Nokia Maps (nee Smart2go) standing an excellent chance of being the de facto standard across the smartphone world.
Steve Litchfield, 28 Mar 2007

---
Also in this series
Nokia N95 - Part 1, The Navigator (Smart2Go)
Nokia N95 - Part 2, The Music
Nokia N95 - Part 3, The Camera
Nokia N95 - Part 4, The Video
Nokia N95 - Part 5, The Battery
Nokia N95 - Part 6, Initial Conclusion
Earlier Coverage and Resources
Nokia N95 First Impressions Preview (prototype model)
Nokia N95 Video Review
Nokia N95 - Your Questions Answered (prototype model)

Nokia N95 Software Directory / List
See Also
Nokia N95 Memory Cards (available up to 16GB in size).
Reviewed by Steve Litchfield at