Review:
Nokia N95 - The Conclusion
Score:
86%
The concluding part of our Nokia N95 review (though see the notes below about a couple of missing parts!)...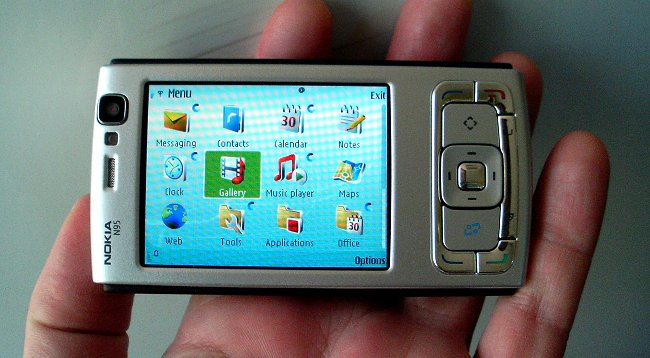 A 'breakthough device'
Listening to David Wood from Symbian at the recent Future Technologies conference, I heard him refer to the N95 several times as a 'breakthrough device'. Now, this is no doubt a pre-programmed PR line when talking about the N95 but it's also pretty accurate. The important thing to remember is that the N95 is the first of its kind and, as such, we're still on the bleeding edge when it comes to the technology and minaturisation involved.
Which all sounds a bit apologetic on my part, as if I'm about to explain away any disappointments that Rafe and I have come across in our months (since Dec 2006, in Rafe's case) of testing. There's certainly no desire to cover anything up, or to sugar-coat any deficiencies, but there IS a plea for you, the reader, to cut Nokia just a little slack here and there - this IS a 'breakthrough device' and the N95 will doubtless be followed by an N96 and many other models with many of the same features but positioned differently in Nokia's product range. And, too, by then the Nokia N95's firmware will have been perfected too, in the same way as previous S60 smartphones have been progressively improved throughout their life.
Even in its current form, the Nokia N95 is stunning. It's a 'breakthrough device' in several ways, being the first real high street flagship. Yes, the Nokia N73 has been there in plain sight, but positioned very much as a simple camera phone and with less-than-impressive build quality. Yes, the N80 has been around but noone really knows how it's supposed to be positioned and it's been dogged by bugs and criticism. And yes, if you looked hard enough, you'd find the odd N93 on high street shelves, but few general users would sign up for something so (apparently) big and clunky.
Enter the N95, with huge posters and displays in every single phone shop I've passed in the last fortnight - Nokia and the networks and the high street retailers all expect the N95 to be huge.
And this time there's no confusion about where the device is positioned - this is simply 'the phone that does everything'.
Although many people still swear by a two or even three 'box' solution, there's undoubtedly a big demand for devices which are more and more converged. The Nokia N95 takes that idea to its ultimate, with every communications technology known to man (including the future-looking Universal Plug 'n' Play - UPnP), plus the best camera in any current smartphone (5 megapixels with Carl Zeiss optics), plus a GPS receiver, 2.6" display and stereo speakers, all in a diminutive phone form factor and only weighing 120g with battery. No wonder even the likes of Stuff magazine and TV's Gadget Show have been raving about this one.
The review parts so far
Let's recap:
Part 1 - The Navigator - The GPS in the N95 is one with a number of low power optimisations, resulting in it not being anywhere near as sensitive as those in standalone receivers. Practically, this means a time-to-lock of between 30 seconds and three minutes, depending on how far you've moved since the last time the N95's GPS was activated. This is also with a perfect view of the sky.
The worst case scenario is opening Maps on the N95 in a strange city - the end result will be no fix for an eternity (if at all), with the tall buildings around you blocking the GPS's view of the sky and with insufficient sensitivity in the receiver to use building-reflections of signals from other satellites. But, used in-car, or in the open air, the N95 succeeds with its GPS integration.
My only other criticism would be of the Smart2Go (Maps) software itself, still officially in beta. The version in the initial N95 ROM was distinctly quirky in route planning and navigating, always getting me to my destination but (at least half of the time) using a less than perfect route. In one incidence, with a clear run up the motorway to my destination 30 miles away, the N95 kept saying to dive down into back roads instead, avoiding the motorway, for a journey time of almost double. And yes, I had the software set to calculate 'fastest' routes.
Still, as Smart2Go is polished further and as a new verison of Maps is rolled out as part of the N95 firmware update program (online), I'd hope and expect that the routing issues will gradually disappear. And I was bowled over by how well thought out the 'pay as you' system for navigating is.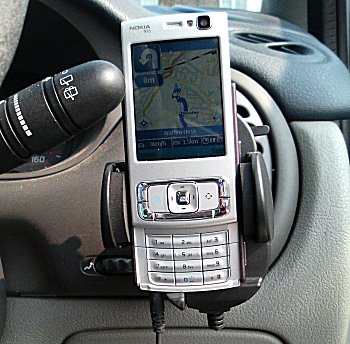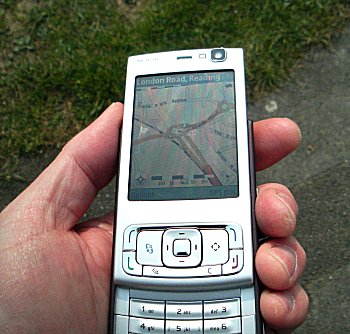 Part 2 - The Music - Despite the novelty of the not-really-needed music controls on the N95s dual slide, the device is just as capable a music player as any other Nokia Nseries smartphone. Maybe the point of the extra controls is to drive home this fact to Joe Public in the High Street?
In fact, in many ways, it's the best music player yet, with 3.5mm audio output (though you'll ideally have to use your own higher quality headphones), stereo speakers that are a reasonable radio-quality last resort when stuck somewhere away from home, Bluetooth streaming of music, Universal Plug and Play music sharing, plus use of the TV out cable to patch directly into a home hi-fi or recording desk.
That's quite a roll call of options. On the downside, album art didn't always work for me, though again this will doubtless be fixed in an imminent firmware update.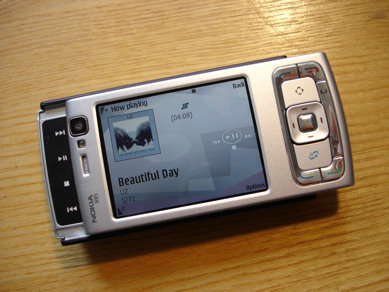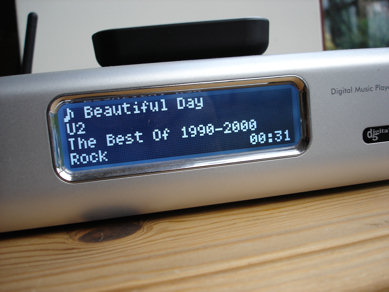 Part 3 - The Camera - Ostensibly the best camera ever fitted to a Nokia smartphone, the N95's won't disappoint most buyers. OK, so it's a little slow to start up and to auto-focus, so it doesn't make the best point-and-shoot camera ever, but everything's been optimised to wring the most out of the five megapixel sensor and optics, to impress the casual viewer.
Unfortunately, these optimisations (noise reduction, edge enhancement) rather spoil the integrity of your photos, which will look artificially clear and of high contrast. But I'm being picky here, the end results are probably, day in and day out, better than those from (say) the Nokia N93/N93i/N73. The gorgeous screen also helps, making photos look as good as they should on the device itself.
And, as with music, there are a variety of ways to share your photos, from PictBridge or Bluetooth printing to TV-out display on your TV to UPnP.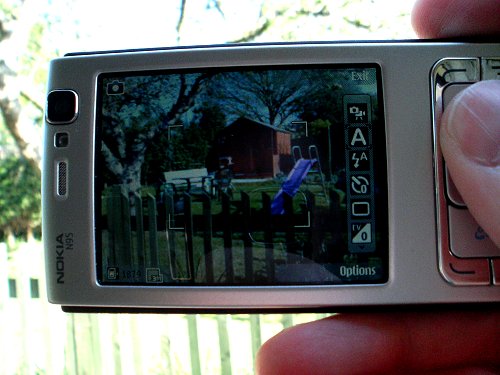 Part 4 - The Camcorder - Despite being slightly crippled by only having the one, side-mounted (i.e. for your voice calls) microphone for audio capture, the Nokia N95 manages to produce superior video capture for day to day use than its more specialist N93 and N93i predecessors. This is down to much improved low light performance (with a lot less digital noise) and automatic gain control (AGC) on the audio track, ensuring that things are never too quiet or too loud.
In practice, the usual downsides of AGC (loud background hiss in quiet sections and wildly varying levels at other times) rear their ugly heads, and there's still some distortion when filming very loud subjects (e.g. at rock concerts), but the end result is that the average user can film any subject in more or less any light and expect something that's high resolution and eminently watchable.
And yet again, there are the TV-out/UPnP watching options, should you want to share your videos immediately rather than building them into your next DVD.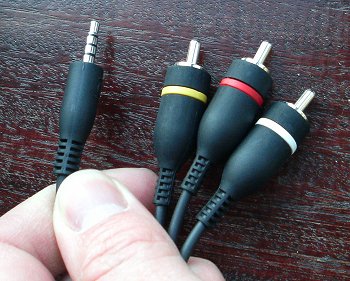 Part 5 - Battery life - In which I took the N95 through a fairly heavy day and the device made it through - just. It's completely fair to say that the N95 demands a daily (or nightly) recharge. I don't think this is unreasonable, considering the number of battery-hungry activities the N95 is being called up on to do. See my N95 Tips page for some tips on preserving battery life each day, but suffice it to say that, used sensibly, the N95's battery is adequate - no more than that, certainly, but after weeks of intensive use Rafe and I are still happy using the N95 all day every day without any major power crises.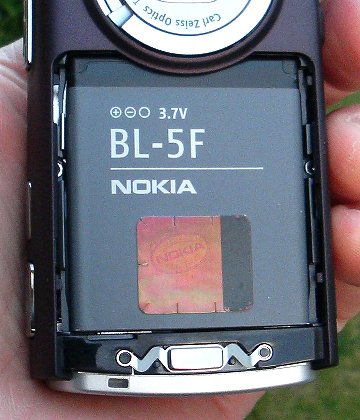 Now, a few pointers to review parts to come: Part 6 is Rafe writing about all the online integration in the N95, from VoIP calls (though not in branded versions by many operators... grrrr) to Web browsing to photo and video uploading. Rafe's currently in the USA, working at Cape Canaveral, so this review section has been er.... delayed. Watch this space.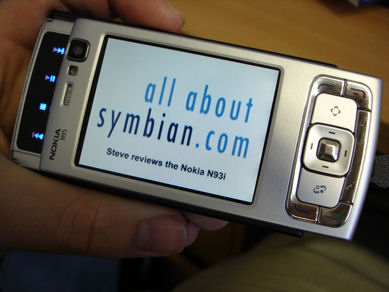 Part 7 is being written by a new N95 owner and new AAS writer, on the specific subject of video playback and the device's suitability for watching movies. Again, we'll bring this to you when it's finished!
In the meantime though, it's important to get an official verdict on the Nokia N95 down in print (well, on a web server, anyway).
The verdict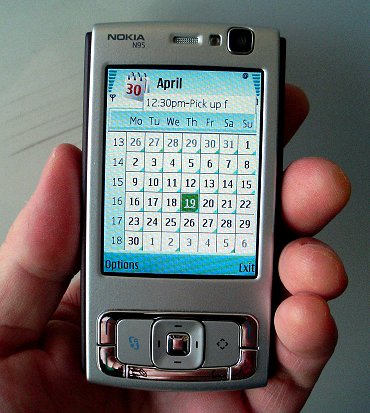 At heart, the N95 is a fairly straightforward S60 3rd Edition smartphone, at least in terms of software, with the basic S60 PIM applications, the read-only version of Quickoffice and Nokia's Nseries picture and video editing suite. But what's different about this device is the hardware, on just about every level. The fast processor and 3D graphics accelerator mean that most applications are snappy and video playback (and games) are blissfully smooth. And there's a pretty full list of audio and video codecs supported (WMV and DivX video excepted), so multimedia compatibility is rarely a problem. Note that microSD support is currently limited to 2GB, but this will be fine for 99% of users.
The use of S60 3rd Edition Feature Pack 1 (look for a dedicated feature on this next week) in the N95 does mean several minor usability improvements, among which is the reorganisation of Settings (and the integration of settings which were previously 'set' in discrete utilities) to make it easier to navigate and find the setting you want. The other main benefit from this Feature Pack is the support for HSDPA which, added to the usual 3G and Wi-Fi support, mean that getting online at broadband speeds is practical from just about anywhere.
Like most other S60 3rd Edition devices, Nokia hasn't exactly showered the N95 with RAM, meaning that intensive use of Gallery and RealPlayer (in particular) is likely to result in a 'Memory full' error. Still, for most purposes the available RAM suffices, even when multitasking PIM apps, Web and Music player (for example) - and I'm guessnig that putting more RAM into the N95 would have resulted in an ever bigger hit on battery life...
The Nokia N95 is built with plastic, but the rubberised coating on the body of the device, allied to the great display, spring-loaded slide and great keypad, all mean that you really wouldn't know it. The styling is arguably beautiful and you just watch peoples' faces when you first open the slide 'the other way' and run applications in landscape mode on that big, big screen.
A 'breakthough device'? Certainly. In a year's time, I'd guess that most new S60 smartphones will have built-in GPS and VGA video recording, along with HSDPA and landscape display support, these technologies will simply filter down in the usual way, from flagship to mid-range devices.
Like all products which break new ground, it's not perfect first time round, but with a score of 86% (above), the Nokia N95 still does amazingly well.
Steve Litchfield, All About Symbian, 19 April 2007
---
Also in this series
Nokia N95 - Part 1, The Navigator (Smart2Go)
Nokia N95 - Part 2, The Music
Nokia N95 - Part 3, The Camera
Nokia N95 - Part 4, The Video
Nokia N95 - Part 5, The Battery
Nokia N95 - Part 6, Initial Conclusion

Earlier Coverage and Resources
Nokia N95 First Impressions Preview (prototype model)
Nokia N95 Video Review
Nokia N95 - Your Questions Answered (prototype model)

Nokia N95 Software Directory / List
Nokia N95 Device Photos
Reviewed by Steve Litchfield at