Update: It seems that the N95 we received was in limited edition packaging. Retail N95's will come in the packaging (standard Nseries) seen in our earlier photos. Apologies for any confusion caused (although it might be a nice idea to offer a premium version in this packaging along with an A2DP headset or similar).
Original:

Unusually, the N95 came in arty, minimalist packaging. Very stylish (reminds me of Apple's boxes, though in black rather than white):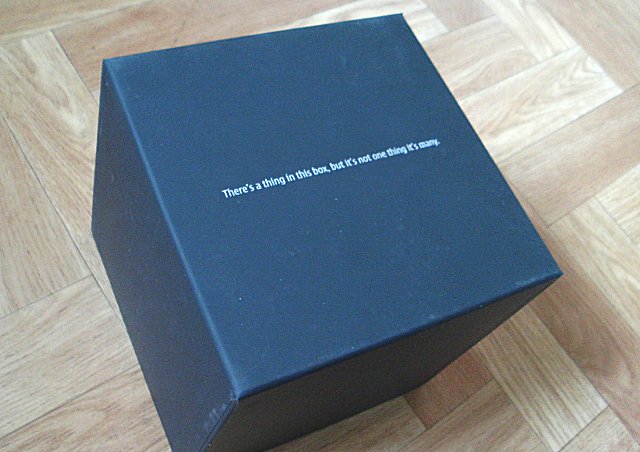 Incidentally the packaging was designed by a company called TSL; here is a page with some additional information on the N95 launch box. Each side of the main box has a different slogan around the theme of 'many things in your pocket'. And here's the main attraction: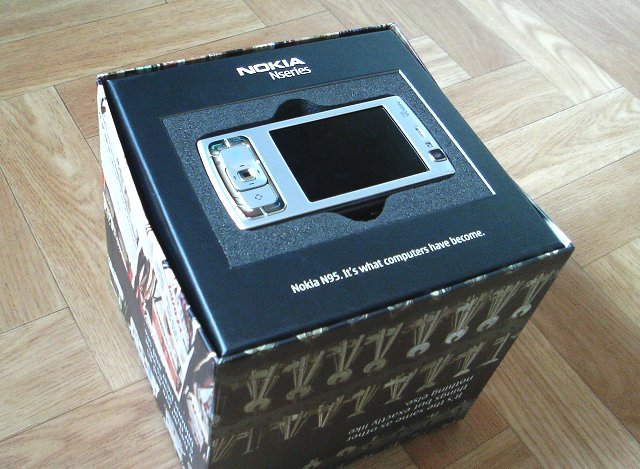 Then there's a box within the box, containing all the paperwork and accessories, INCLUDING a 2GB microSD card (and adapter) and, in this case, a Euro mains adapter, though obviously N95s bought through retail outlets will have the right mains adapter for their country.
Update / Clarification: The 2GB is (probably) not standard, the size of the memory card depends on your market.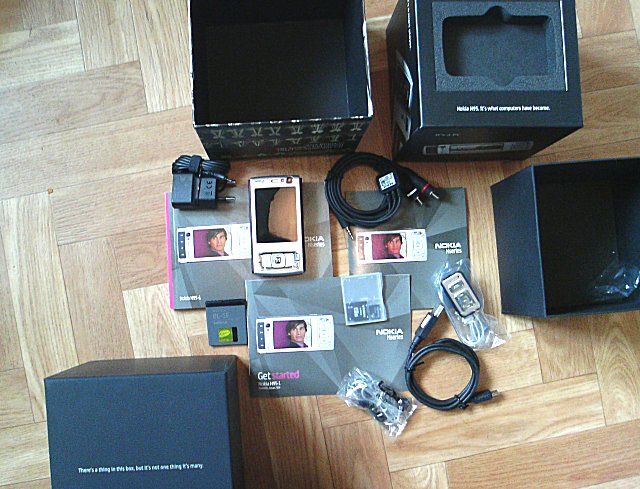 So - ten minutes into ownership, it's charging away happily. Rafe and I will be reporting more on the production Nokia N95 over the next week, plus video podcast Smartphones Show 28 will be an N95 special.
Firmware
Firmware is v10.0.018, dated 15-March-2007, which bodes well, it seems stable so far. NSU says there's no more recent update. The bad news is that camera images still have that rose-tinted glow that has been much remarked upon. After talking to the N95 product manager, Rafe has ascertained that they're well aware of the problem and that a fix will make its way into a firmware update. Watch this space.
Samples
Some sample photos from the N95, to illustrate the above comment, click through for full-size raw images: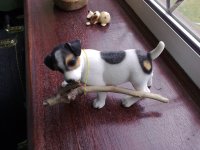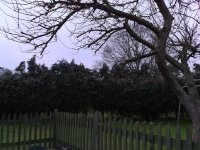 Nokia N95: The 50 word review
Slim and clinical form factor, bonus points for amazing ultra-convergence (stereo speakers, GPS, 5mp cam, radio, music controls, Wi-Fi), some points lost again for under-performing camera and relatively insensitive GPS. Current firmware can be slow and unresponsive. As ever with Nokia, look for the first firmware updates!
The accessory scene
It's also worth noting that WOM World very kindly included samples of Nokia's SU-8W Bluetooth keyboard, BH-501 Stereo Bluetooth headset and the AD-42W Wireless Audio Gateway. Thanks guys, expect to see these featured in N95 despatches as well, along with (among others) Proporta's latest Wireless FM Stereo Transmitter. It seems that the N95's release has triggered a fresh accessory scene!
---
Earlier Coverage and Resources
We'll have more coverage shortly, but if you cannot wait then here are some highlights from our earlier coverage.
Nokia N95 First Impressions Preview
Nokia N95 Video Review
Nokia N95 - Your Questions Answered
Nokia N95 Software Directory / List
Nokia N95 Device Photos