The devices to be updated are the:
Symbian S60 3rd Edition FP2:
Nokia E72*
Nokia E52*
Nokia E5*
Nokia C5-00
Nokia 6700 slide
Symbian S60 5th Edition:
Nokia C6-00*
Nokia C5-03
Nokia 5230*
Nokia 5235
Nokia 5250
Nokia X6
Nokia N97 mini
Nokia 5800 XpressMusic
Nokia 5530 XpressMusic
The update, which comes in the form of firmware updates, is now available (or has started rolling out) for those devices marked with a *. The N97 is notably absent, due to technical issues fitting everything in its limited C: disk (though see here for other interesting things to try with the N97).
The updates won't hit all the phones at the same time but will be rolled out in stages, as normally happens. In general, unbranded phones will receive the update first; operator branded phones should follow later, but may be delayed by operator certification processes. We'll be keeping track of these, where possible, and will let you know when the update is available for your phone.

The updates add significantly improved and new functionality to these phones. Nokia deserves praise for continuing to update their older devices. The Nokia 5800 XpressMusic first went on sale in December 2008, that's more than two and half years ago. Similarly, the Nokia E72 went on sale in July 2009, just under two years ago.
We've divided the rest of this story into the details for S60 3rd Edition Feature Pack 2 (Symbian 3.2) devices and S60 5th Edition devices (Symbian 5.0), as the updates vary between each platform.

S60 3rd Edition Feature Pack 2 devices
S60 3rd Edition Fearure Pack 2 devices receive an update to version 7.3.1.26 of the Web application. This is the same version that ships with Symbian Anna. However, on the S60 3rd Edition devices, the update includes only the rendering engine, not the UI, as it is a non-touch platform.
The new version provides significantly improved performance, with faster page rendering and scrolling times. Web standard support is also improved with initial (basic) support for HTML 5, expanded support for CSS 3, and JavaScript 1.8. A good illustration of how this improves the browsing experience is that these updates mean that AAS's 'Disqus' JavaScript-based commenting system now works on these devices (third screenshot below).
Support for International Domain Names (IDNs) and also support for non-ASCII letters such as Arabic or Chinese is also added. Nokia Developer provides a technical overview of the update here.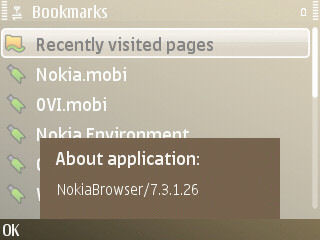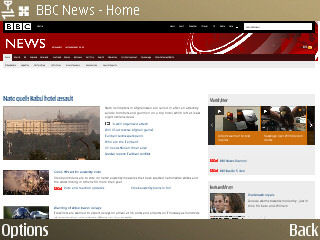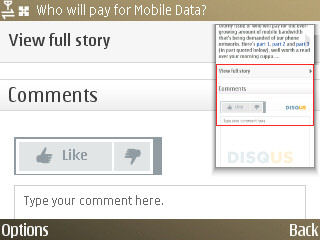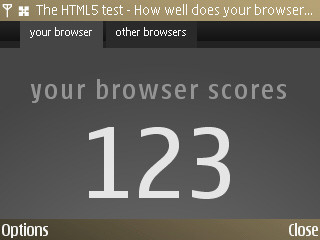 The devices will also formally receive Ovi Maps 3.4 (also known as Ovi Maps 3.0 Service Release 4), which was first made available last spring. This adds WiFi positioning to the available location technologies, plus travel guides (Ovi Maps Extras), such as Qype, Lonely Planet and the AA. In some cases, Ovi Maps 3.4 has already been made available for these devices either through a software download or a firmware update.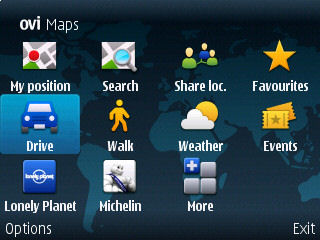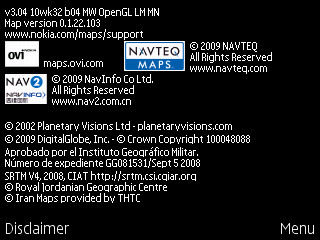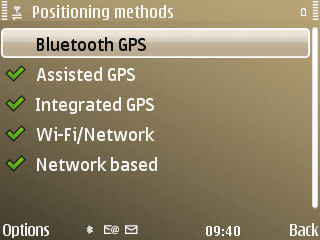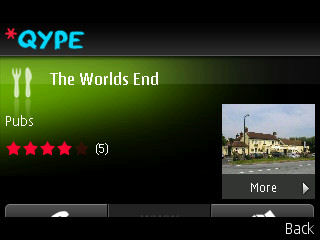 The addition of emoticons can be used to brighten up SMS and MMS messages.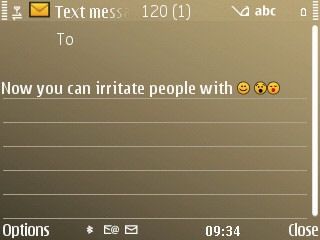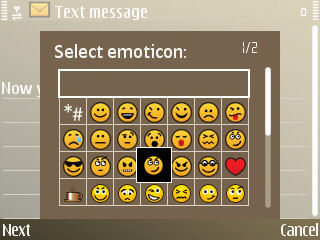 The update is now available for the Nokia E72, Nokia E5 and Nokia E52 (firmware v71.xxx) and should become available for the other devices listed above shortly. Other updates may also be included with the firmware updates.


S60 5th Edition devices
S60 5th Edition devices receive an update to version 7.3.1.26 of the Web application. This is the same version that ships with Symbian Anna and includes updates to both the rendering engine (WebKit) and the UI of the the application.
The new UI is more intuitive and is less clunky that the previous version. An address / search bar sits at the top of every page, but is also available, at any time, by tapping or swiping down from the top of the screen. At the bottom of the screen, two floating buttons, on either side of the screen, give access to navigation ('back') and additional browser functions. One notable new feature is the ability to open a new browser window on demand, effectively giving multi-tab-like support to the browser.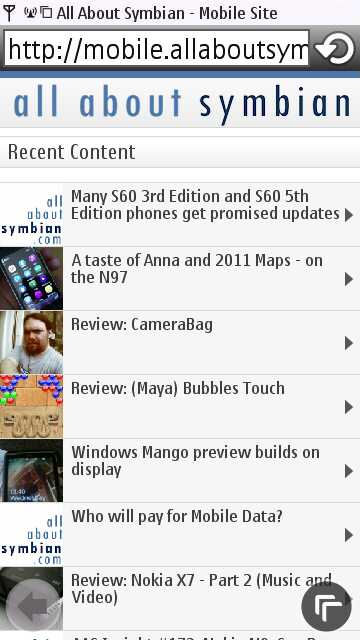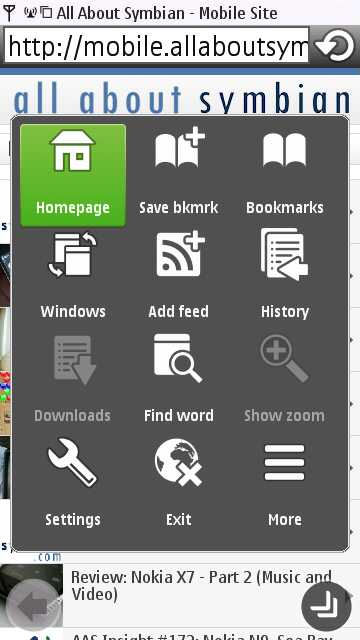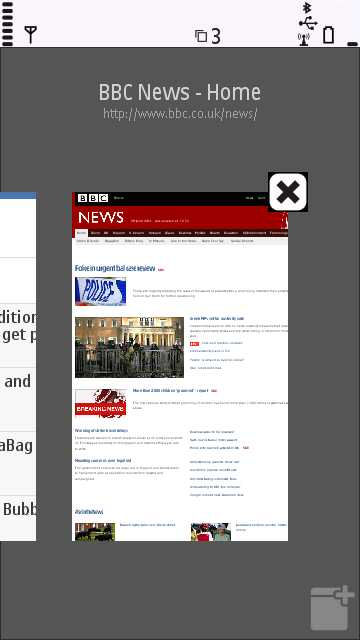 Web standard support is also improved with initial (basic) support for HTML 5, expanded support for CSS 3, and JavaScript 1.8. A good illustration of how this improves the browsing experience is that these updates mean that AAS's (Disqus) JavaScript based commenting system now works on these devices. Support for International Domain Names (IDNs) and also support for non-ASCII letters such as Arabic or Chinese is also added. Nokia Developer provides a technical overview of the update here.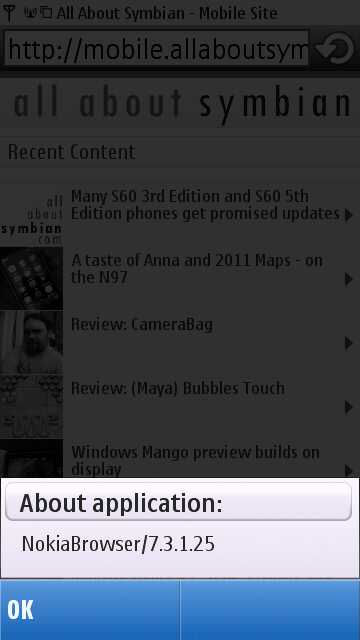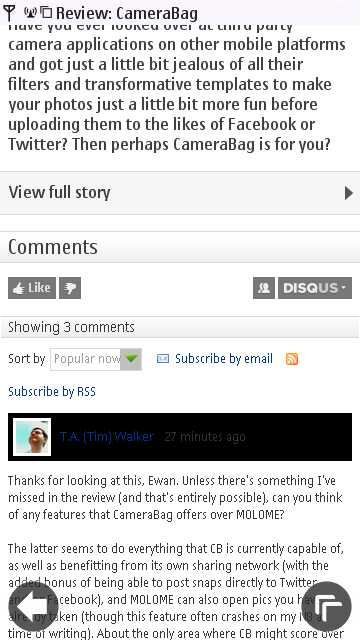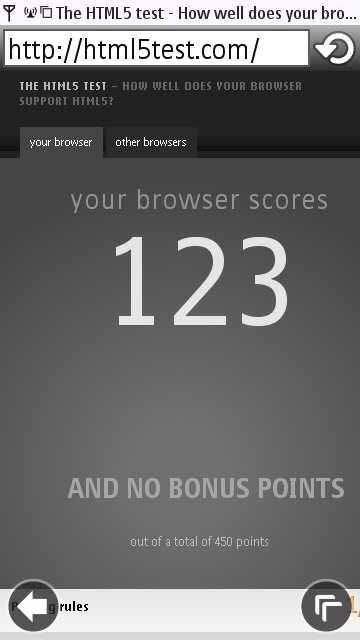 The combination of the new rendering engine and UI significantly speeds up browsing. Page loading and navigation through previously visited pages is faster, and on-page scrolling is also faster. The browser does not quite match the most recent releases on Android or iOS, but can be favourably compared with older and mid tier devices. It goes a long way to addressing the long running complaints about the inadequacy of the browser on Nokia's Symbian devices.
Significantly, the new engine will also be used by applications and modules using Nokia's WRT (Web RunTime Technology), for example, the Ovi Store client, and will give these a performance boost.
Ovi Maps is updated to version 3.6 (also known as Ovi Maps Service Release 6), which adds public transport line information to maps, a check-in to social networks service and the ability to load maps over WiFi or 3G directly on the device for later offline use. Ovi Maps 3.6 was formally released earlier this year and was already available for some devices via a software download.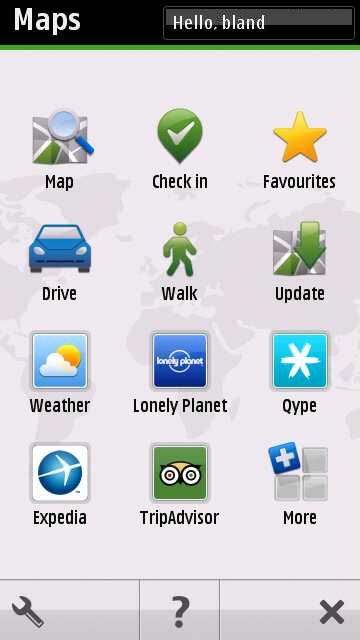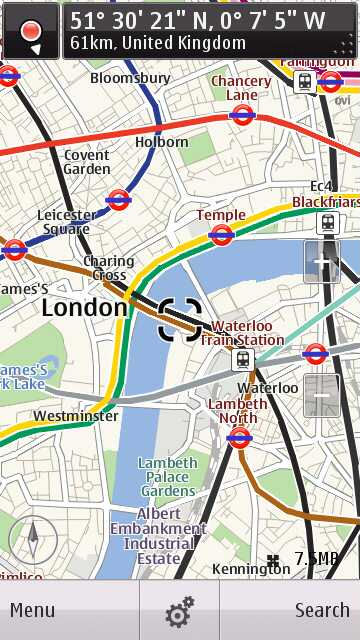 The addition of emoticons can be used to brighten up SMS and MMS messages.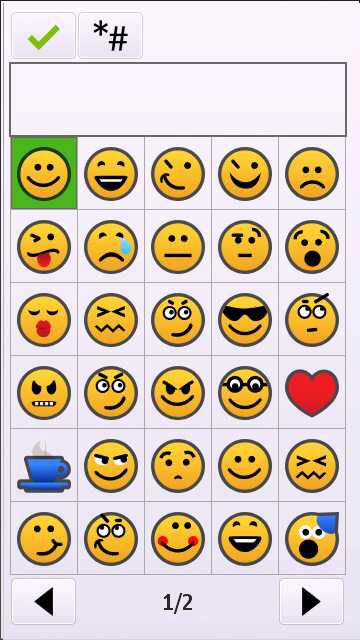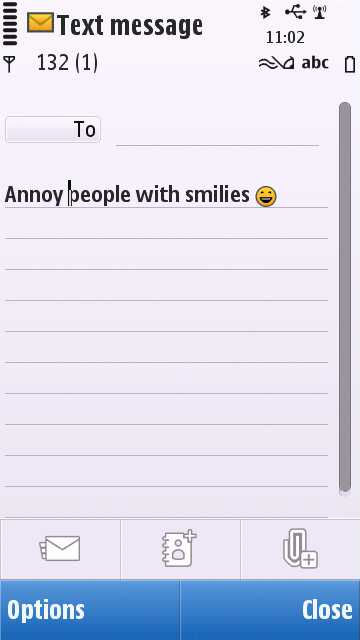 The update is now available for the Nokia C6-00 (v40.0.021) and Nokia 5230, the other devices will follow in due course. Firmware updates will also include other application updates and bug fixes . For example, the C6-00 gets an updated version of Mail and the updated Music player application with folder playlists and lyric support.
The All About Symbian team, 29 June 2011