The initial version of Gmail Apps Browser, which we reviewed here at AAS, featured four Google's services: Mail, Calendar, Tasks, and Buzz. However, the beta version had included Google Reader, so this is a welcome return to an essential tool for many bloggers and journalists, after Google Tasks had taken its place.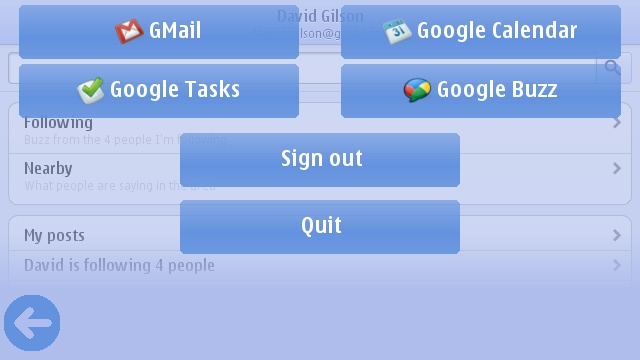 Before update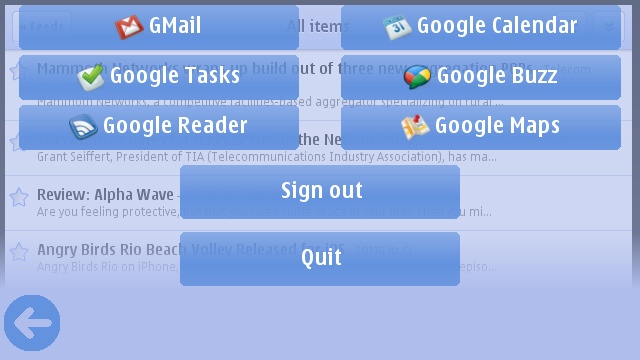 After update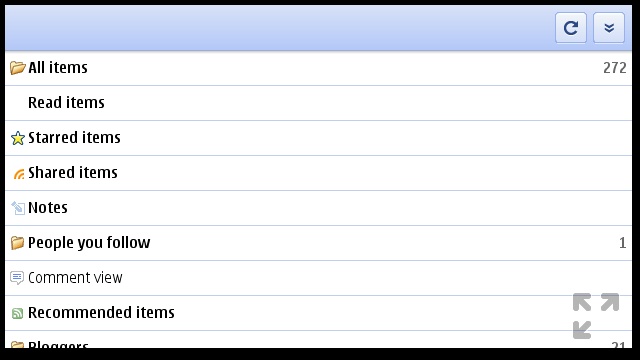 Google Reader making a welcome return to Gmail Apps Browser
Google Maps is a completely new component to Gmail Apps Browser, and potentially very useful. It is able to assertain your location, and provide all the same services as the Google Maps website. Those include custom layers, directions, and traffic overlays. I did find in my (albeit brief) testing that Maps could slow the application, and at one point led to a crash.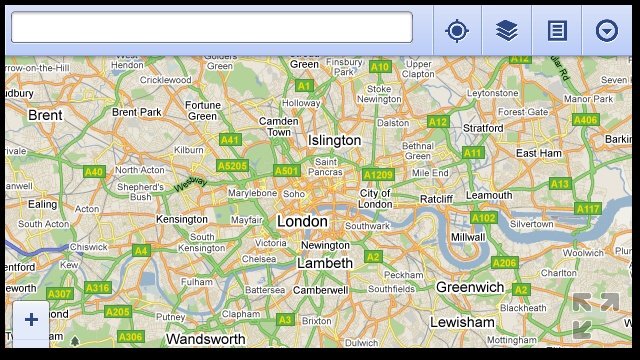 The Google Maps HTML5 application
Gmail Apps Browser is now an even handier tool for those wanting to set up their phone quickly, or completley bypass all of the Symbian core applications. It's also one way to stay emersed in the Google ecosystem, without migrating to Android.
You can download Gmail Apps Browser for free from the Ovi Store.
David Gilson for All About Symbian, 13th May 2011