There's one big thing that's always got me down about keeping Symbian OS smartphones synced with my PC and that's the reliance on Microsoft Outlook, which is both the default and often ONLY PC client software that's fully supported. Syncing is important for two reasons, of course. It maintains a full backup of your important PIM data on a physically separate computer and it lets you access the data (or enter new entries) on perhaps a larger screen and keyboard.
Now, I've got nothing against Outlook, but the way it's part of an enforced activation process against a specific PC's hardware makes me nervous. Wouldn't it be great to have a way to seamlessly sync with something totally neutral and platform-agnostic? No reliance on Microsoft and their activation schemes or fees. Just fool-proof syncing to a home on the web.
I went searching.... and found Mobical, which happens to be free, my favourite price of all. If:
you're fed up with the complexities of Outlook
like me, or you simply want a future-proof way to be independent
you want a way to get at your Contacts, Calendar and Notes from any Internet-connected device, with full two-way syncing
you need to let someone else add events or details to your PIM information set while you're mobile
then give Mobical a try. It's a totally cross platform solution, too, being built on the SyncML standard, which all Symbian OS-based smartphones (right back to the Nokia 3650) have built-in.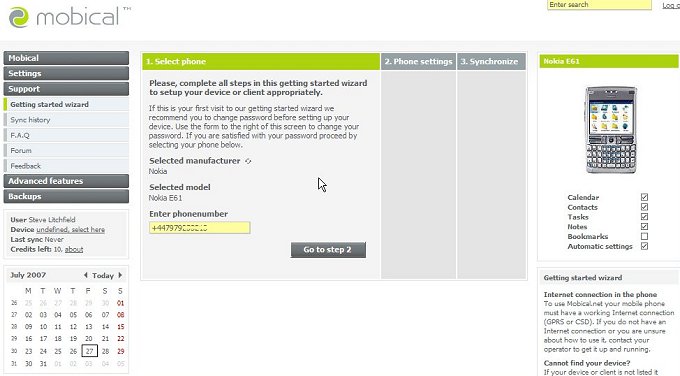 Starting out/signing up with Mobical...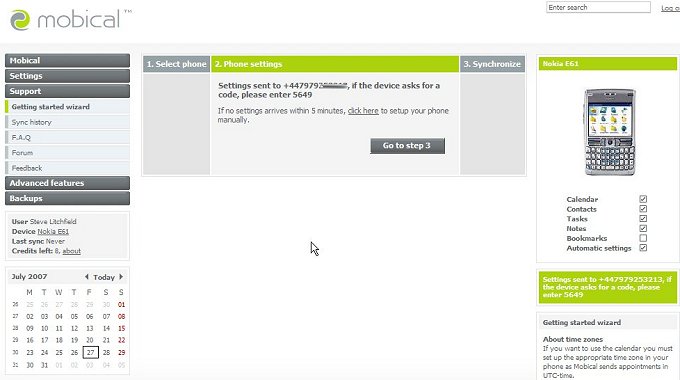 In the same way as operator GPRS settings, Mobical sends the settings you need via SMS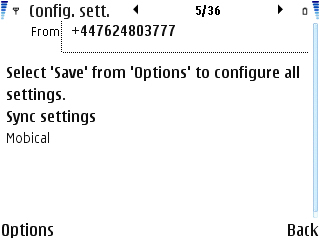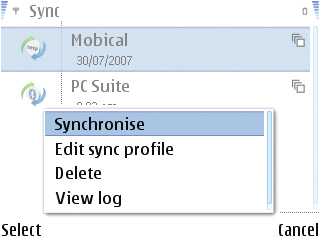 Just 'Save' the settings and then head for your smartphone's 'Sync' application.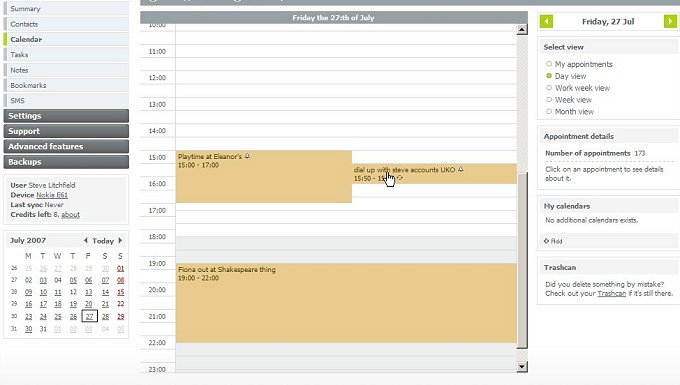 After the first (long) sync, you should be able to browse all your PIM data on the Mobical web site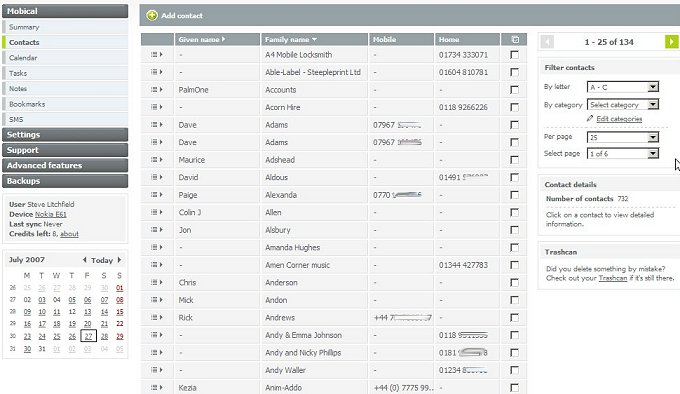 Here's the Contacts view. Note that addresses aren't shown in the 'Details' panel. With the current Mobical setup, you have to 'Edit' the contact in order to bring up non-immediate details. Hopefully this can be improved...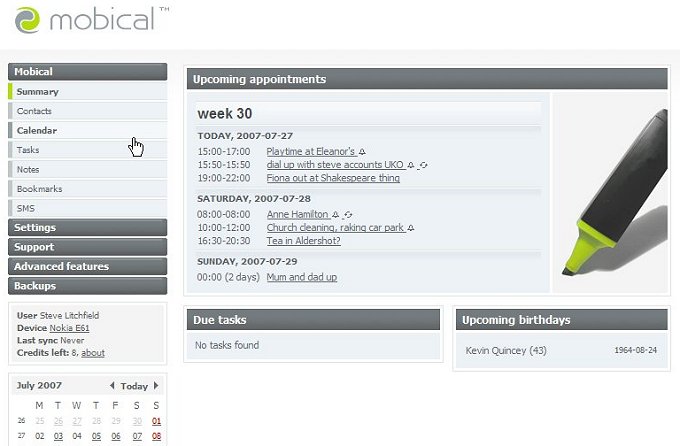 Here's the summary screen
As a PIM tool, Mobical is relatively primitive. But it's totally online and totally free. So, for example, you can sync while mobile, even picking up new entries or revisions from your assistant or boss and backing up changes you have made. Syncs are slow at first, but then the system just transfers over changed data and it's very quick, only a few seconds.
So you're not tied to your PC. And you're not tied to Microsoft. And you'll never ever again have to worry about reinstalling Outlook after a PC system crash and hoping that your activation key still works....
Steve Litchfield, AllAboutSymbian, 31 July 2007