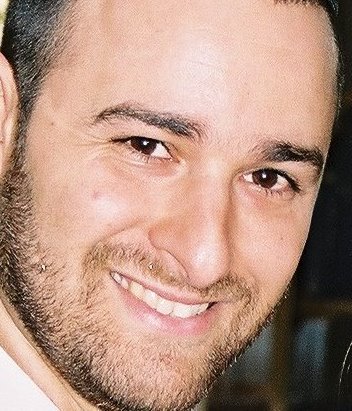 Introducing Hillel Fuld (pictured right), Marketing Manager at inneractive, with my questions in bold:
1. Who are inneractive, where are you based, how big are you and how long have you been going?
inneractive is a young startup that works with mobile developers on all platforms, to generate the maximum revenue from their apps. We work with more than 60 ad networks to provide in-app local and relevant ads. inneractive has 20 employees and we have been around in our present model since 2009. The mobile advertising space is a competitive one and we are well aware that we have our work cut out for us, so we do thank you for the feedback you provided in your original post.
2. Is it fair to say that most of your business is within the Nokia/Ovi ecosystem?
inneractive operates a cross-platform technology, which supports in-app advertising for iPhone, Android, BlackBerry, Symbian, Qt, Windows Phone 7, Java, and mobile Web. Having said that, our latest numbers illustrate how central Nokia is in the global mobile market, despite a lot of online buzz about the newer platforms including iOS and Android.
So, yes, inneractive does work closely with Nokia and the Ovi platform and based on statistics, it turns out inneractive has become the preferred choice for Ovi developers who are looking to monetize their apps.
3. You saw my 4 criticisms of aesthetics. How do you respond to these and which have now been addressed?
inneractive does have the developer's and user's needs as our guiding light and we balance a large number of aspects in our technology. This includes:
Local and relevant advertising around the globe (we work with over 60 local ad networks.)
Ongoing developer support intended to help maximize revenue (ad placement strategy, QA, etc.)
Cross platform support including all mobile OSs as well as featurephones
Text and banner ads
We do everything to ensure a positive user experience and we therefore update our various SDKs quite often. Notably, the screen shots and UI issues you described in your post were taken from an older SDK. We have released a newer version that address almost all the issues you raised.
The bottom line is, we do everything in our power to address the two aspects you mentioned in your post, aesthetics and user experience. I would just like to point out that the CTR (Click Through Rate) we quote is accurate and we pride ourselves on our CTR, eCPM (effective Cost Per Mille, it means how much the developer makes per a thousand impressions... Average of $3 in our case), and global fill rate, which is industry-leading. From our perspective, our CTR symbolizes our user engagement and while you were emphasizing the user experience, the CTR speaks for itself, and there seems to be a positive response to our ads.
4. You also saw my usability concerns, mainly to do with click-throughs ending up either on the generic Ovi Store home page or with a big fat 'error' screen. Whose fault are these? Nokia's? The advertiser's? Or inneractive's? At the very least, shouldn't inneractive be taking responsibility for making sure the ads get through to their destinations most of the time?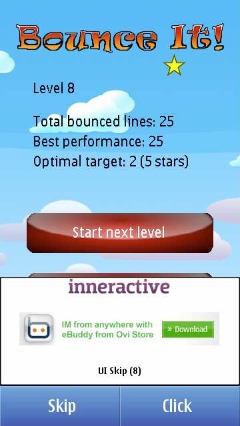 It is important to emphasize that even if we would like to be involved in this process, we cannot control the advertisers' landing pages. When our platform selects the ad campaign to implement, we only have access to some metadata of the ad itself.
Unfortunately, some of these landing pages may be outdated or even down. This is just one more reason why we focus our resources on local mobile agencies rather than the so called global networks. When it comes to local agencies, we deal directly with the sales team and make sure we end up serving premium campaigns that best fit not only the user's interest, but also the specific target device…
5. On your site you quote 2-3% click-through-rates across all platforms. What is the rate for Symbian-implemented ads?
Symbian actually features a higher CTR than most platforms, closer to the 3%. We believe there are several reasons for the high engagement of Symbian users over other platforms.
First, the users are not "ad-blind", like most iPhone and Android users are already. Keep in mind that Nokia's perspective was always 'think local' and Ovi benefits from traffic from 200+ countries. Serving local ads to these markets usually ends up with higher response rates.
6. You've said that banner ad sizes "are determined based on the specifications of the target device". But in these cases, you and the developer both know that nHD resolution devices are being used, with a width of 360 pixels minimum - so why are the banners a tiny 300pixels?
Our banner sizes are indeed determined based on the specifications of the target device and are in accordance with MMA standards. As a result, the ads are not always optimized for wide screen formats.
As I mentioned, we do everything in our power to offer the best experience for the user, while taking the developer's needs into account as well. Having said that, we have to be aware of some technical limitations that prevent the SDK from always detecting the correct screen size or resolution from the development environment.
7. Are your advertisers able to submit ads in non-banner format, as suggested by me in my article?
This is actually a very interesting question. inneractive, in its previous model, started as an in-game ad network company. We dynamically branded games like racing and sports titles in formats similar to 'product placement'.
While these formats are indeed cool and different and, as such, drive even more attention, they are challenging from a scalability business perspective. We learned that the advertisers prefer to keep unified banner sizes and formats and are reluctant to modify their existing campaigns. I do believe HTML5 will change that approach to some extent and will allow advertisers a flexible manner to serve interactive ads.
8. You've said that "9 out of 10 OVI apps have our SDK integrated". I've got quite a bit of experience reviewing apps from the Ovi Store and have to say that I find this very hard to believe, I've download about 50 apps from the store and can only see inneractive ads in about 5 of them. Would you like to clarify the statistic? Perhaps you meant 9 out of 10 'free' games? Please be as accurate as you can.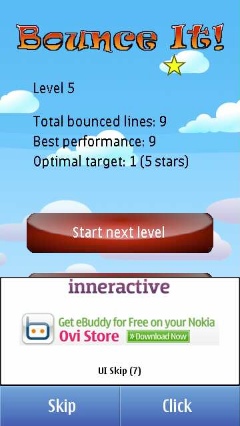 Yes, allow me to clarify. The intention was indeed that 9 out of the top 10 free OVI games use the inneractive SDK. Generally speaking, with few exceptions, in app advertisements work best with free apps and specifically games. In addition, 35% of daily OVI downloads have our SDK integrated.
According to the most recent Distimo study, 7 out of 10 of the highest ranking free Ovi apps, in all categories, have the inneractive SDK integrated. As I mentioned, those are the numbers for Ovi, but we operate across all platforms and have seen similar penetration on the other platforms as well.
9. Roughly how much would a developer expect to get when a user clicks on an ad in his application or game? Can you give us an idea of the range involved? And any specific success stories you'd like to share?
Most campaigns are CPC-based with pricing range from around $0.05 in the emerging markets to $0.40 in leading European countries. We see a global average eCPM of $3, including the low paying countries.
This, of course, depends very much on the device, level of integration and quality of content. A majority of developers can expect a couple of thousand dollars of ad revenue a month, with top publishers making $40k a month.
As for success stories, there are many, but to give two quotes from developers that work with us…
Markus Kassulke, CEO of HandyGames:
"inneractive is the perfect fit for monetizing the free mobile gaming experience of the future. In only one quarter, HandyGames and inneractive have proven together the highest growth rates – both in millions of downloads and high ad-revenues on a worldwide basis."
Petr Medek, Jolly Box:
"I would like to thank inneractive for the wonderful six months of working with them. Their technology helped us to reach customers we would never been able to reach otherwise and increase our profit significantly."
_______________________________
Thanks Hillel. We'll be looking out for new, free titles in the Ovi Store that have more recent versions of your ad SDK integrated. Don't let us down!
Steve Litchfield, AAS, 24 Jan 2011
PS. You can also contact Hillel via: