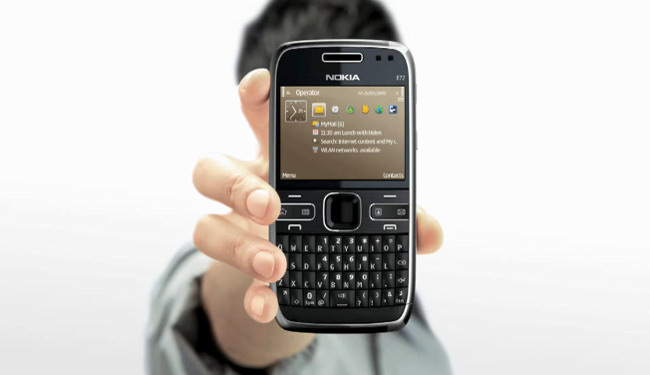 From the video, as you would expect, it is apparent that the focus of the device is Messaging. It uses the same software as the Nokia E75, which sees full integration of email from multiple solutions (GMail, Yahoo, Microsoft Exchange, Lotus Notes etc.) into the Messaging application with an updated email client (as seen in Nokia Messaging on other devices). Ovi Chat, Nokia's instant messaging solution (with location support) is also available as part of the messaging suite of software.
A quick glimpse of the back of the device shows there's a 5 megapixel camera on board. The QWERTY keyboard has been tweaked with a redesigned layout on the bottom line (compared to the E71). With a smaller space bar there is room for two extra keys and the torch functionality (first seen in the E63) has also been added.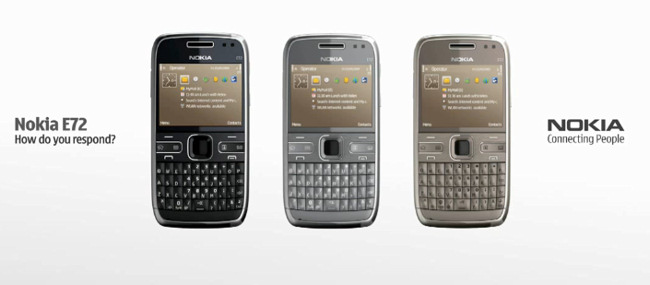 Here is the YouTube video:
Update: the video has now been temporarily removed.