Trial versions of Zingmagic's S60 3rd and 5th Edition games can be found at zingmagic.com.
I've been playing Backgammon Pro II, which (barring a few small oddities) has been quite impressive on the Nokia 5800 XpressMusic, with the touch-screen suiting games in particular: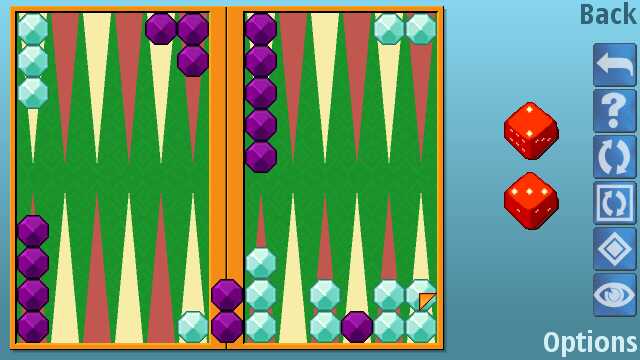 Above is the main playing screen, always in landscape mode and with plenty of room for finger selection pieces. The right hand toolbar is a bit fiddly, but you won't have to use it much (Undo, Help, Resign, plus options to toggle board and piece styles and colours). The way to move is to tap the piece you want and then the dice you want to apply, an easy modus operandi to get used to. And, as you can see, I'm thrashing the computer - a mix of some good luck and having Backgammon Pro II set on the 'Beginner' difficulty level.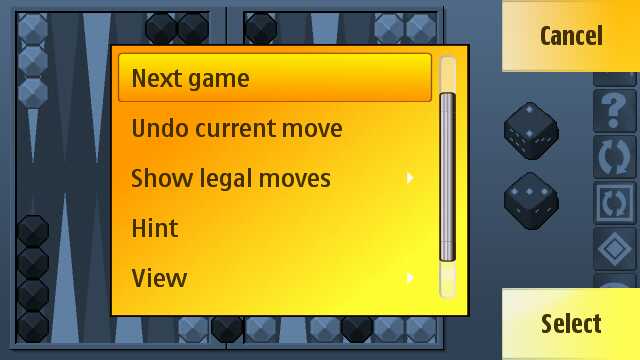 One feature of all Zingmagic games is that you can have multiple concurrent games. This is useful when you're trying out different strategies or, perhaps, letting someone else have a game on your phone while you're in the middle of a longer game of your own.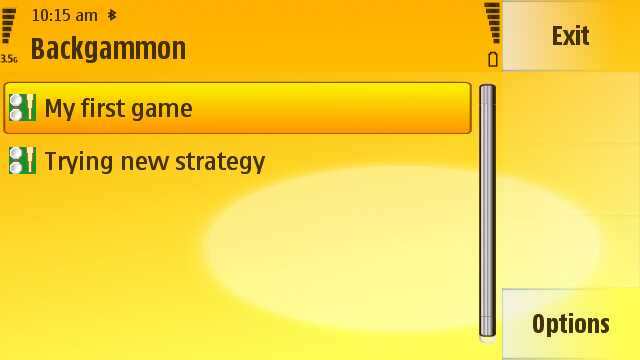 You can have as many games going as you like. And each is saved as you go, so you never have to worry about games being lost when you switch away from the game or power down your phone.
Like all the Zingmagic games, Backgammon Pro II is slick and relatively glitch-free, even in this first version for S60 5th Edition. The addition of touch support makes a big difference to games - one reason why the iPhone and iPod Touch have been so big on gaming - we should see plenty of decent touch-enabled games coming to S60 in 2009.
Steve Litchfield, All About Symbian, 13 Feb 2009