Update: The E51 has now been officially announced. See Nokia E51 launch story for more.
There is also a leaked photo of what is likely the E51 available on various discussion forums and sites (originating, we think, from the Mobile-Review forum), which we have included below.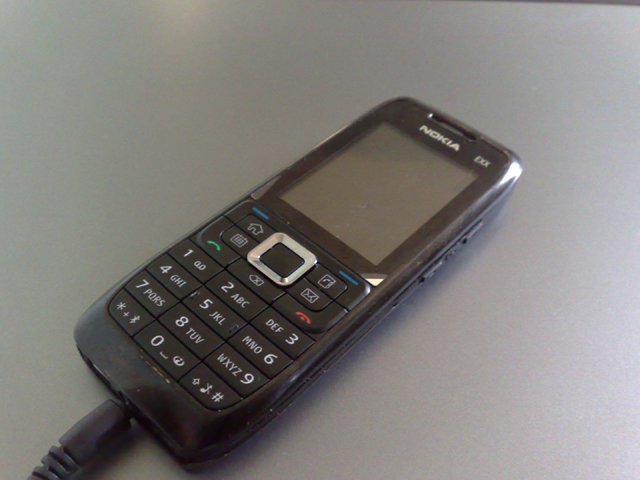 The E51 is likely a direct replacement for the the Nokia E50 (and to a lesser extent the E60 too). S60 3rd Edition Feature Pack 1 means the phone supports a range of new technologies compared to its predecessors. These include the A2DP and AVRCP Bluetooth profiles for stereo audio over Bluetooth, the H.264 video codec and the second version of the S60 browser.
As noted by Stefan from IntoMobile, in a post detailing the leaked photo, the S60 key icon has been changed from the familiar S60 swirl to a 'house'. This is likely, at least initially, to be an Eseries only change. The phone also includes hardware buttons for Calendar, Contacts and Messaging. Also of interest is the large central delete button, almost certainly aimed at improving the ease of managing email, and the central charging jack, implying that connectivity is via miniUSB.
Styling is very similar to the Nokia E90, which gives the top and bottom end of the Eseries a nice symmetry.