The updated Social widget, which in increased in size, now includes a scrollable list of the last ten status updates from your Twitter and Facebook streams. Tapping on an update drops you into the appropriate view in the Facebook or Twitter module of Nokia Social, so that you can, retweet or comment on the status update. There's also a shortcut to update your own status or share a photo. If you are logged in to both Twitter and Facebook you status update will be sent out to both networks.
The previous update of Nokia Social added dedicated Facebook and Twitter widgets. These have now been joined by an additional Facebook widget, which adds shortcuts, similar in style to the Social widget, for updating your Facebook status and sharing photos.
The new and updated widgets means that a significant portion of social networking functionality is directly accessible or viewable from the homescreen. In particular the new Social widget makes it much easier to keep up with the last few status updates from your social networking streams.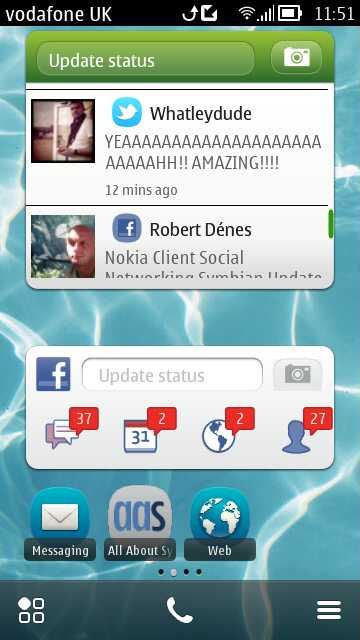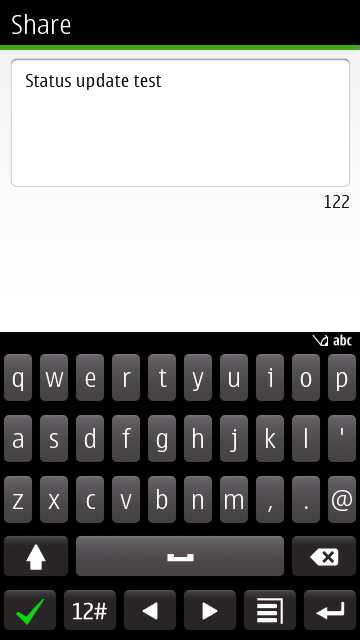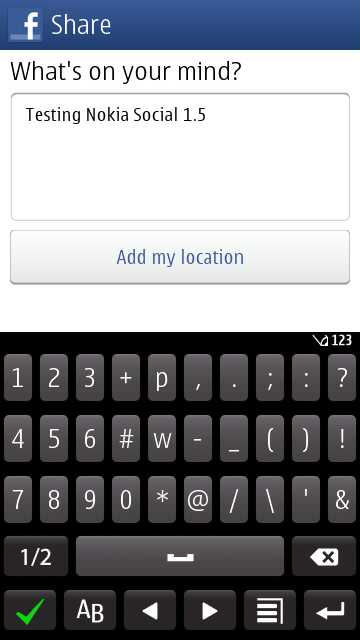 We also noticed that the Facebook and Twitter icons in the app launcher, which allow you to launch directly into a specific social module, have also been updated to the standard Anna and Belle squircle style. If you spot any other changes or improvements, let us know know in the comments.