Pixelpipe's Send and Share was the premier content publishing tool on Symbian, and it was available for Android and iOS too. Now though, Pixelpipe is missing from all three app stores, which has caused concern among the Symbian community.
As shown below, in responses to queries on both Twitter and GetSatisfaction, Pixelpipe's head, Brett Butterfield, has confirmed that users can continue to use the service, but that the mobile applications are no longer being distributed. Instead, users must either upload to Pixelpipe's website, or via email.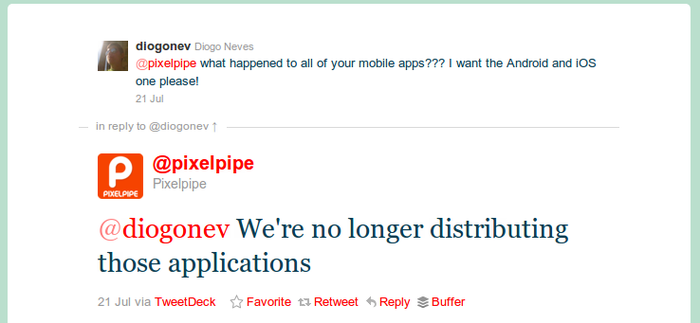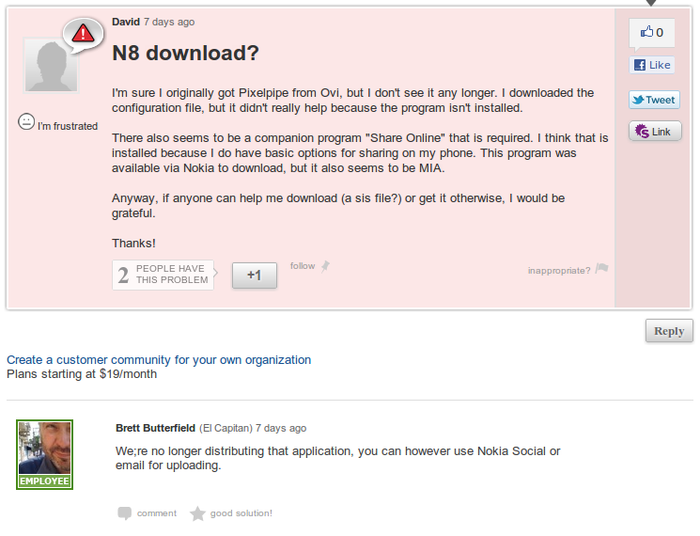 Pixelpipe commenting on the fate of its mobile applications
(click images for source)
In this case, users must type "routing tags" into their email body, which is reminiscent of the old days of using Pixelpipe as a plugin for Nokia Share Online. The Send and Share edition of Pixelpipe provided a graphical user interface for selecting routing options, which removed the pressure on the user to correctly remember and type in each routing tag.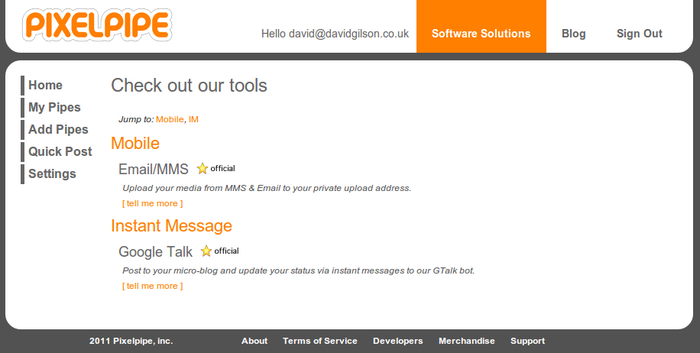 Pixelpipe downsizing their tools
To upload via email, users must login and check their settings, where they will find a secret email address, which they should add to their address book. On the same page, you'll find advice on how to compose the email so that it is correctly processed.
Credit to 'Chippy' for spotting the GetSatisfaction post.
David Gilson for All About Symbian, 25th July 2011.