The settings page also has a 'Check for Upgrade' option. That will hopefully be unnecessary when the latest Ovi Store update is rolled out, which will perform version checking and automatic upgrades. However, in-app upgrades will likely be faster than app-store upgrades, by virtue of not having to pass approval procedures.
You can read our review of the earlier version of Shazam here.
Here are some screenshots from the latest version.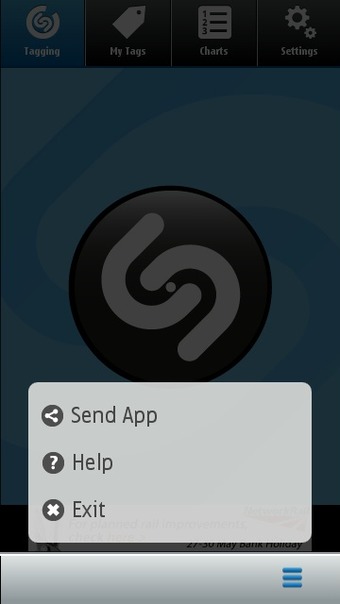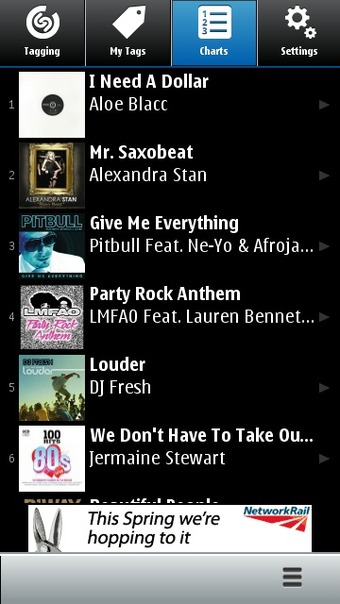 The main user interface with improved menus and the Shazam music chart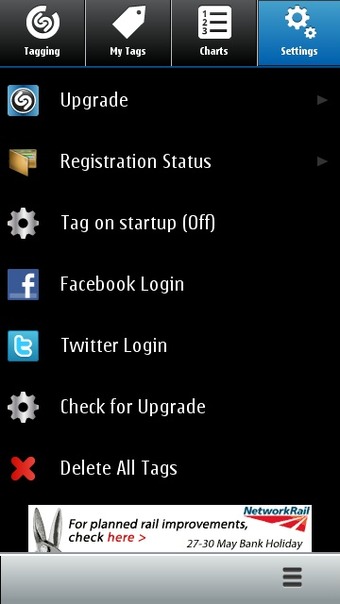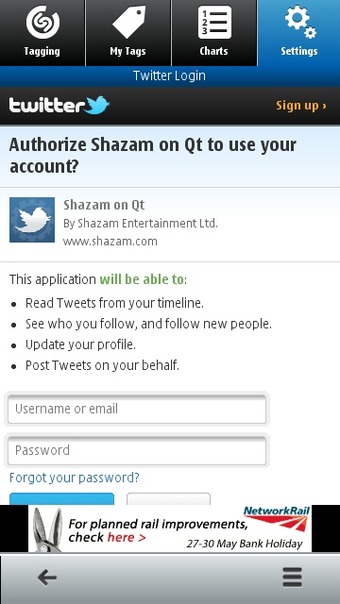 Shazam's new Settings page, along with an OAuth authentication method for Twitter.
Shazam 3 is available now in the Ovi Store for free.
David Gilson for All About Symbian, 27th May 2011