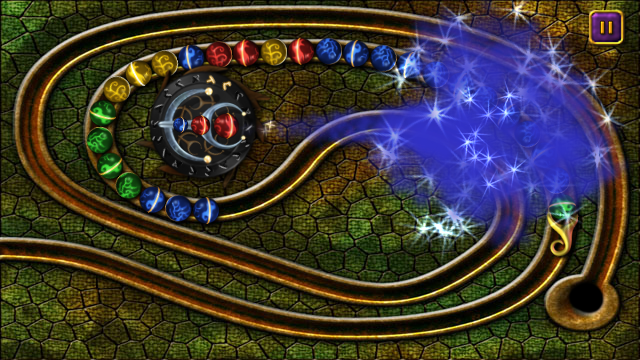 Secondly, you'll have been reading our fairly comprehensive review parts covering the Nokia E7 Communicator? Well, over at GSM Arena, the team have done their own hands-on review of the E7 and it's well informed and nicely opinionated.
The final paragraph is shockingly blunt:
"That's the curse the Nokia E7 has to live with. Last time we checked, Eseries were the easiest phones to recommend to anyone looking for a handsome, sensible and powerful business phone. And they didn't even have to be die-hard Symbian fans. But things look different for the E7 – its timing just couldn't have been worse. This may not be the end of an era – but the Nokia E7 certainly is on the wrong end of a generation gap."

But I'd urge you to read the whole of the review, to set the quote above into context.
Thirdly, Alvin Wong, over at Symbian Fanatics, has produced a lovely piece talking about the software additions needed to bring a S60 3rd Edition smartphone into the connected world of 2011, looking at a wide range of applications. In fairness, many of the names are very familiar to us at AAS and Alvin's not big on hyperlinks so the new user will have to do a fair amount of searching (in the Ovi Store and on Google) to find the things mentioned, but these two caveats aside, it's a useful piece to bookmark or print out to hand to a user of an older Symbian device.
"I thought I'd look at a collection of apps that might help you feel less envy towards your iPhone and Android-toting mates enjoying 'living in the cloud' and their 'Web 2.0 services' and leading their 'ever-connected' lifestyles. Remember the old S60 slogan, 'open to new features'? With a few mostly-free add-ons, you'll be able to kit out your E5, E72, N86 or even older devices like the E71 and stave off upgrade-temptation, at least for a while. It's not difficult to supercharge your S60v3 device to make it feel more like a 2011 device instead of a smartphone straight out of 2008."
Finally, Andre at the My Nokia Blog has summarised what he calls "One of the hidden and possibly well-ignored stories of MWC ", looking at the announcement of the Mobile High-definition Link (MHL) specification, another extension of the existing microUSB connector standard.
"MHL is the result of a consortium of mobile device and component manufacturers who decided that current implementations of video output on mobile devices were simply not enough. The end result is the creation of a microUSB compatible port and associated cables that allow for the output of audio and video from the device or charging and data transfer using the SAME port. The current MHL specification support 1080 video at 60fps alongside Dolby digital 7.1 channel surround sound. As mentioned earlier, the MHL spec supports device charging while connected to compatible devices."
What's interesting is the fact that the switch between output and regular data transfer/charging is completely automatic, only depending on detecting the voltage coming across the cable to determine device behaviour.
Interesting stuff all round!
Steve Litchfield, All About Symbian, 4 March 2011