Charging times will obviously vary, but Nokia say [PDF, data sheet] that a 10 minute journey will produce enough power for 28 minutes of talk time or 37 hours of standby time. The charger will match the efficiency of a standard charger (AC-3) when the bike is travelling at 12 kph or more.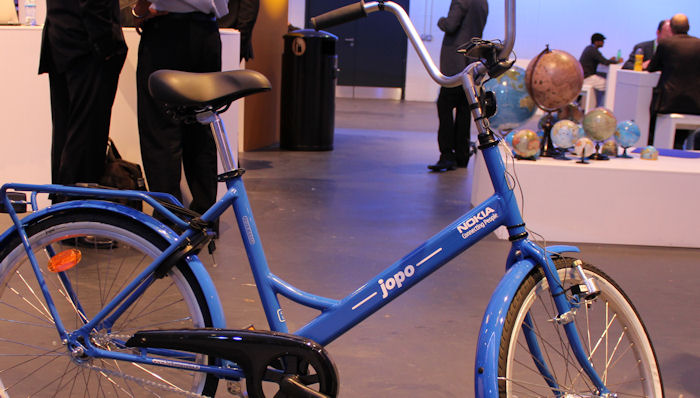 The kit consists of a Nokia Bicycle Charger (DC-14), Nokia Phone Holder for Bicycle (CR-124) and a Bottle Dynamo (also known as a side wall dynamo). The Nokia Phone Holder for Bicycle includes a bag that can be used to protect the phone from dust and humidity. The holder and dynamo can be self-installed using a combination of cable ties, nuts and bolts.
The charger has a 2mm Nokia power jack (as used in most Nokia devices), but you should be able to use the Nokia Charger Adaptor (CA-146C) to convert this to microUSB for devices such as the Nokia N900, N97 and N97 mini.

The Nokia Bicycle Charger can be purchased through the Nokia UK online shop for £25. It is also available in Nokia online stores for Italy, Spain, France, Germany and other countries. Alternatively, the accessory can be purchased from Mobile Fun and other online retailers.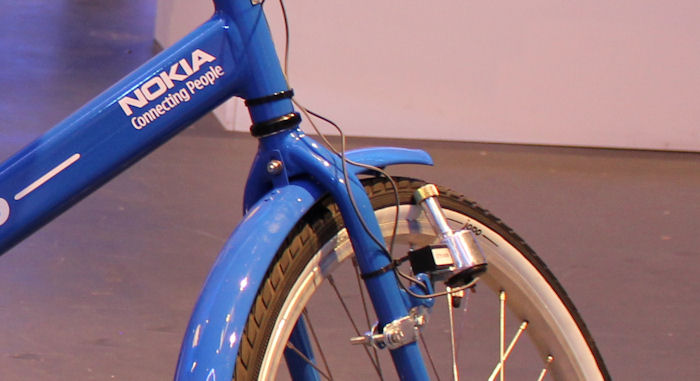 Key facts
An efficient electricity supply - at only 12 km/h, it charges as efficiently as common Nokia mains chargers

Easy to install

Durable dirt and weather resistant design for reliable performance all year round

Attaches your Nokia phone securely to your bicycle

Wallet and eco-friendly - lower your carbon footprint and your electricity bills
See also