Pedal power
Nokia is targeting this accessory at emerging markets, where electricity supplies may be unreliable. As Nokia Conversations notes, the accessory might mean the difference between the "chance of being able to communicate and the guarantee" or even be the basis for a micro-business (see this slide deck on charging stations in Kampala).
The kit was unveiled in Kenya, where Nokia suggest it will cost around €15. Pricing will likely be higher in western markets, where the target audience is smaller. Those using the accessory will need to maintain a speed of around 4 mph (6 kph) in order to provide sufficient energy for effective charging. Charging times will obviously vary, but Nokia say [PDF, data sheet] that a 10 minute journey will produce enough power for 28 minutes of talk time or 37 hours of standby time. The charger will match the efficiency of a standard charger (AC-3) when the bike is travelling at 12 kph and will work between speeds of 6 and 50 kph.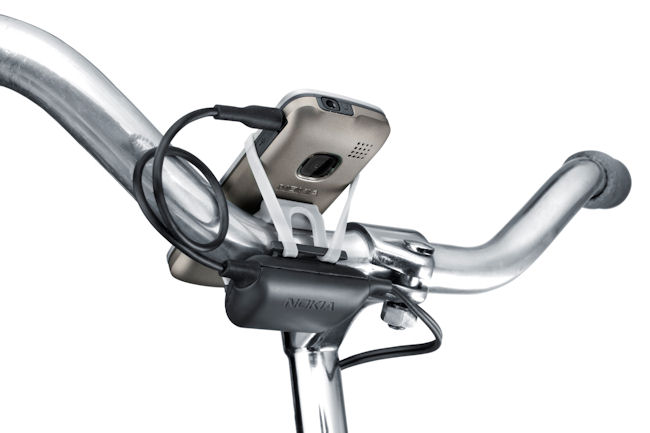 Clearly there's also an environmental benefit as pedal power is a renewable energy source. The charger is part of Nokia's general push for 'green' solutions. They have already made significant changes to their standard chargers over the last few years to minimise the idle power draw, giving improved energy star ratings. A recent Greenpeace report ranked Nokia in first place in its survey of green electronics.
The kit consists of a Nokia Bicycle Charger (DC-14), Nokia Phone Holder for Bicycle (CR-124) and a Bottle Dynamo (also known as a side wall dynamo). The Nokia Phone Holder for Bicycle includes a bag that can be used to protect the phone from dusty and humidity. The holder and dynamo can be self-installed using a combination of cable ties, nuts and bolts.
The charger has a 2mm Nokia power jack (as used in most Nokia devices such as the Nokia E72), but you should be able to use the Nokia Charger Adaptor (CA-146C) to convert this to microUSB for devices such as the Nokia N900, N97 and N97 mini.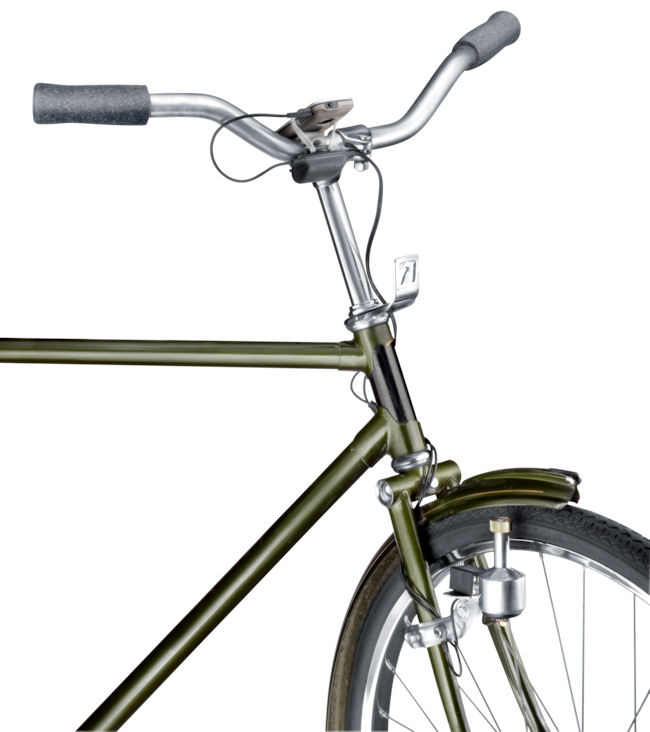 Extract from the press release:
"You must look at a number of things when it comes to power management - such as ensuring the phone's operating system is as power-efficient as possible. Now, with our innovative bike charger, people get even more freedom to use their Nokia without worrying about battery life. Bicycles are the most widespread means of transport in many markets around the world, so this is just one more benefit to be gained from an activity people are already doing. This is a great solution to a real challenge, whether people will use it due to limited access to electricity, or to be more environmentally responsible."