The timing of the announcement is unfortunate for Nokia. It will inevitably cast a shadow over Nokia World, the company's annual big event, which starts tomorrow, where Nokia are expected to make a number of key product and service announcements. Vanjoki was one of the key public faces of the company and widely admired as one its more compelling and colourful communicators. Recently he has projected an image of leading Nokia's fightback in the high end segment.

However, while the timing is a surprise, such changes are hardly unheard of in corporate life. Indeed, given recent management shifts, more changes may follow before the year is out. On this occasion, due to his high public profile, the noise around his departure is likely to be considerable, but it is difficult to assess the full impact.
Vanjoki is widely admired internally within the company and has had a hand in many of Nokia's successes in the last decade. For many, he has been the driving evangelical force behind Nokia's transformation into an Internet company and has clearly elucidated the convergence of computing, Internet and mobile. In Mobile Solutions the presence of Alberto Torres (MeeGo Computers), Jo Harlow (Symbian Smartphones) and Tero Ojanpera (services), who are responsible for day to day operations, will ensure continuity, but Nokia will need to move quickly to provide a charismatic overall leader in this key division.
From the Nokia press release:

"I felt the time has come to seek new opportunities in my life," Anssi Vanjoki says. "At the same time, I am one hundred per cent committed to doing my best for Nokia until my very last working day. I am also really looking forward to this year's Nokia World and sharing news about exciting new devices and solutions."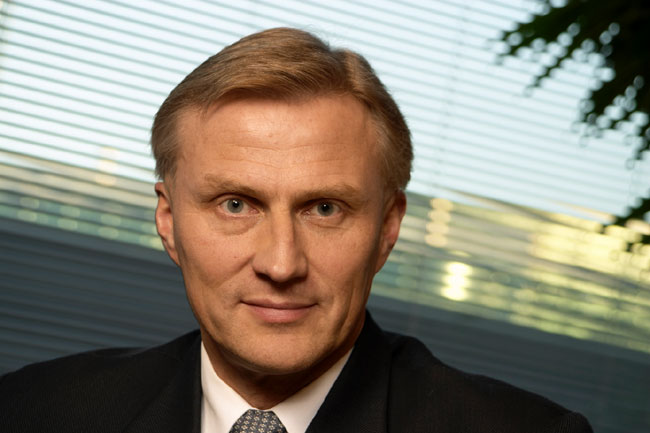 Anssi Vanjoki has been one of Nokia's key executive over the last decade. He joined Nokia in 1991, as vice president of sales in Mobile phone, in 1994 he became a senior vice president of Nokia Mobile Phones Europe and Africa, and in 1998 he became an executive vice president (same position) and was appointed to the Group Executive Board. In 1999 he took responsibility for Nokia's Digital Convergence Unit and pushed through the first wave of Symbian smartphones. From 2004 he served as executive vice president and general manager of Multimedia, leading Nokia's early Nseries device success. In 2008 he took over as general manager of the Markets units and in July of this year he became vice executive president in charge of Mobile Solutions.
We'll bring you more coverage and commentary as this story develops.