By contrast, iPhone App Store ads are common in both print media and on the television. Perhaps Nokia's confidence in its application store is growing as we lead up to its one year anniversary later this month.
The placements follow in the footstep of Ovi Maps (free navigation), which has been widely promoted in UK media.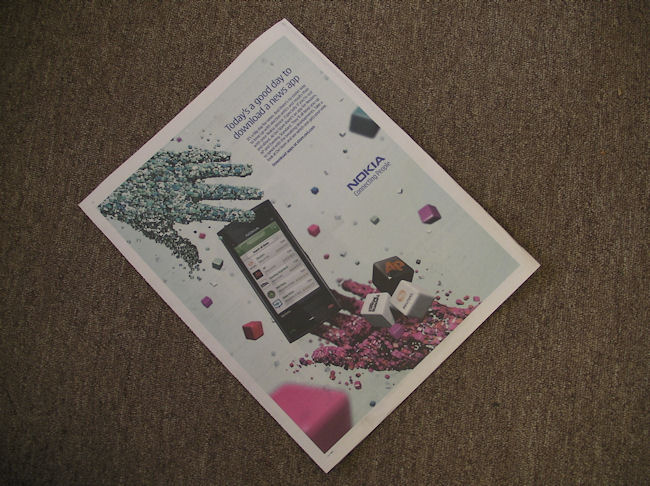 Full page Ovi Store ad placement, which appeared in UK newspapers today (click through for larger size).
Note also the subtle inclusion of Ovi Maps (10 million downloads and counting) and Own Voice (which was announced earlier this week).