Users can download and install the update though Quickoffice's built in Quickmanager component, which can be accessed via 'Options -> Upgrades and updates' from the main menu.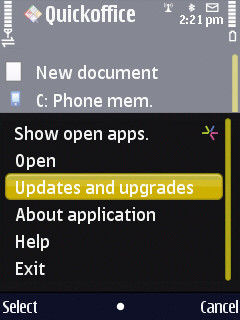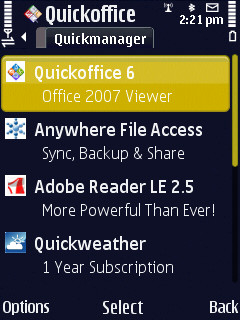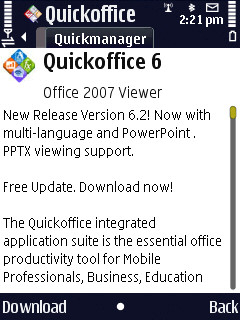 Upgrade process on the Nokia N86.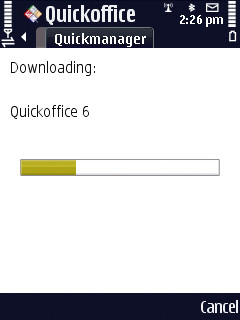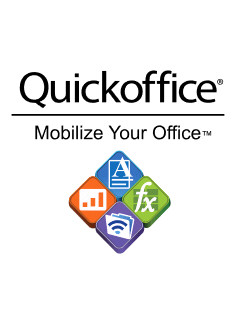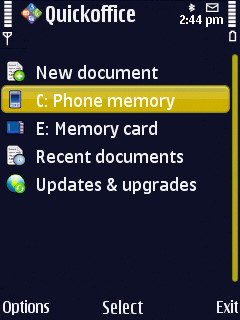 Quickoffice 6, complete with new logo and icon.
For a special All About Symbian feature, Steve spoke to Phil Spencer (Director, Business Development at Quickoffice) to get the full story on the Quickoffice upgrades and the plans going forward:
Steve Litchfield: Following the recent announcements, what is happening to your S60 products?
Phil Spencer: Quickoffice have been longstanding business partners with Nokia, delivering our office products directly to the S60 platform and to users of S60 smartphones since they first began shipping. More recently, Quickoffice and Nokia have worked closely together to agree a way to provide existing and future Nokia S60 users with easy updates to the latest Quickoffice functionality.
Read the full set questions and answers to get the complete picture on the Quickoffice story.
From the press release:
"We are very happy to be able to work with Quickoffice to jointly deliver this new feature at no cost for our customers," said Waldemar Sakalus, vice president at Nokia. "Bringing the ability to access all Office 2007 document types to devices such as the Nokia N97, Nokia E75 and the Nokia 5800 is a great benefit for our customers."
"We're excited to be able to provide these powerful updates to Nokia's users," said Gregg Fiddes, vice president sales and strategic partnerships at Quickoffice. "We look forward to providing Nokia and Quickoffice users with further innovative updates as new versions of Quickoffice become available."

Quickoffice allows users to open, view, edit and create native Microsoft Office documents directly on their phone, without compromising data integrity. The mobile office suite retains file formatting, delivering superior document 'round-trip' capabilities and allowing users to confidently edit and exchange files between their computers and smartphones.
Further information is available on the Quickoffice website.