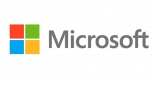 Microsoft and Nokia today announced that they had signed an agreement whereby Nokia will sell its Devices & Services business and license its patents to Microsoft for €5.4 billion. The transaction is expected to close in Q1 2014, subject to shareholder and regulatory approval.
The move will be seen as a key part of Microsoft's future devices and service strategy and was, perhaps, inevitable given its reliance on Nokia for Windows Phone devices, especially after rumours about such a transaction were floated earlier this summer. It will shake up both the Windows Phone ecosystem and the mobile industry more generally, drawing clear lines between major technology players, but also leaving questions about the business sustainability of smaller players.
The transaction will close the mobile phone chapter in Nokia's 150 year old history and reshapes a company that remains one of Europe's leading technology brands.