The number one thing that people worry about when switching phones is bringing their contacts across. Now, while there are actually many ways to do this, not least via Nokia Suite or a dedicated wizard inside each of Nokia's Lumia devices, this new uploader facility is to be welcomed. The more options and the more data backups the better, in my view.
Of course, whether Nokia manages to convince N8 and E7 owners that moving to the company's Windows Phones is a step forwards is another matter, but this new tool is at least noteworthy.
Here's a walkthrough: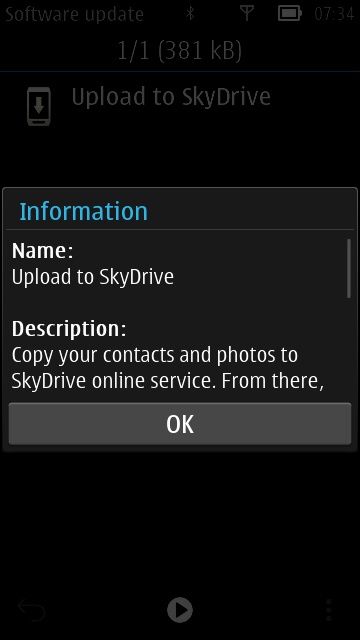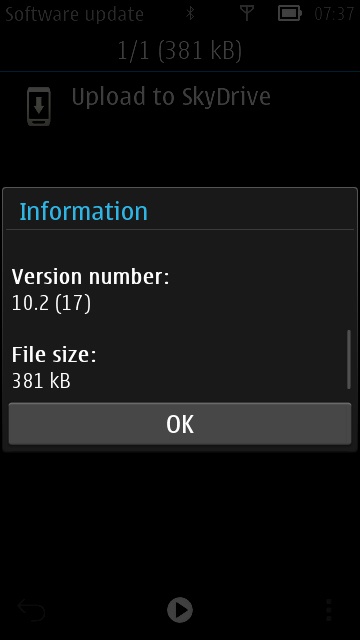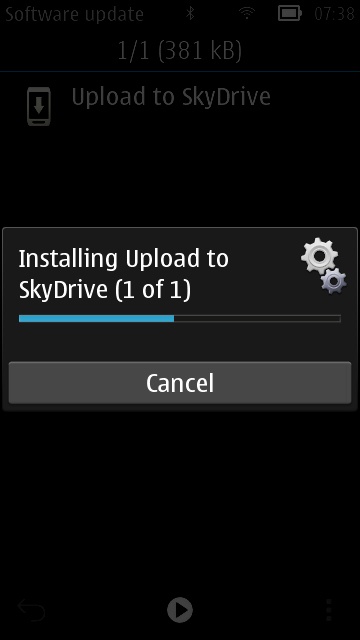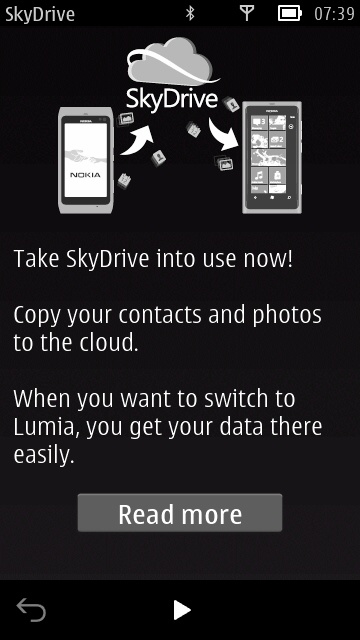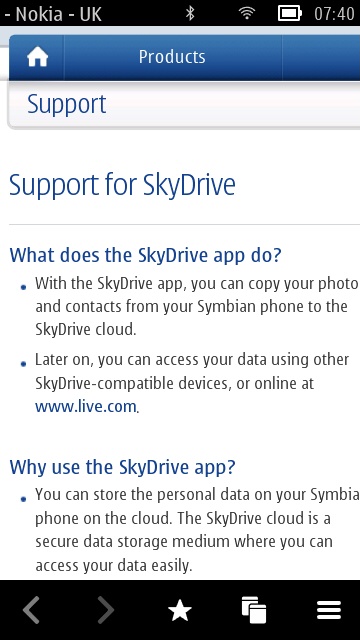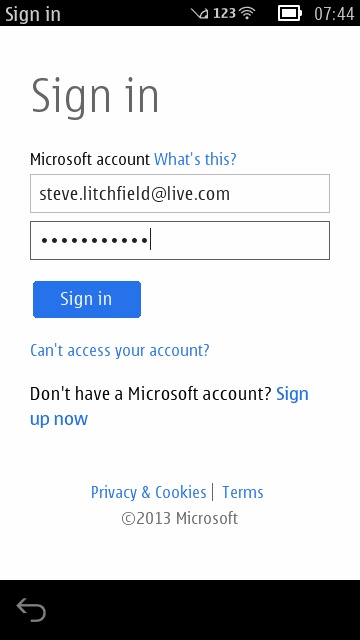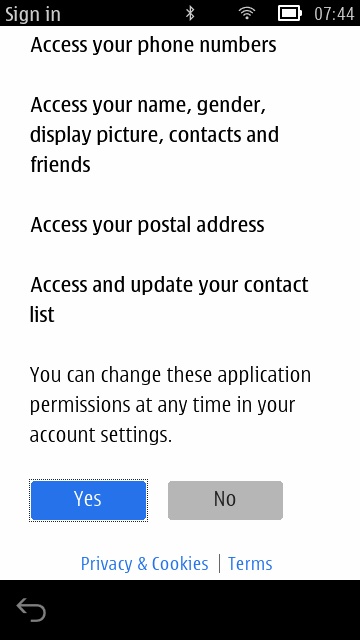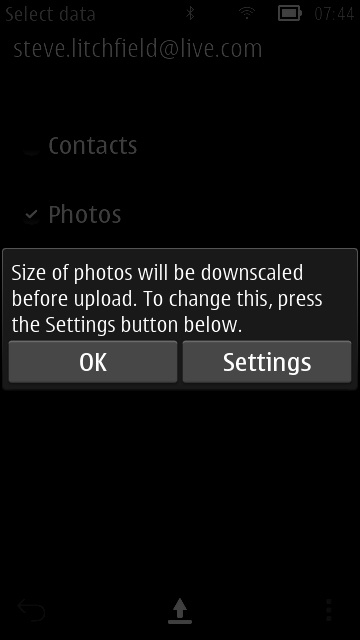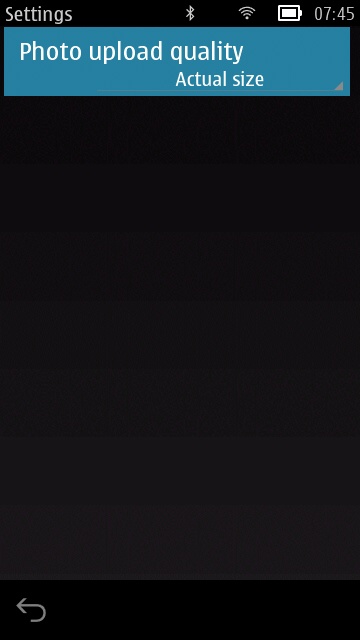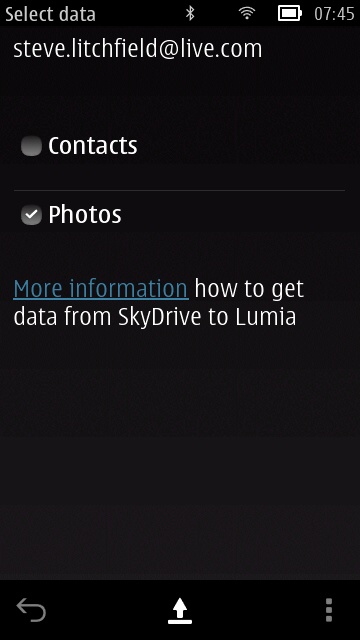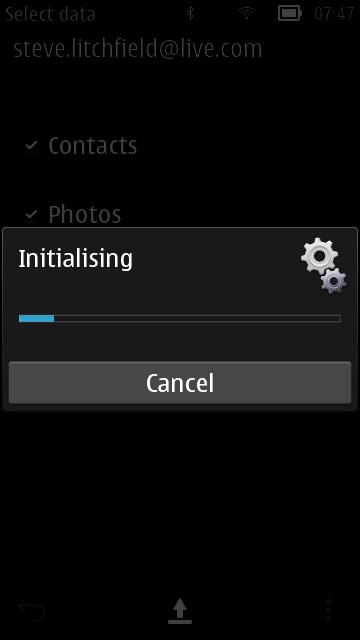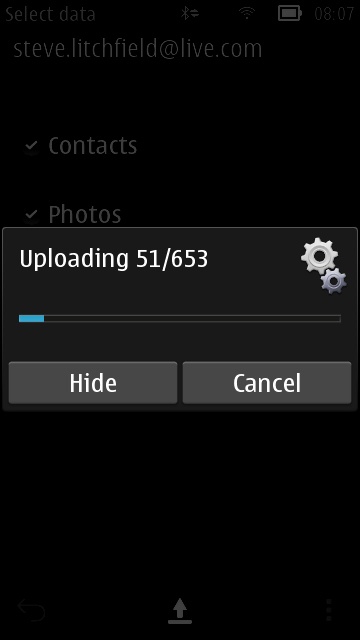 After uploading, you can browse your uploaded photos by going to skydrive.live.com in any desktop browser or on your Windows Phone by going into 'Photos>albums>Camera Roll from SkyDrive'. And from there, to sharing with others or saving locally on a new device, of course.
The Contacts handling is worth commenting on, in that only 258 contact records were uploaded of my 800 or so contacts. However, I've a fairly full set of contacts on live.com already (from my Windows Phone experiments) so it's likely that a full sync is being attempted and that the system reckoned that 258 entries were different enough to be worth amending/uploading. I did see this note (below, right) in the online help page: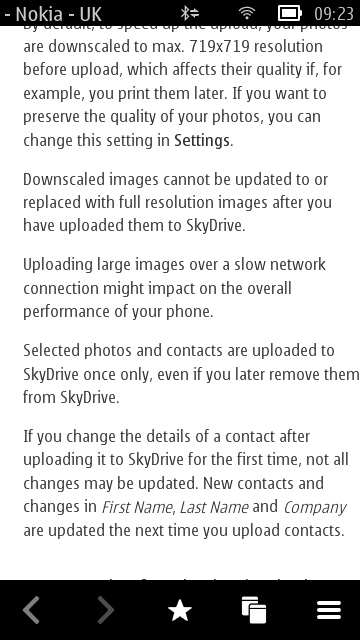 In other words, note that:
the SkyDrive upload process is manual, rather than automatic
the long 'initialising' phase happens every time, so you won't want to do this more than once or twice
even if you do change a contact's details, there's no guarantee that the online form will reflect this
Despite the caveats and notes above, this may well still be a useful big first step to someone who has decided to experiment with switching from Symbian to Windows Phone. You can check for, and download 'Upload to SkyDrive' by simply going to 'Software Update' on your 2010/2011 Symbian smartphone. Happy uploading!