It's been rumoured for a while, but the Nokia Store in Regent Street, London (and in other areas) will be pulling down the shutters and the Finnish presence on the High Streets of the world is coming to an end. Along with Ewan McLeod and the Mobile Industry Review newsletter, we can't help that this has been a missed opportunity for Nokia.
If they had their time all over again what would we recommend for Nokia Flagship Store 2.0?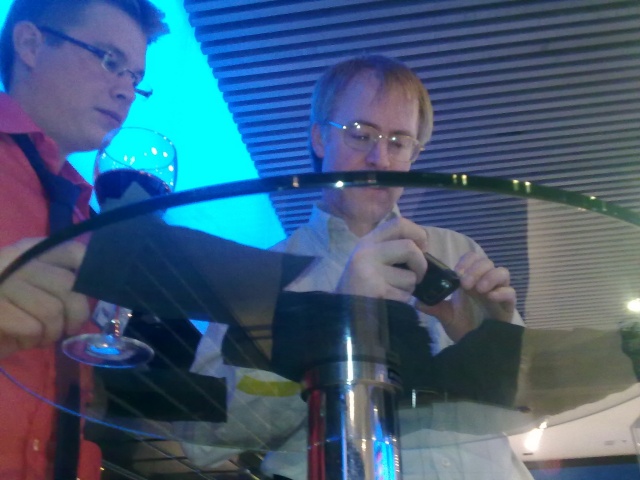 1. Seats
Horribly simple idea, but the Store has to be more than a place that shifts boxes, and I'd start off with a simple way to increase the dwell time in the store. Seats, stools, chairs, beanbags, throw pillows and a big corner of comfyness. People don't like supermarkets, but they do like their living rooms. Create the ambience by encouraging them to treat the store like their living room.
2. Have a small coffee shop in the window
It's another touch to keep customers in store happy and attract people in – a little not-for-profit coffee store would go down wonderfully. Create a place where people can easily get on with some work, make a date to meet people and have them think of the Nokia Store as a home from home.
Speaking of meetings...
3. Create a Communal Space that Clubs and Organisations could use.
Central London has many groups that just need a space to meet – The Tuttle Club is one example – so why not do some brand building by having your upstairs space available for these meetings. Don't charge for it (but do manage it (/vet bookings) sensibly), just have it available as a community resource. The local Nokia Store should be the top of everyone's list for any relevant event.
4. The All About Symbian Pub Meetings
You know, before Nokia started organising events on the evening before the annual Symbian Smartphone Show, we had a pretty good thing going. So some co-ordination with existing events and structures would be nice. Politeness never hurt anyone.
5. A monthly 'super meeting in the evening'
What people want is to find like minded people (our Pub Meets proved that), so give people what they want (a location and someone to say "here at this time") and then you can start giving them what they need. Because all this brand building is leading to a simple fact that people comfortable with a brand will buy that brand's product.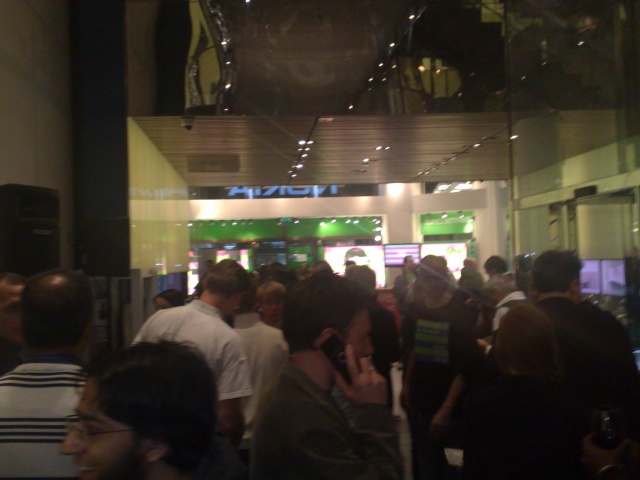 6. Every product on display at launch.
Picture this...
A Nokia phone gets announced, what's the first thing the influencers want to do? Get their hands on it. Try it out. Does it do what it's meant to do? So capture them. Make sure you've got fully working units of new products ready to drop on the store floor, someone fully briefed on how they work – and step back from them. No demos unless asked, no guiding people to new features, just let those who want to play, play; and take pictures, shoot video, and everything else that helps promote the new device).
7. Actually sell the latest products.
This should be obvious, but when you have a new product that people really want (such as the N900) then can the supply chain please make sure that the Stores have the latest product to physically sell. No pre-orders, no reservations and we'll send when they arrive, 'day zero' sales should be from your very own Stores first of all.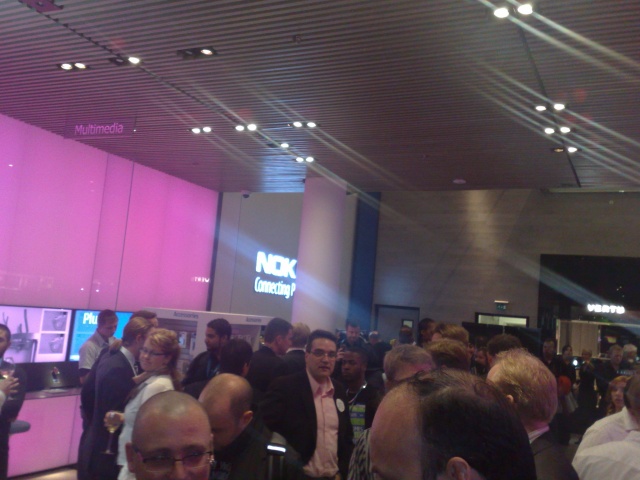 8. Include the Networks and their Talk Plans
It's all well and good selling Nokia handsets, but given the choice between a 5800 unlocked, or a subsidised 5800 on Vodafone for £20 a month and a smallish initial payment, most consumers are going for the latter. How difficult would it have been to have network support in your stores, get the price point to something approaching the high street norm? Okay a few changes in stock control, but that should have been a price worth paying.
9. The Sale Is Not the Phone – The Sale Is The Lifestyle
In all this, remember that you want people to buy your device not because it's the cheapest, or the best specced phone – it's because you want them to believe in Nokia, in Nokia's vision of a connected world, to use the services and lifestyle that you promote. If all the Stores ever promoted was the unlocked handset that was in stock that day, then is it any wonder that a certain other store across the road captured the mind share?
10. Over to you
And number ten? Well, let's leave that to those of you ready to comment! What else should Nokia have done?
-- Ewan Spence, All About Symbian, Dec 2009.