Editorial Analysis
Clearly important to Sony Ericsson's decision to acquire UIQ Technology is that they have chosen UIQ on Symbian OS as the platform for many of their future phones. Rumours have suggested it was a fight between Symbian and Linux. However with the acquisition of UIQ Technology, Sony Ericsson has made a clear choice. Up until now UIQ has only been found in its high end P series phones. The announcement of the M600 and the W950 gave the first hint that this was changing and Sony Ericsson talked in a very positive way about UIQ at the recent Symbian Smartphone Show (and even more so at the AAS pub meet the night before). It seems likely that Sony Ericsson's future strategy will see it follow a path similar to that of Nokia and S60. In the coming years we can probably expect to see a portfolio of Sony Ericsson UIQ devices, including the non touchscreen, one handed devices made possible by UIQ 3.
From a business and strategic point of view bringing UIQ Technology back in house makes sense. Sony Ericsson will have a greater say in the direction of the UIQ platform. It should also save itself licensing costs. This is thought to be around $2-4 per unit, and although current UIQ phone volume is not significant by S60 standards this could change rapidly. It is easy to see that 2008 might see volumes of 10's of millions.
The acquisition does raise questions about licensing UIQ to other manufacturers. Sony Ericsson will continue to allow this, but given Nokia's relative lack of success (at least compared to its own volumes) in licensing S60 it is not clear how successful this will be. Other manufacturers are understandably wary of licensing software from a competitor. However, with both Samsung and LG set to continue their portfolio of S60 devices and suggestions of Motorola's continuing interest in UIQ, the idea of UI licensing is still very much alive.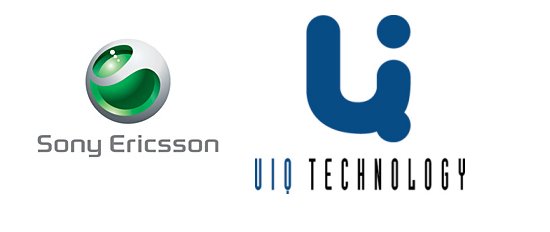 For the end consumer, nothing really changes, although fans of UIQ's user interface will be given reassurance that there are likely to be a wide variety of UIQ powered devices available in the future.
Developers too should be pleased on two levels. Firstly, the acquisition signals likely increasing volumes of UIQ phones, creating a bigger potential market to sell to. Developers will also see a more unified message from the Sony Ericsson and UIQ developer programs. UIQ is likely to focus on the core elements of the platform, encouraging applications that work on a wide variety of form factors and interfaces, while Sony Ericsson will concentrate on the value that it adds to the platform with individual devices and device families.
For Symbian, the divesting of UIQ Technology has a certain amount of inevitability about it. It may be that giving up control of UIQ was the carrot needed to keep Sony Ericsson within the Symbian family. However it also allows Symbian to focus on its core value. The politics of owning one of the Symbian OS UIs will be lessened, though politics are likely to continue to be a part of the Symbian Board decision making process. Symbian will have to work hard to prove they provide value for money for their licensees.

The Symbian ownership issue will need to be confronted in the near future. It does not make sense for non-active shareholders Panasonic and BenQ/Siemens to continue to own a portion of Symbian. Both Nokia and Sony Ericsson may wish to increase their holdings. This would put Nokia over the psychologically important 50% barrier (although it has little meaning, Symbian governance rules means 70% is required to approve proposals) so it may be that Nokia and Sony Ericsson look for an alternative shareholder. DoCoMo is an obvious candidate, but has not shown much inclination in this direction.


The story of UIQ, (Sony) Ericsson and Symbian
UIQ Technology is currently a wholly owned subsidiary of Symbian. However, UIQ Technology was formerly Ericsson Mobile Application Lab, which was acquired by Symbian early in its life. Thus the acquisition of UIQ Technology by Sony Ericsson which was announced today completes a chapter in the Symbian story. Today it is mostly of academic interest, but it does explain a lot of things about Symbian and points the way to future for everyone in the Symbian ecosystem. Read on for the story of myths and legends that starts back in the previous century...
When Symbian was founded it was envisioned that it would provide a full software suite from kernel and device drivers to the user interface. The founding members, after being approached by Psion, decided to work together to create the Symbian OS. The core of the OS was to come out of Psion's next generation OS project which was already well advanced. Psion, before the formal announcement of Symbian, had developed as many as 6 ideas for reference designs with different user interfaces (this was before the idea of a single user interface for multiple device configurations became prevalent). However it is likely that these ideas were less well advanced than the OS itself.
These early reference designs were later to emerge as Pearl (Smartphone, later S60), Quartz (Palm PDA, later UIQ) and Crystal (Clamshell PDA, later Series 80), but only after mingling with the ideas and resources of the other Symbian founders. The other founders also had skills and resources to contribute to the Symbian project because, like Psion, they had also been working on their next generation strategies.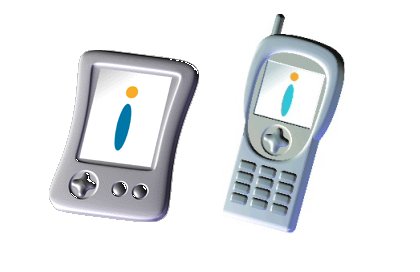 Two of the early DFRDs: Quartz and Crystal

Nokia had invested in the GEOS powered Communicator line of devices and effectively ported the Series 80 UI to Symbian from GEOS. Incidentally this left Psion's much loved Psion 5-era EIKON UI out in the cold. Nokia had also started a project to develop a software platform outside of the niche Communicator line market. This would later go to become Series 60 and later S60. It was around the time of the founding of Symbian that Nokia carefully looked at the options available to it, this included both Linux and Palm OS, before choosing to go the Symbian route. What Nokia wanted fitted in with the Pearl device reference design, but this was the least developed of all the original UIs, possibly because it was the furthest outside Psion's prior experience.
Meanwhile Ericsson had its Mobile Application Lab based in Ronneby, which it had set up in 1997 to look at next generation software for its phones. The lab was operating as a subsidiary of Ericsson Mobile Communications and so it was relatively easy to hive off and present to Symbian as Ericsson's contribution to research and development excellence. The agreement for Symbian to acquire the lab was announced in January 1999 when Symbian itself was only 6 months old.
The obvious difference here, of course, is that while Ericsson Ronneby lab was moved from Ericsson to Symbian the same as not true for Nokia's research and development efforts. However Symbian was still planning to make available a number of UIs on top of Symbian OS, of which the Ronneby lab would provide at least one.
We move forward a few years to 2001 and it is increasingly becoming apparent that developing a software platform is more resource and cost intensive than was first anticipated. While the R380 had made it on the market (marrying the Ronneby labs efforts to Psion5-era Epoc Release 5) other devices were conspicuous by their absence. Nokia meanwhile had taken Epoc Release 6 (Symbian OS 6) and ported its communicator UI to it; it was also well on the way to announcing its iconic Nokia 7650 which ran Series 60. Later Nokia was to announce its software strategy, whereby it would license Series 60 to other interested manufacturers.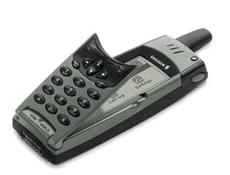 The Ericsson R380 - the first Symbian smartphone.

At this point it was clear that Symbian's aim to produce the full software value chain was not going to be possible. Whether this was because it simply did not have sufficient resources or because Nokia was playing hard ball is more open to debate.
The UI problem was arguably Symbian's first major strategic setback. As a result Symbian aims became more focus on developing the core OS. It was clear that Nokia, at least, preferred to get the base from Symbian but build their own UI on top. Other Symbian licensees were also said to be in favour of this. It seemed that co-operating on a base level OS was collaboration enough for some.
Ericsson meanwhile had its own set of a problem. A fire in a Phillips chipset factory added to existing financial problems and as a consequence Ericsson decided to divest its mobile phone business. This led to a joint venture with Sony, who had their own technical problems, which resulted in the birth of Sony Ericsson. Ericsson and its former lab had not being standing still, a Quartz based device, code named Pamela, was under development, but had suffered from repeated delays.
Quartz largely came out of the Ronneby labs and was also to be used in a Sanyo pad-like device, Ericssom Pamela communicator and the infamous Psion/Motorola Odin project. Unfortunately for Quartz, none of these projects made it to the public market place. Subsequently Quartz underwent something of an evolution in its second version, becoming UIQ 2, which used a narrower screen size so as to be suitable for more phone-like devices such as the Sony Ericsson P800 - this was considered the ultimate smartphone at the time, and was well on the way. The first version was almost entirely an Ericsson effort; only in later P-series variants would the influence of Sony became more apparent.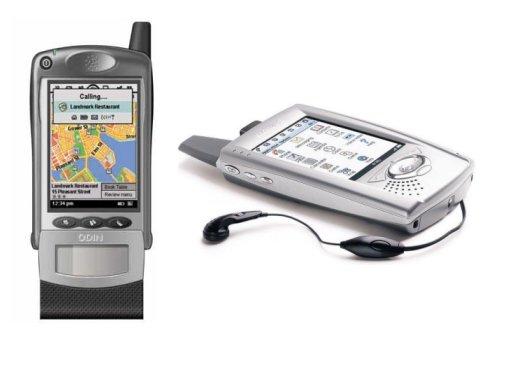 Odin and Pamela

2001 was a bumper year for Symbian happenings. It was also at this time that the joint venture between Palm and Nokia ran out of steam, possibly as a result of Nokia Series 60 licensing strategy. It was rumoured that this would have seen the Palm OS UI running on Symbian OS. In the long run that failure was probably the saddest failure of all as it doomed Palm to a messy software/hardware split and subsequently the software crisis it now faces. I wonder if Nokia realised that ending the joint venture would ultimately result in Microsoft-powered Palm devices.
In 2002 a clearer picture, which is still largely recognisable, emerged. Sony Ericsson formally announced the P800 and a clear commitment to UIQ and Motorola announced it too would be licensing UIQ. Nokia continued along the Series 60 path. Nokia scored early wins in licensing the Series 60 model with agreements with Samsung, Siemens and Matsushita. At this time DoCoMo was looking to build a software platform strategy for its phones. With Symbian powered FOMA phones already available Symbian and DoCoMo signed an agreement to work together in 2003 and this subsequently led to DoCoMo choosing MOAP-S (Symbian MOAP) as one of its two software platforms. The interesting thing was the majority of the investment for this came from DoCoMo and Fujitsu and amounted to several hundred million over the subsequent years.
In that light, the inclusion of UIQ within Symbian was somewhat different to the other UIs. It did allow Symbian to argue that it was doing more than just producing an OS. In the early 2000's that was important as the value of the OS had yet to be fully realised. It is only now when the issues facing some of its competitors, such as Linux, Windows Mobile and Palm OS, have became apparent that the value of the Symbian OS is being partially recognised. The absolute value around this is still to be determined and it is an issue that will face Symbian in the coming years, especially as it has now divested itself of the last remnant of its complete software strategy.
If we move forward to 2006, we see a resurgent Sony Ericsson and a revitalised UIQ. In the four years since UIQ 2 phones started shipping, UIQ Technology has not been idle. UIQ 3, as used in the P990, W950 and M600, has been developed. It is unique in that it offers support for multiple input types and form factor regimes from a single code base. This is something that both Nokia with S60, and Microsoft with Windows Mobile, are planning to do, although both projects have taken longer than anticipated. UIQ 3 is therefore one of the most technically advanced UIs available. The design decisions such as a modular open framework and support for a high degree of customisation potentially makes it attractive to manufacturers and operators. It is much better placed to live in a single software platform based device portfolio world than its previous version.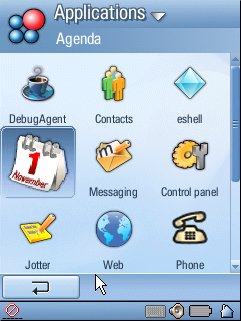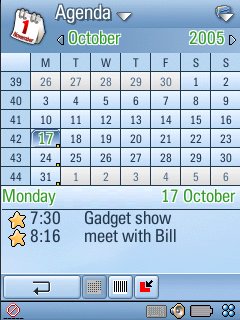 The UIQ 3 Interface

Ever since Ericsson and the Ronneby lab parted company, there has been speculation that the decision would be reversed. But it is only recently with its successful use of Sony brands, especially in its Walkman phones, that the shine of success has returned to Sony Ericsson. Perhaps only now it has the resources and will to bring Ronneby, now UIQ technology, back in to the fold.

Rafe Blandford, 7 Nov 2006