To those at the cutting edge, living on the day-to-day announcements in the smartphone world, progress can sometimes seem frustratingly slow. But in reality, we've come a long, long way in just three short years.
To illustrate this, consider the Nokia 6600 and the Nokia N95, both top spec mass-market phones in their day, one with wide availability starting at the end of 2003 and the other at the end of 2006. The interface and underlying operating system are ostensibly very similar, their position in the marketplace and their target demographic roughly the same. But they're as different as chalk and cheese when it comes down to capabilities and specifications.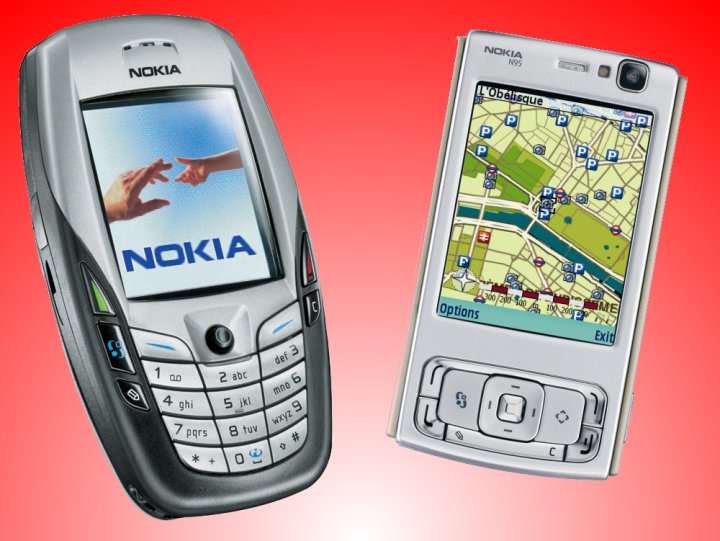 Back in 2003, simply having a camera was enough to mark the 6600 out as a smartphone. Today, cameras are utterly ubiquitous. Running the 'Series 60' (as it was then) interface also marked the 6600 out, with functional PIM applications, email and the ability to add in native applications. Today, S60 continues to mark itself out as for smartphones with the openness to third party applications, but the core S60 apps themselves have become more numerous and more powerful (not all changes are visible, little things like support for notes ('descriptions') on Calendar entries were very much welcomed by me, for example), with additions like (S60 3rd Edition) Web, Search, Maps, Music player and Download! opening up new possibilities for newer devices. Feature phones (such as those running Nokia's Series 40 platform) have also got much more powerful and have closed the gap in some ways to 'smartphones', but S60 continues to lead its sister platform and continues to be Nokia's flagship system.
So, with all this in mind, let's compare the Nokia 6600 and N95, side by side, and let's see what a difference three years made:
| | | |
| --- | --- | --- |
| | Nokia 6600 | Nokia N95 |
| Data speeds | (Class 6) GPRS, up to 36kbps | 3.5G, up to (an astonishing) 14.4Mbps, five hundred times faster, plus Wi-Fi, of course |
| Display | 176 by 208 pixels, 65k colours, 2.1" diagonal | 240 by 320 pixels, 16 million colours, 2.6" diagonal |
| Camera | VGA, 0.3 megapixels, no flash or focus | 5.0 megapixels, flash and auto-focus, over 15 times the resolution, with vastly better image quality |
| Video camera | MMS-quality, 176 by 144 pixel frames at 15fps | VGA (640 by 480) pixel frames at up to 30fps, around 20 times the perceived quality |
| Music/audio | Mono output, single ear piece, playback of music through Gallery | Stereo output via standard 3.5mm headphones, high quality, dedicated Music player with (sometimes) cover art, plus Music store client, Podcasting, etc. |
| Featured applications | Services WAP browser | Full Web browser, Nokia Maps, Mobile Search, Share online, Quickoffice (viewers only by default though), Barcode scanner, Zip manager, Video editor |
| Speed | Quick for basic tasks only, also with very limited RAM, around 9MB free after booting | Fast, more general purpose computing power, with demand paging (v20 firmware onwards), around 28MB of RAM free after booting |
| GPS | Don't be silly. Bluetooth to external unit if you were lucky. | Built-in low power GPS, fast lock-on (v12 firmware onwards) |
| Expansion | MMC, typically 512MB max for most people | microSD,typically 8GB max for most people |
Given the comparisons above, it would be somewhat facetious to mention that the 6600 had a longer battery life (per charge) than the N95 - the laws of physics and all that. But I still find it inspiring to see the pace of progress. What will the next three years bring? The N95 8GB already does everything I need it to. What will Nokia, Sony Ericsson, Motorola, etc. think up? Comments welcome!
Steve Litchfield, 21 Jan 2008