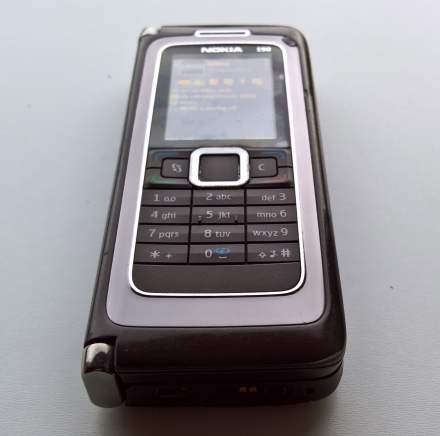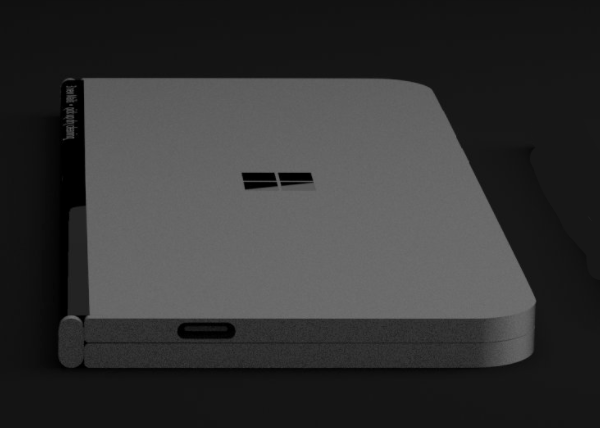 Not least because there's a certain tactile pleasure in transforming a device. You may remember the old 'slider' T9 phones, also a decade ago? Anyone else remember sliding them open and closed, open and closed? Just because we could. It's the same with this Nokia E90, arguably the last of the Nokia 'Communicator' line of business-centric smartphones. It's impossible to hold it and not keep opening the hinge, enjoying the different angles, closing it again. Rinse and repeat.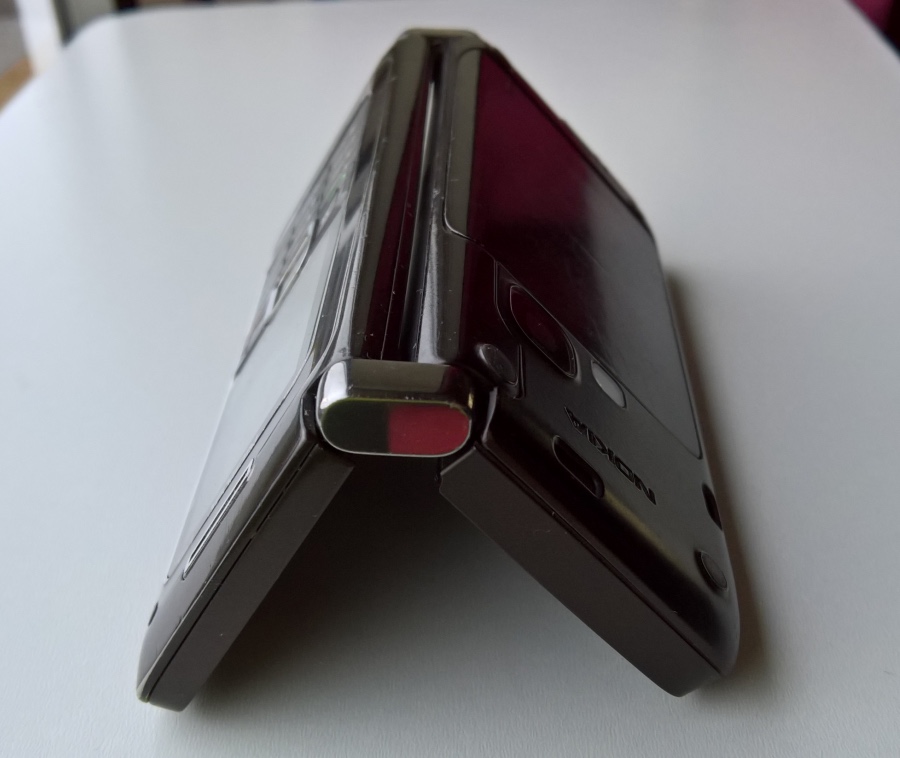 Admittedly there have been some laptop-size double-hinged designs in recent years, allowing 'tent', 'laptop', and other modes, but I'm struggling to think of any phones that included such design elements and ambitions.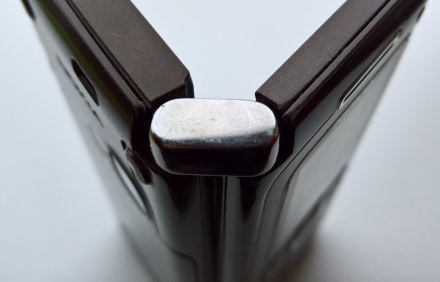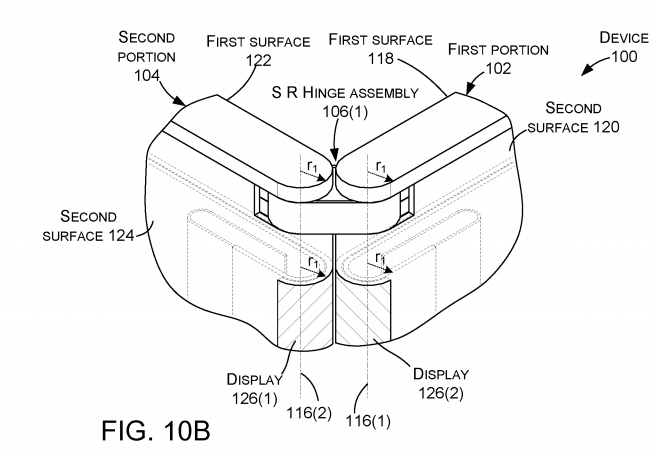 One possible weakpoint of a hinged design is the data cables that have to pass through the hinges, of course - repeated bending might result in failure and repair. Yet this particular, rather battle-scarred, Nokia E90 is still fully working, ten years later, so maybe the wiring worries can be put to rest. Certainly the wiring in the Surface Mobile renders we've seen so far would have to be routed in a similar way.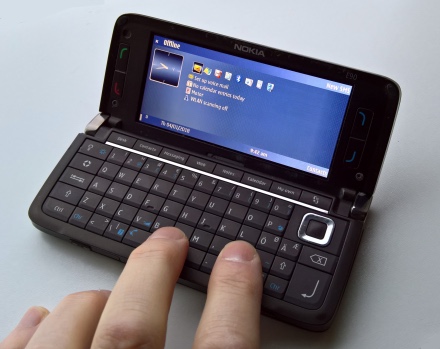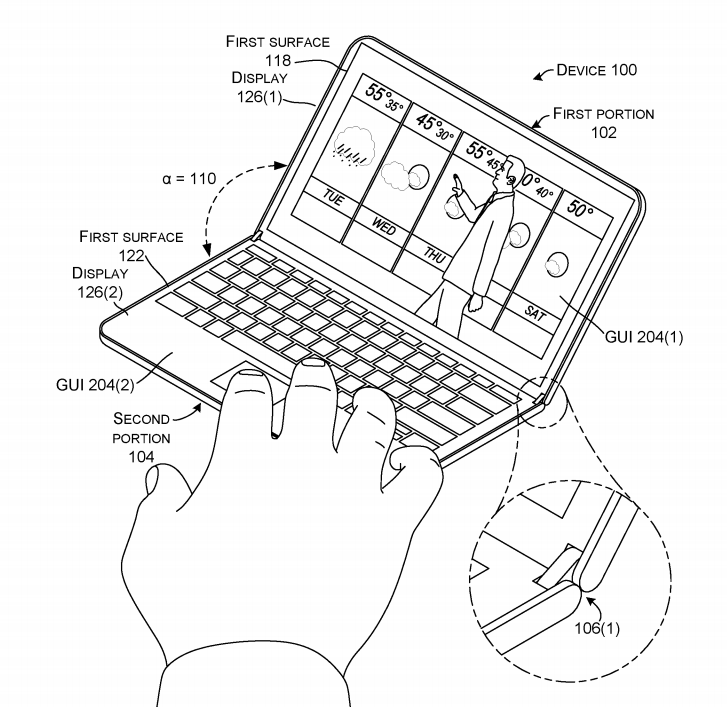 Of course, one chief difference in form factor with the E90, compared to the modern day renders of a possible Surface Mobile, is that, when closed, there's an external phone-centric interface, plus when opened, there's a hardware QWERTY keyboard. Plus it's also important to note that the E90 wasn't designed to unfold further than 180º, unlike modern double-hinged devices, which usually wrap all the way around.
Maybe I'm making too much of all this, but I did want to get the E90 in again (after so many years) just so that I could play with a double-hinged design in a phone form factor again. It's still satisfying, it's still sturdy, it's still flexible. Just imagine the same standard of hinge (only better and closer), with a slightly larger plan form factor for each device half, then think of thinner halves thanks to modern tech advancements, and finally 2018 internals and Windows 10 S as an operating system, with the 'CShell' Start UI.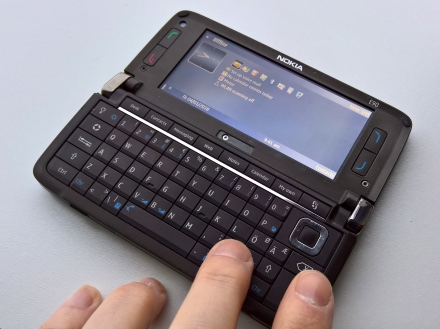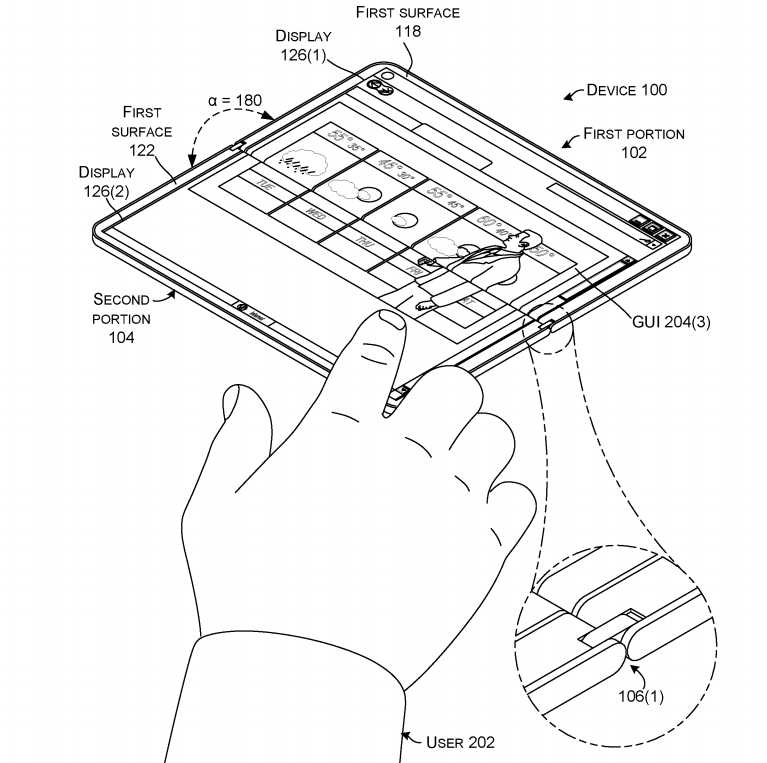 All quite exciting really. If I was a betting man, I'd put the appearance of a Surface Mobile (other names suggested have included 'Surface Note', but I'm sticking with my original guess) in H1 of 2018 at 2:1 'on'. What about you? Anyone else remember the Nokia E90? Were there any other double-hinged phones you can think of? Let's take a short trip down memory lane together... and also into the future!
PS. The Surface renders here are from the skillful CAD renders by designer David Breyer. Patent drawings are from the Microsoft filing here.