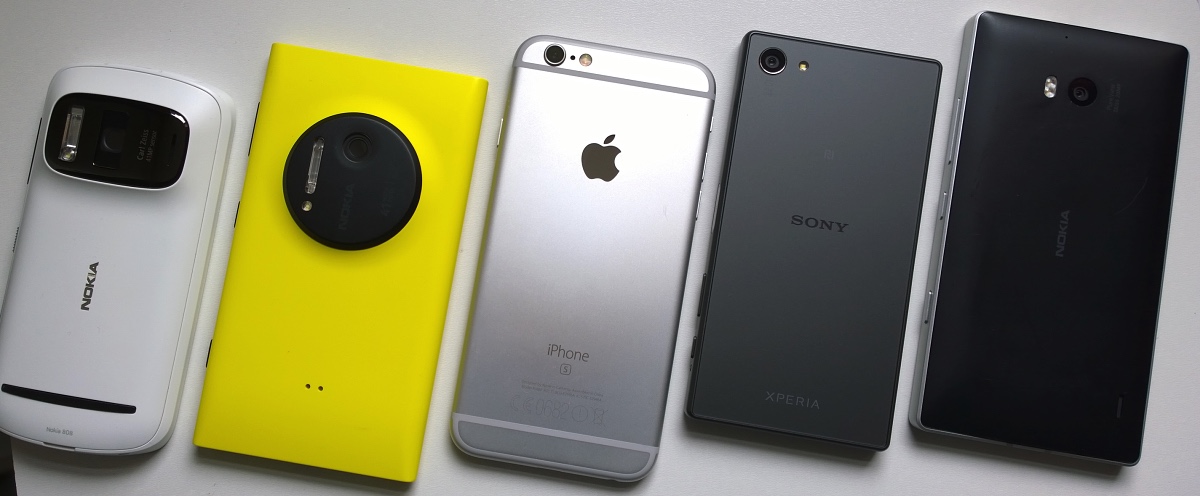 It's an impressive line-up of candidates, you'd have to agree. The Xperia Z5 shown here is the Compact version, though the camera is the same across the Z5 range (not unlike the way the camera is the same between the imminent Lumia 950 and 950 XL, where users can decide on form factor rather than absolute specifications). The three Nokias are getting long in the tooth, but still put up a good showing, as you'd expect, though the newest devices can't come fast enough, albeit under Microsoft branding now.
After the initial scene set-up, so that you can see the context of any crops, I've included 1:1 crops at a friendly web resolution here, so that you can see any detailed differences between the various photos - it's getting harder as all the devices get better, which is why I keep having to make the test shots challenging. I'll score each out of 10 as we go and then there's the fun of adding up at the end to discover some kind of ranking.
Note that resolution differences mean that the 808, which outputs by default at 5MP after oversampling from a native 34MP (in 16:9), was set to 8MP in its 'Creative' mode, while the Lumia 1020 was driven using a third party app (ProShot) to get it to 12MP mode and the Lumia 930 was driven by the same app to get it to 10MP mode, all oversampled. Meanwhile the Sony Xperia Z5 outputs by default in 8MP after oversampling from a native 20MP, and the iPhone 6s produces native 12MP images. So all are in roughly the same ballpark in terms of detail and resolution, hopefully.

Test 1: Sunny landscape
My standard 'out of window' suburban landscape (sorry if it's boring, but sun has been so rare this last week in the UK that I had to take the 10 minutes that was available!), but with plenty of building and natural detail. Oh, and don't expect much difference, this is the really easy shot!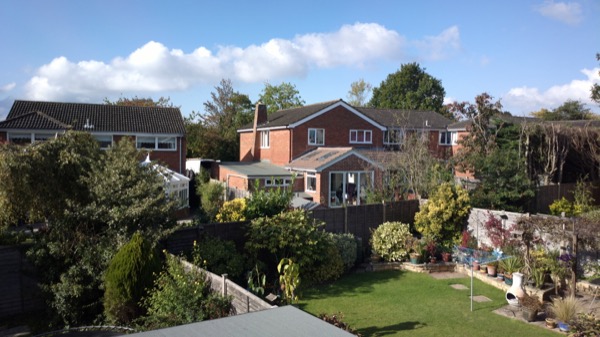 Here are the crops, in order from top to bottom: Nokia 808 PureView, Lumia 1020, iPhone 6s, Xperia Z5, Lumia 930: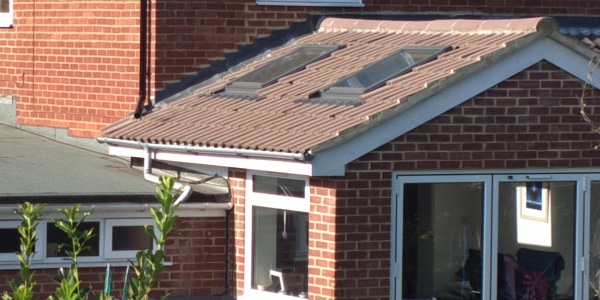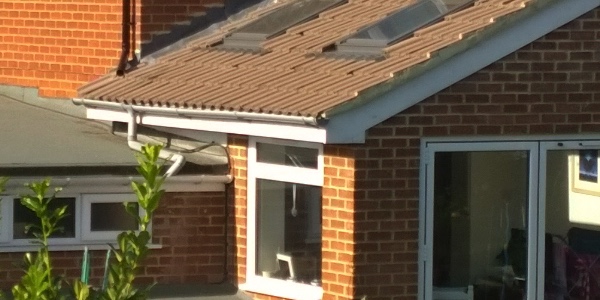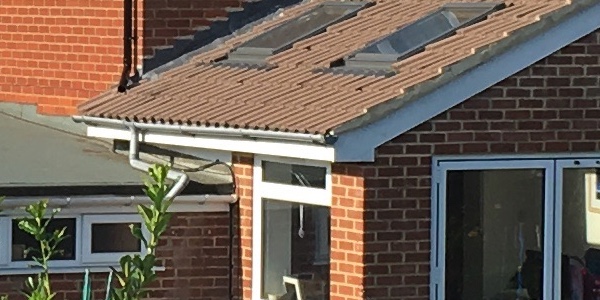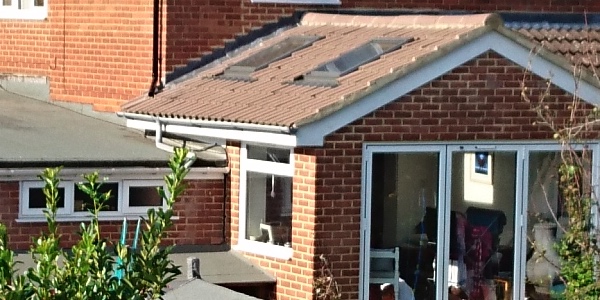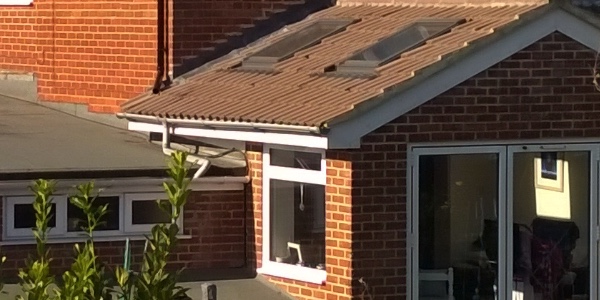 As you might expect with such ideal lighting conditions, there's very little to choose between the different shots, with only minor differences in character, saturation, sharpening, etc, all subjective in terms of what you like in your photos. Personally, I prefer the Lumia 1020 shot above the rest, but it's possible that I'm more attuned to its output after two years of use. All phones do well here, though I'm going to dock the Z5 slightly as I feel it over-exposed the image a little.
Points: Nokia 808: 9; Nokia Lumia 1020: 10; iPhone 6s: 9; Xperia Z5: 8; Lumia 930: 9
Test 2: Sunny macro
An ornament in the sun, under controlled conditions at around 10cm, with painted writing to analyse with theoretically excellent contrast. Here's the overall shot: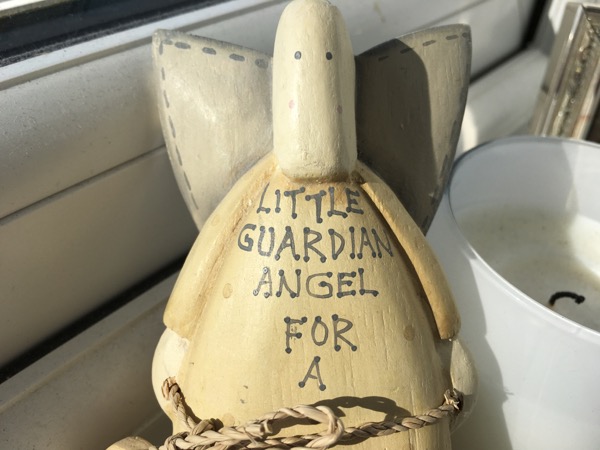 Here are the crops, in order from top to bottom: Nokia 808 PureView, Lumia 1020, iPhone 6s, Xperia Z5, Lumia 930: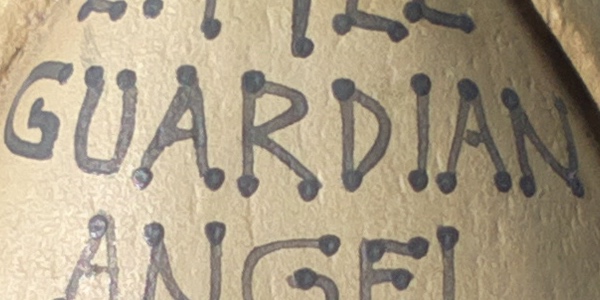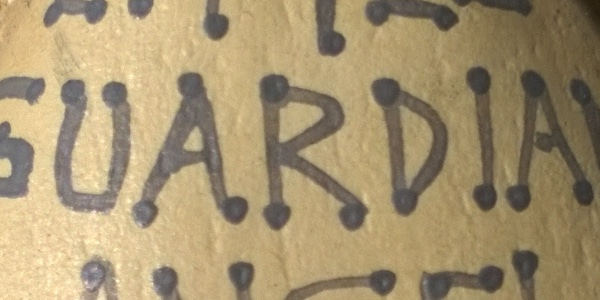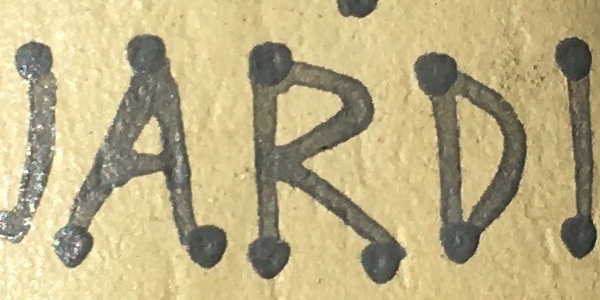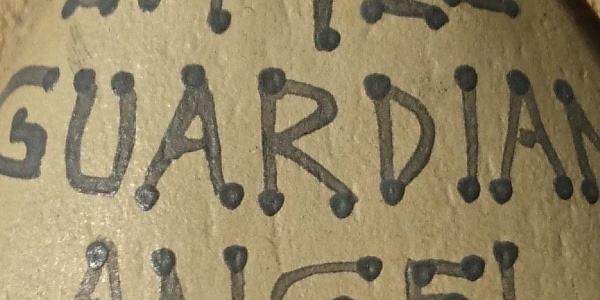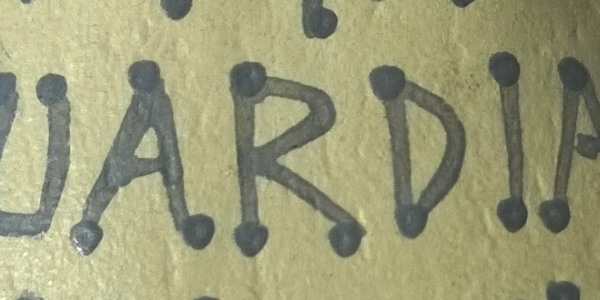 All three of the Nokia PureView devices struggle here - the 808 most, which had to be taken out to about 30cm and the digital zoom used, in order to be able to focus, the 1020 to about 20cm, and the 930 just about coping at 10cm, but with sub-optimal results. Meanwhile, the iPhone 6s nails the shot, the clarity, the detail, the colours. And the Xperia Z5 isn't far behind. A real spread of scores and results here.
Points: Nokia 808: 5; Nokia Lumia 1020: 4; iPhone 6s: 10; Xperia Z5: 9; Lumia 930: 6
Test 3: Low light, still life
My typical indoor low light test - a radio at around 80cm, lit by a single 10W bulb in a lamp as the only source of light. Here's the overall shot: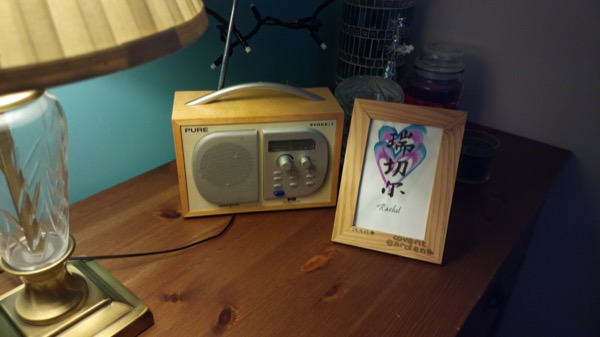 Here are the crops, in order from top to bottom: Nokia 808 PureView, Lumia 1020, iPhone 6s, Xperia Z5, Lumia 930: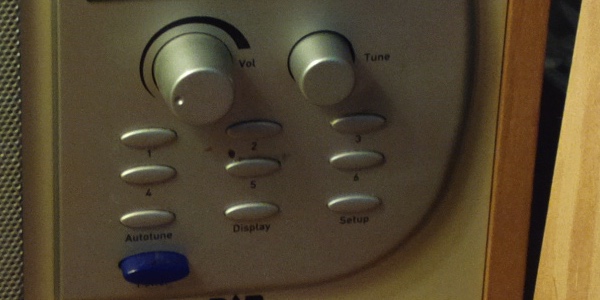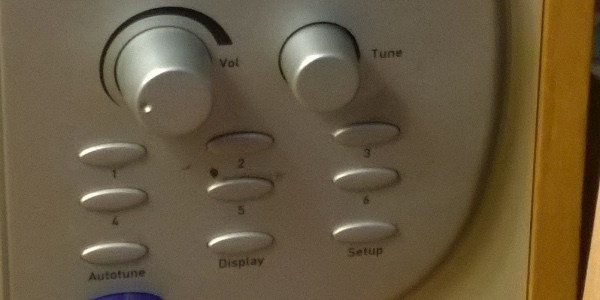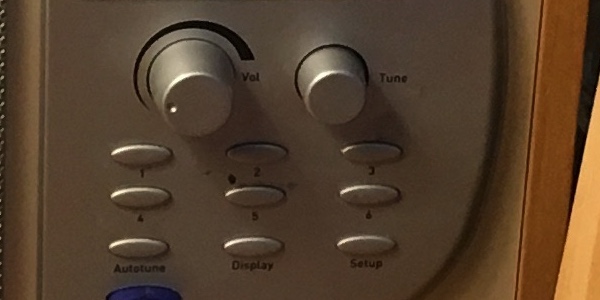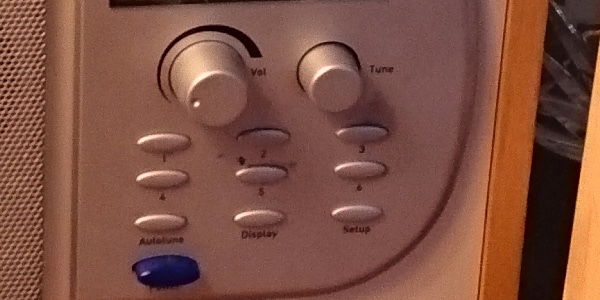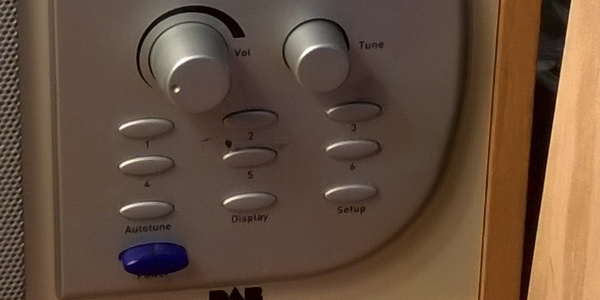 Low light is, of course, where OIS and PureView oversampling win out - the Lumia 1020 wins this test shot by some way in terms of clarity and detail, with the Nokia 808 and 930 in pursuit. The iPhone 6s does pretty well considering the lack of OIS or other noise-reducing aids, though the Z5 goes out in a direction all its own with the colour cast here, plus it also has the most digital noise.
Points: Nokia 808: 7; Nokia Lumia 1020: 9; iPhone 6s: 6; Xperia Z5: 5; Lumia 930: 8
Test 4: Very low light, landscape
The same suburban shot as in test 1, but at extreme dusk, with very low light - an ultimate test of sensor and optics. Here's the overall shot: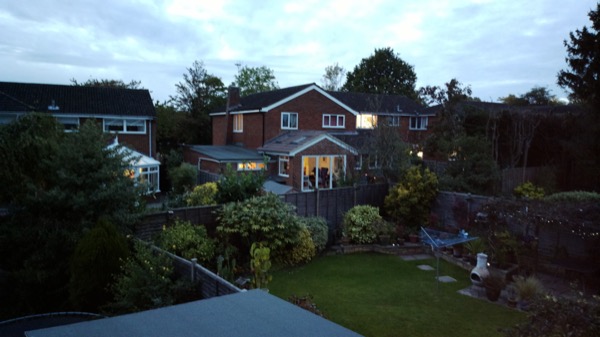 Here are the crops, in order from top to bottom: Nokia 808 PureView, Lumia 1020, iPhone 6s, Xperia Z5, Lumia 930: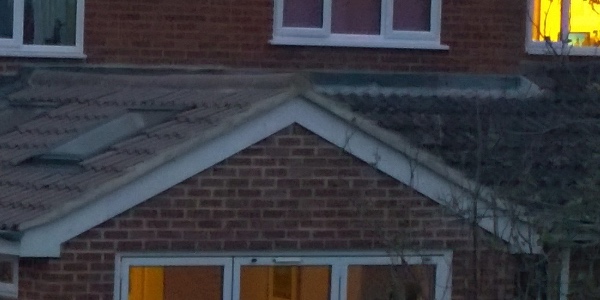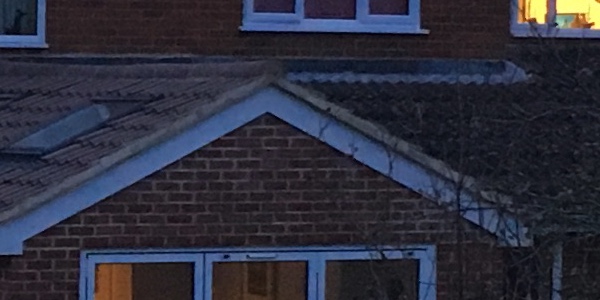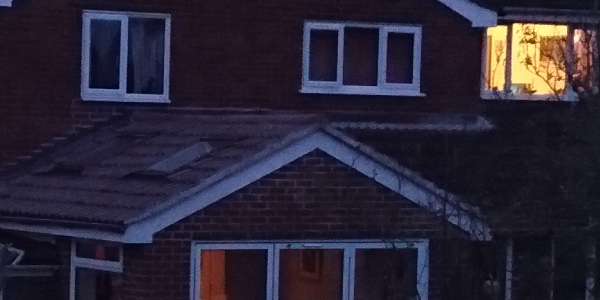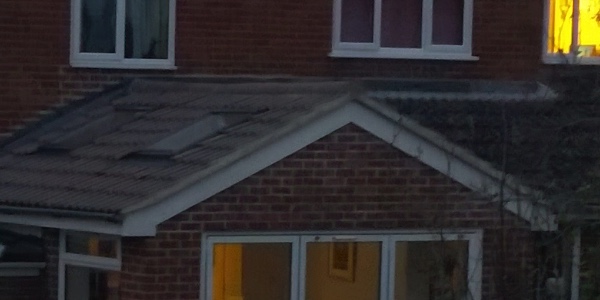 OIS should be the clincher here, and it is, with the Z5, 808 and iPhone 6s all having to use shorter exposures in order to keep the photos crisp enough (i.e. free of hand wobble) - the 808 simply can't cope here - perhaps going for too little noise and a 1/10s shot. The iPhone goes for 1/17s and does remarkably well, helped by some digital accelerometer-triggered magic, I suspect (picking a moment when the phone is genuinely still). The Z5 shortens exposure again, to 1/30s and keeps things nice and crisp as a result, but there's not really enough light for its sensor here and the photo is definitely noisier.
Meanwhile the OIS-equipped Lumia 930 gets a crisp shot with very little noise at 1/10s and the Lumia 1020, with its much bigger sensor, manages with an OIS-helped 1/17s shot to achieve astonishing detail and crispness given the extremely low light levels.
Points: Nokia 808: 1; Nokia Lumia 1020: 9; iPhone 6s: 7; Xperia Z5: 6; Lumia 930: 8
Test 5: Down the pub, mock-up!
Never mind ultra-low light, throw in a moving subject as a challenge! OK, without my trademark 'drink and laugh' test, but I got my normob teenager to use each phone in turn to snap me talking animatedly in lowish indoor lighting, with flash, as if down the pub, a very typical end user environment. Here's the overall shot: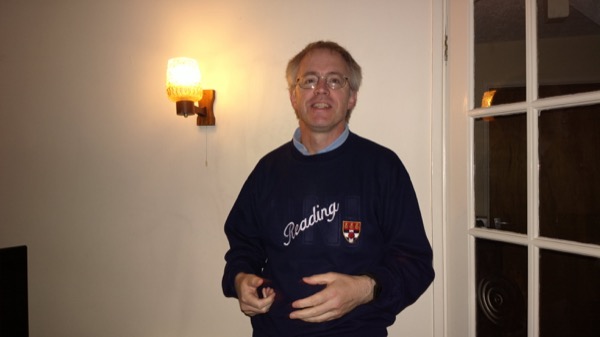 Here are slight crops (I didn't go in all the way here - absolutely no one thinks of pub snaps as high art, so pixel purity isn't as important as capturing a moment!), in order from top to bottom: Nokia 808 PureView, Lumia 1020, iPhone 6s, Xperia Z5, Lumia 930: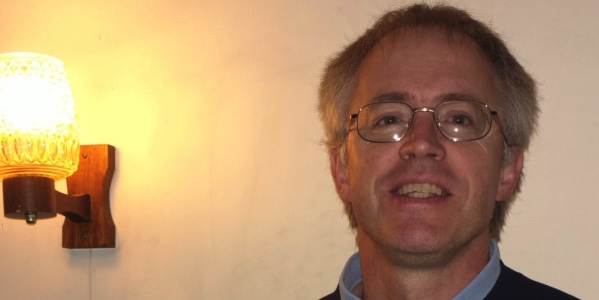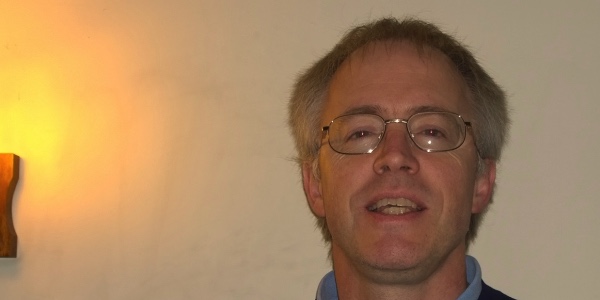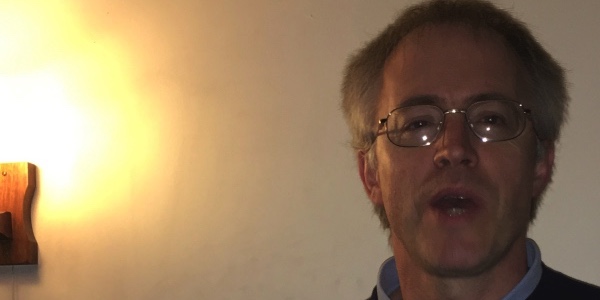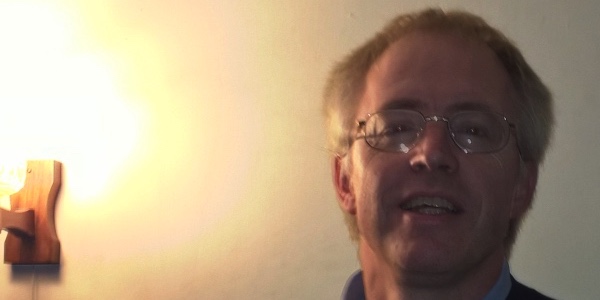 No surprise that the two phones with proper (Xenon) flash, the Nokia 808 and Lumia 1020, pull off an almost perfect pub photo, with crisp subject and pleasing lighting. But the Xperia Z5 gets closest of the LED flash challengers, with a 1/30s exposure possible, thanks to its relatively large sensor and large aperture - the Z5 photo looks a little artificial, but not offensively so. Meanwhile the iPhone 6s's small sensor struggles to acquire enough light in the 1/20s exposure, so the result is dark and unsatisfying. The Lumia 930 brings up the rear - its 2013 sensor clearly showing its age when combined with mere LED flash.
Points: Nokia 808: 9; Nokia Lumia 1020: 9; iPhone 6s: 5; Xperia Z5: 7; Lumia 930: 3
Verdict
Adding up the points gives us an idea of overall still camera image quality across this wide range of light conditions:
Nokia Lumia 1020: 41 pts
Apple iPhone 6s: 37 pts
Sony Xperia Z5: 35 pts
Nokia Lumia 930: 34 pts
Nokia 808 PureView: 31 pts
That the once unbeatable Nokia 808, from early 2012, is now in fifth place shows how the world of smartphone imaging has been changing. Larger apertures and Optical Image Stabilisation (OIS) now make possible impressive performance in low light away from the in-room Xenon use case. In fact, from personal experience, I'd put in the LG G4 and Samsung Galaxy S6/Note 4/Note 5 cameras up at the same level as the iPhone 6s and Xperia Z5 here.
All in second place to the Lumia 1020 though, which still seems to be top dog in terms of still imaging prowess, though its start up, focussing and shot to shot times are all a problem if you're in a real hurry, of course. Which is where the likes of the iPhone and Xperia Z5, with far faster processors and phase detection auto-focus, come in. And for the man in the street, the gap in raw quality from these up to the 1020 is probably not worth worrying about for most use cases.
And this all sets the scene for the last hurrah for the ex-Nokia imaging engineers, now working at Microsoft. The Lumia 950 and 950 XL, both running full Windows 10 (Mobile), combine every trick in the book from the devices above (aside from Xenon, though they do have triple LED flash) and should come in right at the top of my next comparison, in December.
PS. Thanks to MobileFun for the loan of the review iPhone 6s and Clove for the loan of the review Xperia Z5 Compact.