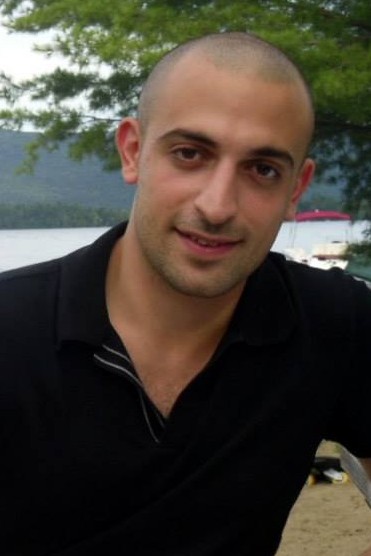 Steve Litchfield (SL): In 100 words, what is Megalo Mini and What built-in cable types are in the design?
Michael Krikheli (MK): Megalo Mini is the smallest portable charger with 1400 mAh which has the charging cables built-in. It charges at a rate of 1 AMP and it could easily fit in a small pocket or on your key chain. It has a smooth rubber finish to it so it won't damage your phone when you're charging it in your pocket. On one end there is either* a Lightning cable for the iPhone 5 or a Micro USB cable for Andriod phones. On the other side there is USB cord for charging the Megalo Mini. The Megalo Mini will also simultaneously charge your smartphone and itself at the same time when connected to a power source. It uses a Lithium-Ion rechargeable battery and is good for 500 cycles.
* the Megalo Mini comes in two versions -- one with Lightning connector for iPhone 5, 5C, and 5S, and another with micro USB cable for Android, Windows, and Blackberry phones. When the Kickstarter campaign is over, we'll send out a survey to all backers where they'll be able to choose the color and the connector type for their Megalo Minis.

SL: Does the Megalo Mini have any competitors? Can you compare it to the Proporta Pocket Power, in terms of size and specs?
MK: There are many competitors in the portable charger market. Our main competitors are Mophie and Ankor. The Proporta charger is 680 mAh and the Megalo Mini is 1400 mAh -- well over double the charging capacity. The Proporta is thinner than the Megalo Mini; however, the Megalo Mini is shorter in length and width. The Proporta also doesn't have a built-in cable to recharge itself.
SL: How efficient is the Megalo Mini when transferring charge, does it get hot and how long does a full charge last before it needs refreshing?
MK: It transfers charge at 1 AMP and it does not heat up. A full charge can last you a month until you need to recharge the Megalo Mini.
SL: How rugged is the Megalo Mini? Waterproof? Dust proof?
MK: The Megalo Mini has a very sturdy build to it. However, it is not waterproof. It won't be damaged with a few drops of water, but we don't recommend swimming with it ;).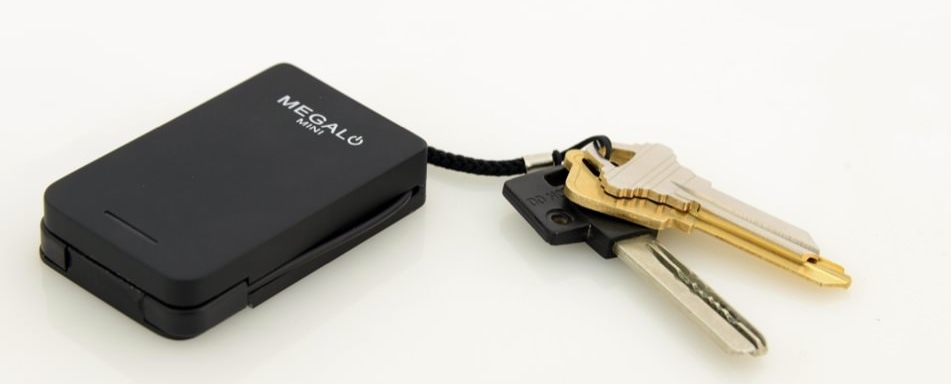 SL: What electronic protections are in place to prevent over-charging of the internal cell and to prevent over-depletion?
MK: There is a high quality PCB built in to prevent that.
SL: What timescales are we talking about for production hardware (months?) and any idea on a final retail price?
MK: Following the campaign (ending this week) we will begin production. Currently we estimate the initial production run to take 2-3 months. The retail price will be $45 in the USA and add $7 to that for shipping elsewhere in the world.
SL: I see from your Kickstarter page that anyone backing you in the remaining couple of days will get a Megalo Mini at 25% off the retail price above. Any comments about the Kickstarter process and feedback for backers?

MK: Kickstarter has been amazing. It is an unbelievable platform full of innovative and creative people. We have had great feedback from our backers and thank them for backing the Megalo Mini.
SL: Thanks, Michael.
_____________
This does look very interesting. With the input charging cable integral and with the jeans top (change) pocket targetted, this could be the charger to never be without, for true emergencies. The Proporta Pocket Power's credit card wallet form factor is unique in a similar way - so I guess all self respecting geeks should have both!
I also liked the pass through functionality, shown below. Such pass through isn't unique, but other chargers have needed you to bring along an extra cable or two - the Megalo Mini does everything within its body etc: