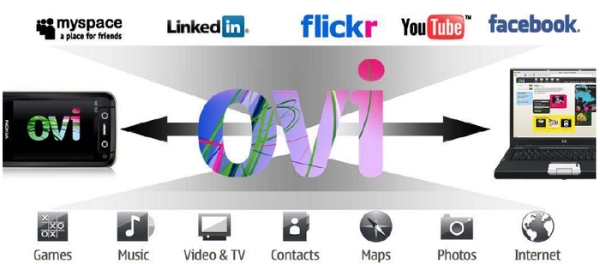 Ovi - a great idea at the time.

One of the goals should be to ensure the continued presence of Nokia as a separate company from Microsoft, and not one that's been dragged towards the Windows Phone operating system because of market conditions, and subsequently consumed by Redmond. That's been the way of a number of companies in the past, with some maintaining a strong enough identity to partially break free (HTC) and others seriously burned and looking for alternatives (Sendo). It's definitely possible to run a Windows Phone operating system and still have a strong consumer brand identity - HP managed this with the iPaq phones a number of years ago, and I hope that Nokia have some historical notes on how that was managed.
Don't forget that the scale of the Microsoft/Nokia partnership is one of the biggest in the consumer electronic space, so it's almost impossible to compare the situations of HTC and Sendo, although I'm sure the Internet will happily extrapolate them into Cassandra-like warnings. You should also consider that Nokia is bringing more than just a manufacturing line to the table; it has the entire infrastructure and distribution system that will be needed, along with a portfolio that includes Nokia/Ovi Maps, the Music Store and its own Application Store and Developer Network.

Given all these elements, the need to have a simple message to sell to the press means that the loss of Ovi as a brand name is not unexpected. Nokia needs to put its marketing spend into the name "Nokia" and it needs to remain relevant. Lots of people still have memories of old brands (the airline Pan-Am, for some reason springs to mind) but without ongoing advertising, a brand can slip out of mind.
Nokia has been broadcasting some pretty clear messages to the market since Stephen Elop took over the CEO reins. While there may be some calls for subtlety and finesse in these announcements (especially the effective "end of line" message regarding Symbian, going into 2012), there is a simplicity on show. That same simplicity is likely behind the "let's get rid of Ovi and focus on Nokia." It's unlikely to be a co-incidence that another new broom at Nokia, in the shape of Chief Marketing Officer Jerri DeVard, has simplified the strategy on display for the public.
What I'd expect to see for the rest of 2011 is a whittling down of Nokia's marketing messages into some simple and compelling statements. Currently the press releases are reminding us that Nokia is all about creating opportunities and experiences for its customers and partners. These are very inspirational words, but they don't mean that much to the man or woman in the street.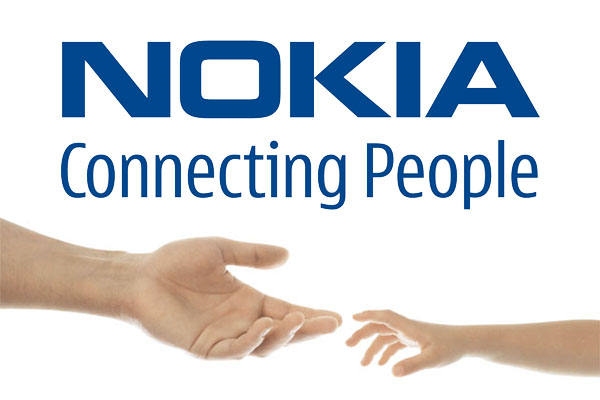 For a long time Nokia had it nailed. "Connecting People" was a simple statement, it said exactly what the company wanted to do, and it told the consumers what they could expect when they purchased a Nokia. Nokia needs a "Connecting People" for the second decade of the 21st Century - that's assuming it decides to change it, because "Connecting People" in the world of social networks, always on Internet connectivity and jacked-into-the-net consumers... it still seems pretty relevant to me.
Sitting alongside a plain English mission statement needs to be some public core values - things that people in the street can easily latch on to. Nokia would be a fool if one of those was not "hardware". For all the reviews and commentary on Nokia, the perception from everyone is that it still has some of the best constructed smartphones in the world.
What other words should join hardware? I suspect this is a question for the comments, but let me float two ideas. One of them has to be "aspirational." It's not enough to build the best smartphone in the world, people need to want it... strike that, actually, people need to have a craving for these phones. A handful of Nokia models had that - I think the Nokia N95 was the last device to have that cachet - and while the N8 did its best to get there, it never caught the mainstream as the device you had to have.
While it would take a serious campaign to embed the following idea, I think Nokia should also consider pushing "simplicity" as well. The smartphone nowadays needs to be non-threatening. People want to open the box in the shop and make everything work, like magic. I personally think this is more down to market perception than the actual UI (iOS, Android, Symbian and Windows Phone have a lot more in common than bloggers would have you believe), but you need to tell people that your phone is the one that makes things simple!
While it's a very public statement, the switch from Ovi back to Nokia is likely one of many small steps to be made in 2011 to give Nokia a clean and mean PR machine. Let's see what happens next!
-- Ewan Spence, May 2011.