Review:
Nokia E66 - Part 2 (Business, Multimedia, Conclusion)
Score:
81%
As a business tool
We've already detailed much of the PIM, messaging and communications functionality in previous sections of this review of the Nokia E66. From a business point of view, the basic functionality of these applications should be sufficient for most users. While messaging is currently a weak element, it does work. Outside of the omissions we mentioned, you'll find a well-polished application with decent IMAP support, signature support, system level email alerts and excellent handling of multiple accounts. Support for personal email accounts (e.g. GMail) is a cut above the rest with easy set up and straight forward options to schedule automatic email downloads. Integration with existing corporate push email systems is also good. Microsoft Exchange integration is supported via Nokia's Mail for Exchange application. While this has been greatly improved over the years, it annoyingly still lacks support for multiple folders, which is essential if you have server side rules sorting mail into different folders. As such you will still get a better Exchange experience with a Windows Mobile 6.1 device. DataViz's RoadSync, a third party solution, does solve this problem, but it is the out of the box experience that counts.
Nokia's Intellisync is impressive and comprehensive (and brings support for basic rich text email), but is still a small player in the enterprise email market. The E66 supports Visto and SEVEN push email platforms and Good is currently working on making the new Eseries devices compatible with its implementation. Unfortunately, Blackberry is not yet supported by the new Eseries devices; it is possible that a solution will be made available as there is a working implementation on the E51 which has a similar hardware base. It appears there has been something of a breakdown in relations between Nokia and RIM at least in regards to the new Eseries devices; you can't help but feel it is a missed opportunity for both companies. Blackberry aside, the E66 does have a broad range of support compared to some of its competitors but, while this may be welcomed by IT departments, it is of little concern to average user.
Security and device management is a key area for enterprise devices. The E66 supports device management in both the Intellisync and Exchange environments and other platforms can also tie in for security and provisioning. We weren't able to test these features ourselves, but it is an area that Nokia have highlighted as being improved in the new devices. For individuals or those unable to tie into corporate device management solutions, the ability to remote lock the device is built in. This is configured and activated in Settings by specifying a secret pass phrase which, when sent to the phone via SMS, will lock the device. The device can not be unlocked unless you know the lock code (password) of the device. You can also, optionally, require that the lock code be entered after a certain period of inactivity (as well as at start up). For even greater security, you can also use the onboard encryption application; this enables you to encrypt all data on both the internal memory and memory card and prevents someone getting access to data on the memory card by reading it on a different device. There's also VPN support, although you'll probably need some help from the IT department to get set up - the intention is to allow secure access to company Intranets and other private networks.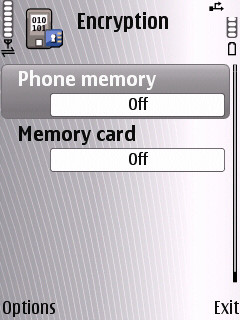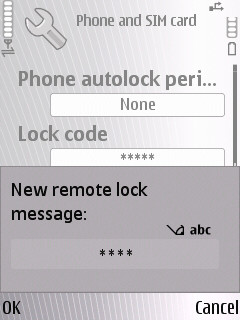 Along with the core business functionality, there is a comprehensive software suite which should cover most standard needs. The read only variant of Quickoffice v4.1 is present (and can be upgraded to write Microsoft Office files (or read Office 2007 files) using the built-in Quickmanager. Quickoffice, along with Zip and Adobe PDF, should handle the vast majority of email attachments. Other highlights include Search (comprehensive on-device search across all user data and files), Active Notes (multimedia-enabled note-taking application), Wireless keyboard (Bluetooth keyboard support) and Printers (printing support for selected printers). Nokia have also included a multi-lingual dictionary in the software bundle and, together with Worldmate (a free install via Download!), provide a basic set of utility applications for the regular traveler. Two games are also included: Global Race - an arcade driving game and Solitaire - multiple variants of the popular card game.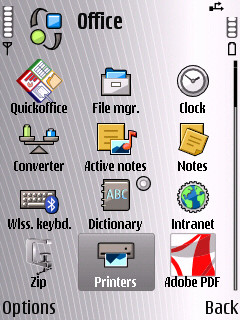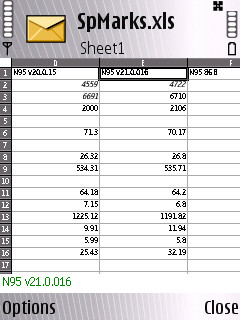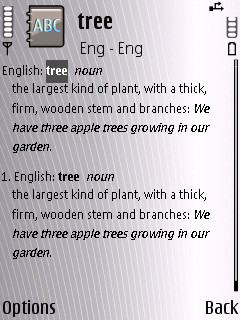 A real highlight is the on board group of 'help' software, which should help novice users get the most out of the rich functionality of the E66. This includes outstanding on-board tutorials (supplemented by help files) which are self-playing Flash files that walk you through some of the basics of the device and explain some of the intricacies of S60.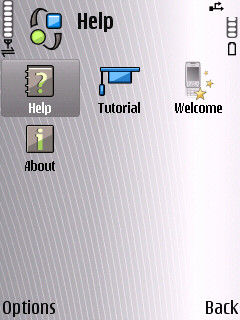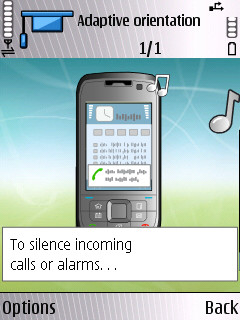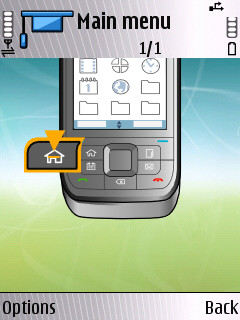 GPS is a major hardware addition and the E66 takes full advantage by including Nokia Maps 2.0. In most markets the E66 will come with at least 3 free months of free voice-guided navigation. Business users, especially frequent travellers, are among those who will get the most out of Nokia Maps. The subscription model for navigation in Nokia Maps is ideal if you're only going to be in a country for a few days and the walk mode is ideal for finding your way round a strange city on foot. Nokia Maps is still being very actively developed, but in even in its current state it provides an out of the box experience that none of Nokia's competitors can match with their own services.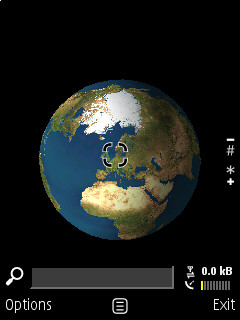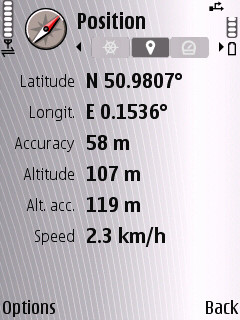 Multimedia credentials
The first generation of Eseries devices were very weak in the multimedia department; they had poor cameras, had underpowered or absent media applications, and came with only a mono Pop-port headset in the box. It is a completely different story with the new Eseries devices as Steve discovered in his look at multimedia on the Nokia E71. While multimedia may not be the primary strength of the device, with some aspects compromised in the face of business functionality, it still packs a decent punch.
Sample photos from the E66, click to download or open full-size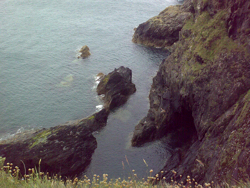 The 3.2 megapixel autofocus camera is able to produce some good results. There's a fair amount of noise in the pictures, probably due to the small sensor, but the performance is arguably not that far off that in the N73. The camera application uses the now familiar Nokia style with settings icons down the right-hand-side of the screen in landscape mode. Also present is Nokia's Share Online application, which allows the easy upload of images and videos to online services such as Flickr, Share on Ovi and Vox.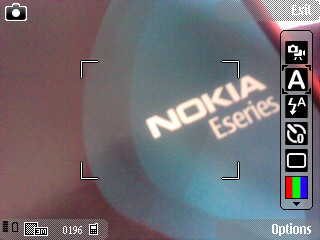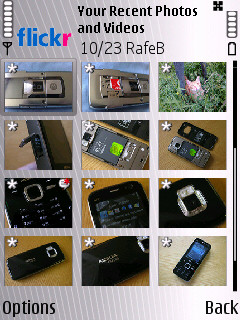 The Gallery application retains the older style, but has much better performance, compared to the sluggish Gallery in earlier Eseries devices.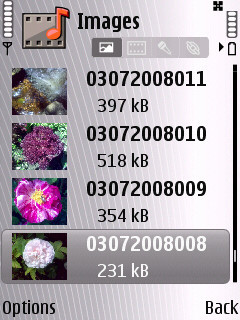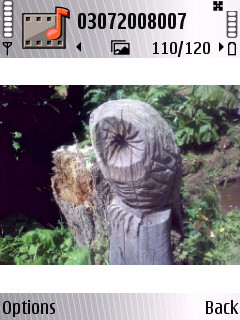 The Music player application is the same as that found on the recent Nseries devices and a big improvement over the earlier Eseries devices. Thanks to support for Media Transfer Protocol (MTP), music can easily be side-loaded onto the device using applications such as Windows Media Player or Nokia's new Nokia Music for PC (currently in beta). The E66 ships with the old Music Manager, which does the job, but is not as slick as MTP-based options. Nokia's Music store is also available, providing over the air access to instant music purchases. Podcasts are catered for with the Podcasting application, which also integrates into Music player. For business travellers, these applications provide an easy way to get more content onto your device while away from the PC. With support for stereo audio via Bluetooth (A2DP), a mono speaker and a 2.5mm audio jack (with a stereo headset in the box), getting audio out of the device is easy. This may not quite measure up to the Nseries range, but is still perfectly sufficient and is better than its competitors.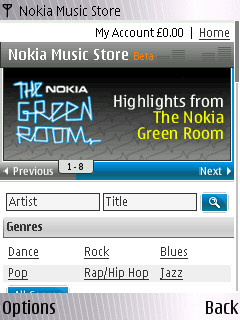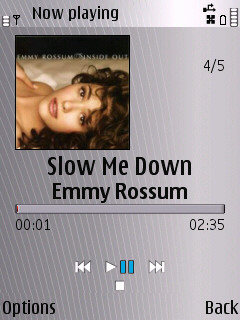 The powerful S60 web browser makes light work of most Internet sites (with the usual QVGA screen size caveats). Web is one of the applications that makes best use of the 'turn to full view' accelerometer feature, allowing quick access to full screen browsing. Flash Lite 3 support means most web sites should be fully rendered, although I did find flash video playback a little jerky. This is a reflection of the fact that the E66's hardware is 'tuned' towards business use rather than multimedia use. When browsing over WiFi the E66 is particularly speedy; it managed to out perform my N95, especially on big pages, perhaps suggesting Nokia have tweaked the WiFi throughput in the E66. Scrolling around web pages was also fast - the E66 supports the accelerated scrolling (i.e. it speeds up after a while) that we've seen in other S60 devices.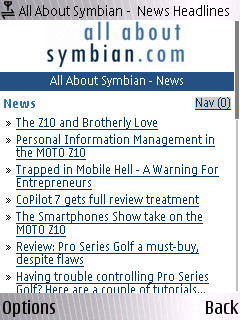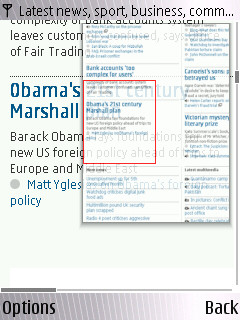 Web Run Time (WRT) is fully enabled on the E66, providing support for widget style applications based on common web technologies. I think there is potential for enterprise IT departments to create widgets linking in to corporate web-based applications (even if they only act as shortcuts). Development, provisioning and deployment are relatively easy, and having an icon on the phone to access key business service applications provides for quite a compelling use case.
Conclusion
Along with the E71, the E66 gives Nokia a fairly complete portfolio of business phones. The key gaps are now filled with a 'high' and 'low' end device in the two main categories - messaging (E90 and E71) and voice (E66 and E51), although we expect more Eseries devices to come along before too long - perhaps something to fill the middle ground?
While the E66 may not attract the attention that the E71 garnered, it should not be underestimated. It is a very powerful device with excellent build quality, a comprehensive set of communications tools, and a design that, although prioritised towards business functionality, still has an elegant style. At an initial launch price of £320, it is not the cheapest S60 device on the market, but for its target market (who will be buying the E66 on contracts) I do not think this is a major concern. Business professionals looking for a business enabled voice-centric device with a decent multimedia feature set would be well advised to look closely at the Nokia E66.
Rafe Blandford, All About Symbian, 16 July 2008

See also
Further images are available in our E66 Gallery.
You can discuss this phone in our E66 forum.
Part 1 of this review, covering Design, Connectivity and PIM applications.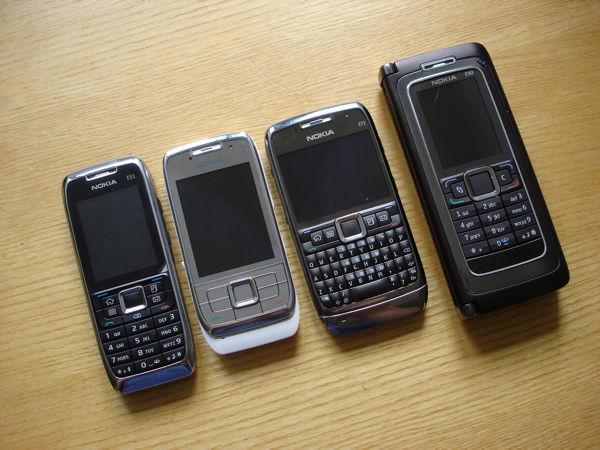 Reviewed by Steve Litchfield at