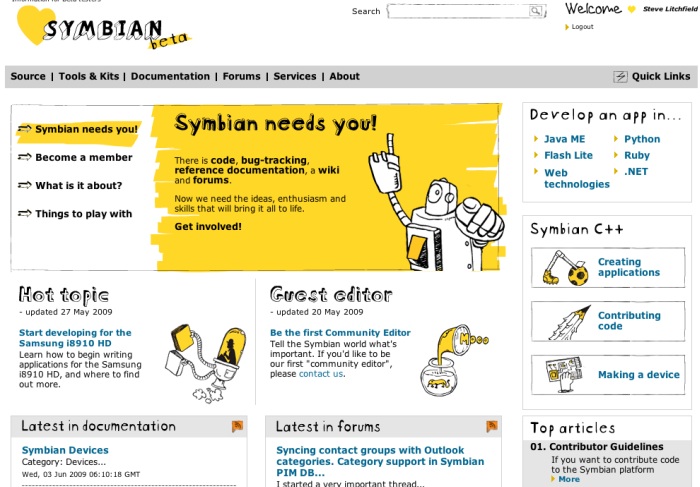 As yet we've not had the opportunity to explore the content fully, but the site is offering the ability to:
Browse the Symbian wiki.
Participate in the forums.
Read news and events.
Learn about app development.
Find training resources.
Countribute to the source code.
Report bugs.
For more go to developer.symbian.org.
Richard Bloor and Steve Litchfield, AAS