From Nokia:
"Setting off on European Solar Day, the trip is aiming to raise money and awareness for SolarAid, the UK charity established by Jeremy Leggett. The charity aims to fight both global poverty and climate change, teaching poor communities in rural africa to build and sell small solar devices, powerful enough to charge mobile phones, power radios and lanterns.
The trip will take in France, Tunisia, Libya, Egypt, Jordan, Syria, Turkey, Iran, Turkmenistan, Uzbekistan, Tajikistan, Kyrgyzstan, China and the US, finishing in Miami on Feb 2 2010. The trip will also take in visits to solar energy projects across the world, highlighting how there is potential for solar energy to provide reliable, available and affordable solutions for global energy needs.
'We Support Solar' is the team's campaign and they're also calling for the Copenhagen Climate Change Conference to recognise solar photovoltaics ability to address the credit, energy and climate crunch and see the potential for it to ease poverty and create jobs."
The team are planning to create videos with their Nokia N79s in each of the countries visited, designed to be used as educational material and available on YouTube. Key sites such as Nokia solar-powered base stations will also be geo-tagged and images uploaded to the SolarCycle Diaries web site.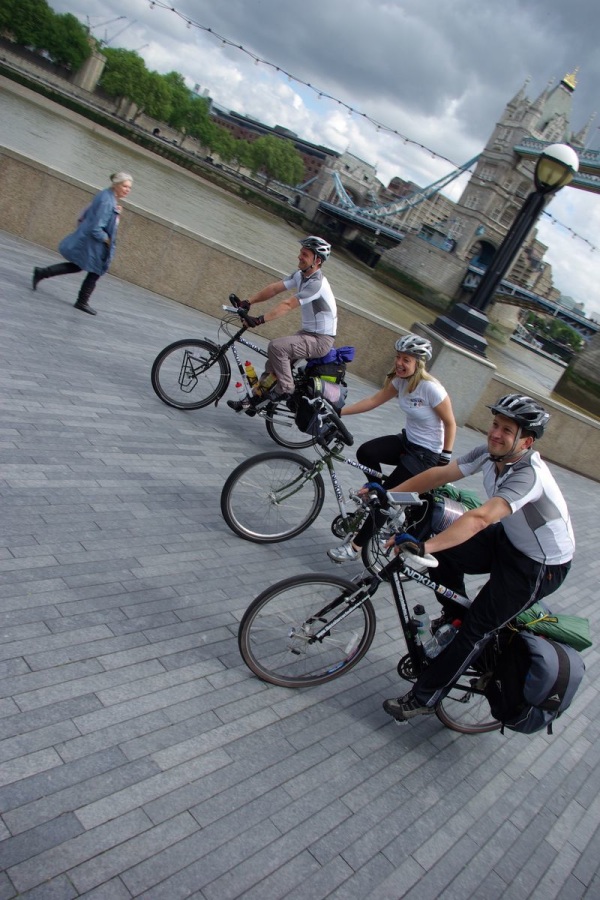 (Image credit: The Hungry Cyclist)