The biggest 'new' feature in the update is the improved email set up and handling.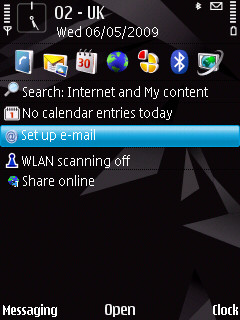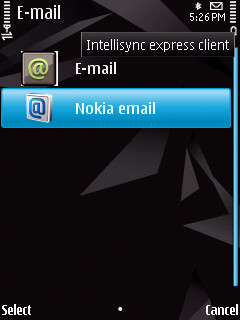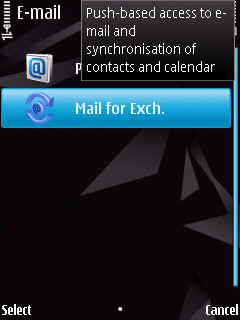 The updated firmware includes Nokia's new Email wizard, which aims to make it easier to set up email on the phone. Unfortunately, some of the simplicity is lost by asking users to choose between 'E-mail' and 'Nokia email' without adequately explaining the difference. Mail for Exchange is found under 'E-mail', along with standard email (both of these set up an inbox in the built-in Messaging application).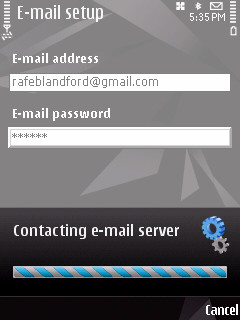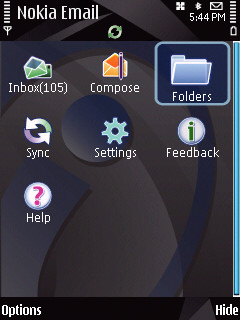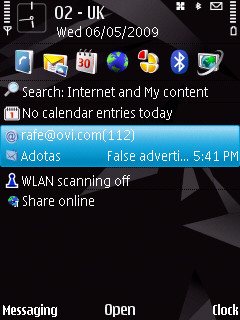 'Nokia email' installs version 1.0 of the Nokia Messaging client application and service (note: this is not the latest version). This provides a superior email experience, but may be charged for at a later date (although it's unlikely to apply in this instance).
For both types of email you get an optional email notification entry in the homescreen.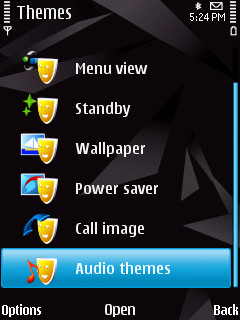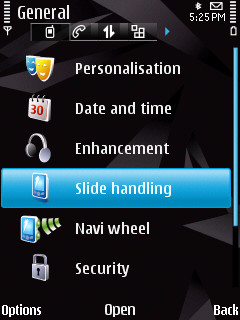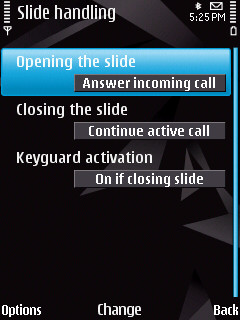 Other updates include support for Audio themes (sounds triggered by certain events) and extra slide handling settings (call answering and key lock settings).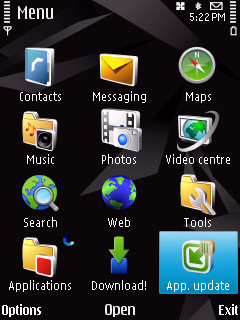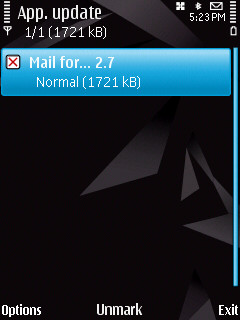 The App. update application is now available. This allows in-built applications to be upgraded independently of firmware updates. In the case above, we can see that there's an update available for Mail for Exchange.
There are also a large number of small updates. Notable among these include a bug fix for certificates (needed for Mobile TV and N-Gage game purchases), energy optimisations, improved camera performance (including still image quality improvements and noise reduction in video), an updated version of the Music player, better support for Flash Lite video (e.g. YouTube), and a number of application updates.
The full firmware change log has been posted here (via SymbianWorld.org).
Installing new firmware OTA (over the air)
To update your firmware over the air, a 3G or a WiFi connection is recommended.
Type *#0000# on the home screen to access the Device manager software. Then choose 'Check for updates' from the Options menu. The phone will then check, against the Nokia server, for new firmware. If it is available it will offer you the option to download it.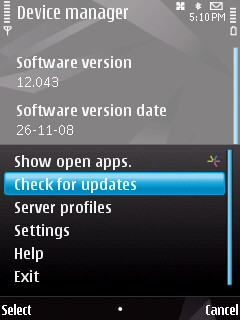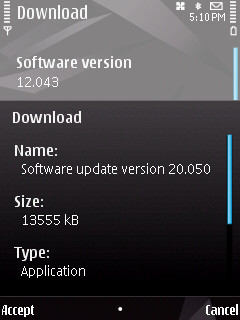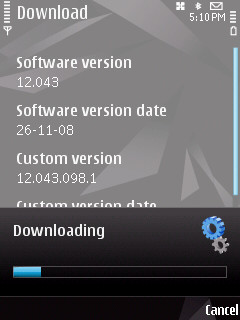 Once the firmware has been downloaded, you will be prompted to install it. The phone will switch off and the install process will begin. During the install process, a status bar will be shown (this will be reloaded several times). The entire process usually takes around 5 minutes.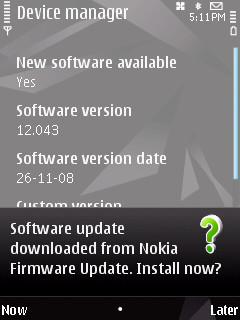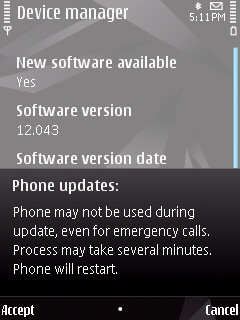 The phone will automatically restart. You can check that the update was sucessful by returning to the Device manager application and noting the software version.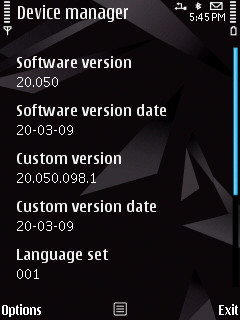 Although the N96 has UDP (user data preservation), it is still a good idea to back up your device before updating to the new firmware using either OTA or via Nokia Software Updater.
Rafe Blandford, AAS