The service uses SyncML and can be set up by creating a new SyncML profile on your phone. This can be done from within the Contacts application (Options > Synchronise > Settings) or from the dedicated Sync application (S60 3rd Edition and UIQ) or from the phone's settings (S60 5th Edition - Settings > Data Transfer > Sync). The necessary settings for the SyncML profile are explained on this Google help page.
One of the advantages of Symbian phones is they allow you to have multiple SyncML profiles, which means you can use several different SyncML based services at the same time. Automatic syncs are not supported, instead it is necessary to manually start a sync from the Contacts (Options > Synchronise > Start) application or from the Sync application.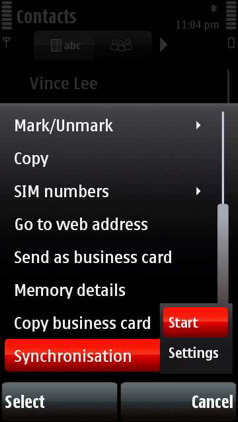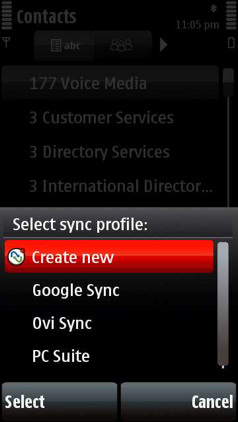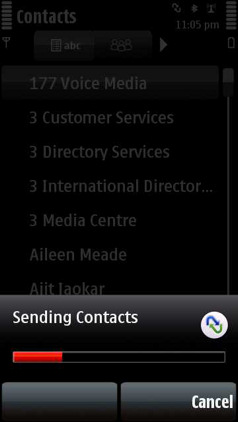 Once you have synchronised your contacts to Google's servers they can be accessed through the Contacts module of GMail. From here you can view and edit your contacts and any changes you make will be copied back to the phone on the next synchronisation.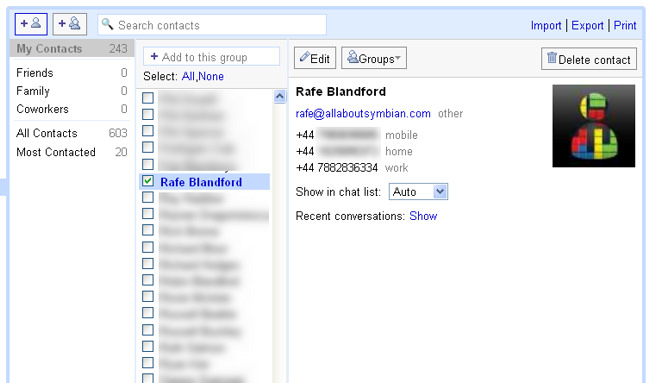 Google Contacts, running inside GMail, with data synchronised from the Nokia 5800.
Google Sync will be useful if you are a heavy Google services users and want to keep your Google Contacts in sync with your phone. You may also find it useful for filling your Google Contacts, from your phone, for use in other Google services such as GMail and Google Talk.
However if you are just looking for a way to back up your phone, or edit PIM information via the web, then there are many other SyncML services available. These include Nokia's own Ovi Sync (which also supports Calendar, Tasks and Notes) and Vodafone's Zyb, which will serve you better than the bare bones Google Sync.
It should be noted that there are already a number of third party services and applications, including GooSync, which enable similar functionality to Google Sync.
Here's a video, from Google, explaining the new service:

ActiveSync powered Sync coming soon?

Intriguingly, in the help section for Google Sync, there is an entry that notes support for Google Sync through Nokia Mail for Exchange is coming soon. Google is currently using ActiveSync to enable its sync services for Windows Mobile devices. This would suggest Google is planning to make its Sync service available through a Microsoft Exchange ActiveSync server/solution for other devices too.
This would mean you would be able to to use Mail for Exchange or Dataviz's RoadSync to automatically synchronise with Google Calendar and Contacts. With the current SyncML solution synchronisation must be manually activated.

Google Contacts API
Google also provides an API for Google Contacts, which enables third parties to access and manipulate the data stored in Google Contacts. A number of solutions which use the API are already available. This is something that Nokia has, thus far, failed to provide for Ovi. The integrations and mash-ups which APIs enable are likely to be a key factor in the 'service battle' between Google, Nokia, Microsoft and Apple.