Updating via PC Suite
You can update the firmware using the Software Updater component of PC Suite.
Updating firmware over the air (OTA)
You can also choose to update the firmware of the 5800 from the device itself. This method is called 'over the air' (OTA) updating and is generally the easiest method. However this will use a data connection on the phone. While you can use a 3G data connection a WiFi data connection is recommended for speed, sta bility and reliability (and potentially costs) reasons.
From the homecsreen, access the dialler (numeric keypad) and enter *#0000#. This will take you to the device updates screen, which shows you information about the current version of the software (firmware) running on your phone. To update the software choose 'Check for updates' from the Options menu.
Availability
Firmware availability usually varies by market (geography) and variant. Generally updates for SIM-free phones are available first, with operator variants being made available at a later date.
Changelog
"Faster touch-screen input" (the phone is generally more responsive)

"Faster internet data download times"

Geotagging information now available in Camera (finally), plus photo taking now possible with the front (secondary) camera.

Dictionary application added, with support for multiple languages (as first seen on E66 and E71).

"Improved e-mail experience" (this includes improved scheduled email retreival)

App. update application added (as first seen on N85 and N79) - this is used to update individual Nokia applications outside of firmware updates.

General operation seems smoother, better performance is various applications, including Gallery, plus screen rotations are faster.


Playing back Flash/FLVvideos had less hiccups, especially on YouTube, where Web on the 5800 now becomes almost as good as a dedicated YouTube client, there's an article on this coming from Steve shortly...


'Search' on the standby screen now searches phone content as well as on the Internet

Cosmetic effects added, especially in Gallery when switching orientation

Support for OMA DRM, enabling BBC iPlayer programme downloads and other future applications

The usual litany of small bug fixes.

User Data Preservation also worked perfectly, *everything* remained as it was before the update. However, general operation provided a few glitches. As often happens when you've got an OS installation with its own settings and config files and then try using it with a different OS version, things tend to go a little wrong around the edges. If you see 'System error' when launching 'Search' from the standby screen, use a 'Settings reset', i.e. *#7780#. (Lock code is '12345' and you have to hold each 'key' down to get the numbers.) You should only have to re-input a few profile and theme settings, plus resync your bookmarks from your PC/Mac if possible, but this soft(er) reset will save you having to rebuild from scratch. Thankfully.
If you still have problems, e.g. with entering the lock code, then a complete reflash with the PC-based Nokia Software Update is recommended. See the comments below etc.
Rafe Blandford and Steve Litchfield
Bonus screenshots: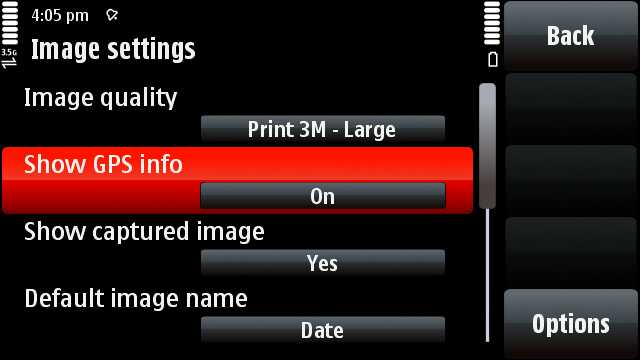 Geotagging is now included, thankfully!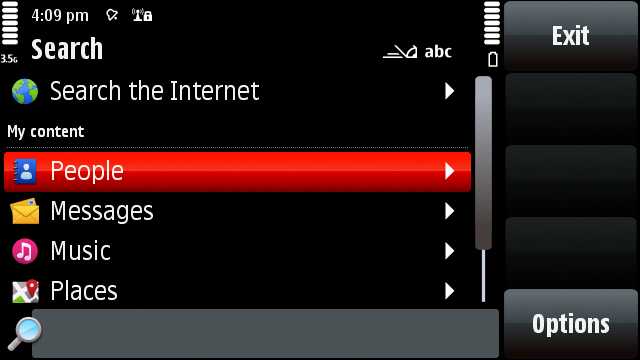 Search now includes within your data, as on other S60 devices with current firmware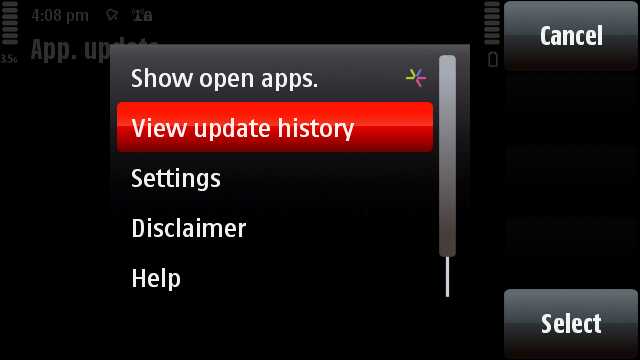 'Application update' is for keeping non-firmware-bound Nokia apps up to date - in theory...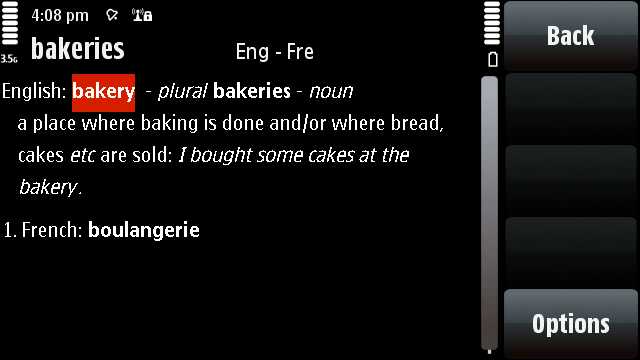 Dictionary again is most welcome it's basic, but includes free language downloads