Quickoffice 6
You'll remember that Quickoffice 4 was the one that brought in a whole new editing engine and interface, Quickoffice 5 brought in support for Office 2007 (.docx, .xlsx, etc) files. Now we have Quickoffice 6, bringing (among the usual fixes and tweaks):
View Password Protected files

ZIP File Support

Word Count

View Microsoft Excel 2007 (.xlsx) charts

'Go To Cell' in Excel worksheet

Support for transparent .PNG images

New improved and easier to use file manager interface

So not a huge update, but there are goodies for those that want to make sure they've got the latest and greatest, etc.
We've had Quickoffice 6 installed for a while - here are some screenshots of it in action (on the Nokia E90, a device that shows it off to good effect):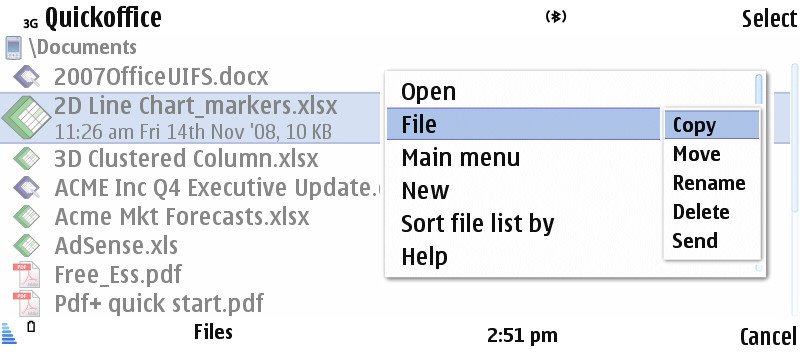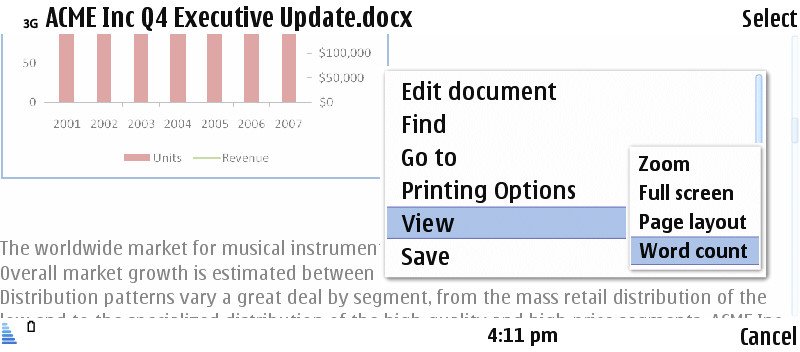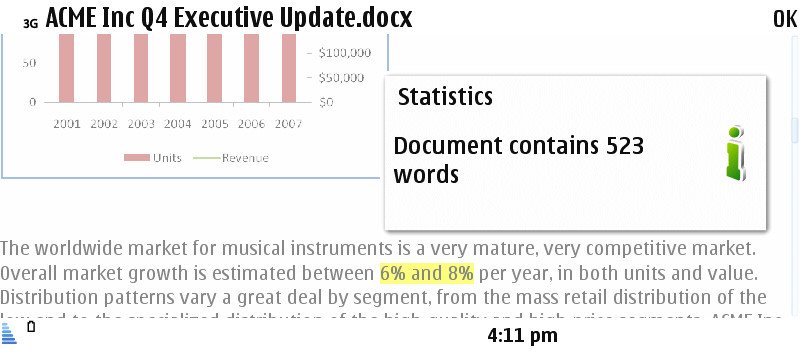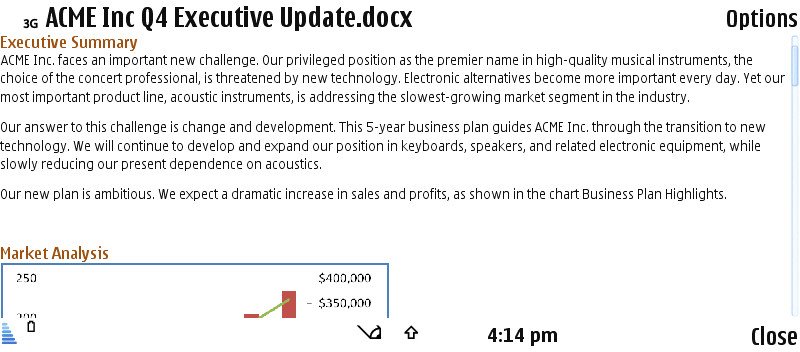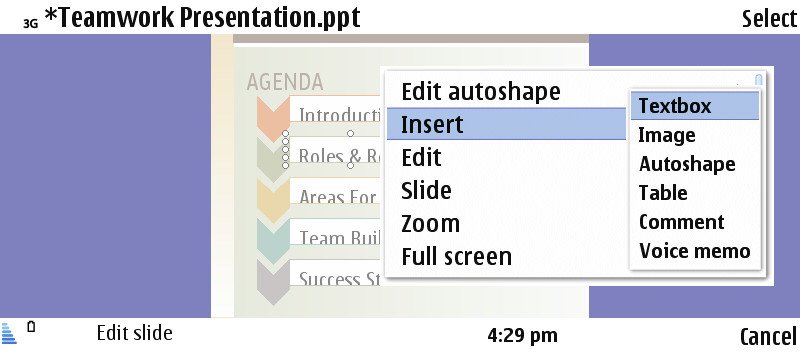 Quickoffice FAQ
Before you ask, here are the answers to some of my own questions.
No, you can't create charts in spreadsheets, only view them, and even then only if the document's in Office 2007 (XML) format.

You can't edit charts at all, apart from being able to change the underlying data.

The WebDAV remote disk functionality shown at the Smartphone Show in October was heavily dependent on the underlying WebDAV support in Symbian OS and has been determined as not reliable enough for Quickoffice use yet. A shame, though.


No, this won't work on S60 5th Edition and the 5800 XpressMusic. But Quickoffice viewers are in the 5800's Download! folder and these have been fully reworked for touch. Work is still underway to do the same for the full editing version, shown here - it'll appear when it's ready [I'd bet on it being in the same time frame as the N97....]



Adobe Reader
The update to Adobe Reader contains a selection of UI improvements (after user feedback) to make it easier to use, plus it contains the latest Adobe core engine update – this brings some fixes for previous issues, plus further optimizations for speed (particularly tweaks which should allow faster scrolling in more complex documents).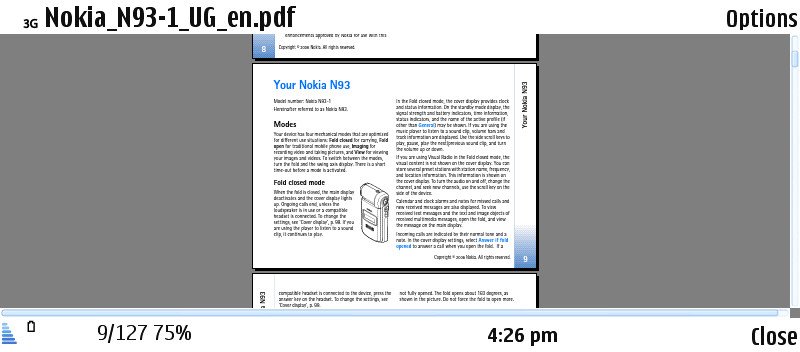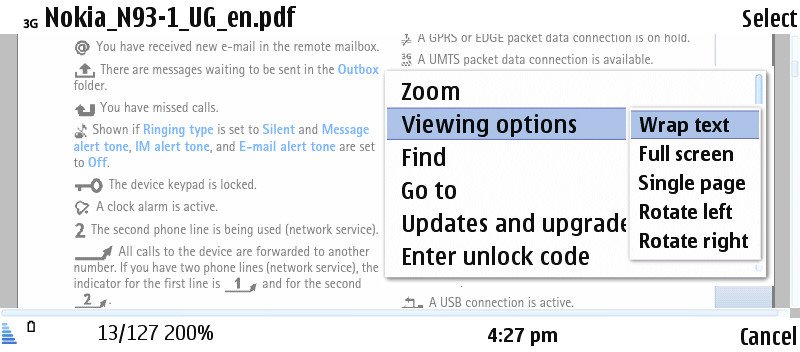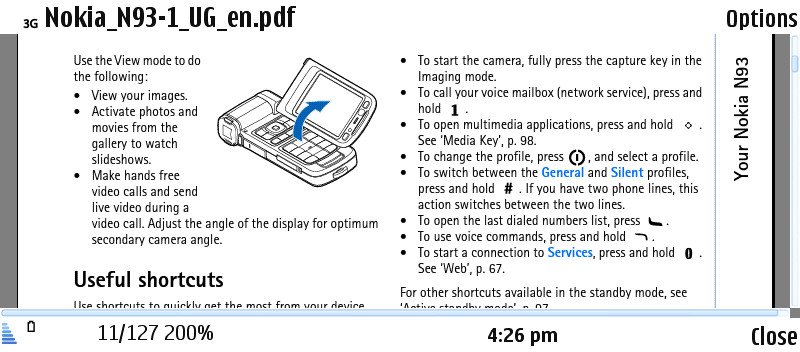 Links and Pricing
For Quickoffice 6.0/Adobe Reader information, downloads and purchasing, see www.quickoffice.com. A full license (taking you from a built in v3.85 or v4.01 Viewer edition to the v6.0 editing solution is currently $39 (about £25).
Upgrading from previous versions has to be done using the over-the-air Quickmanager system at present and the pricing is:
Upgrade for 4.5 customers:

$15



Upgrade for 5.0 customers:

$10



Nice to see the upgrade prices kept quite low...
Steve Litchfield