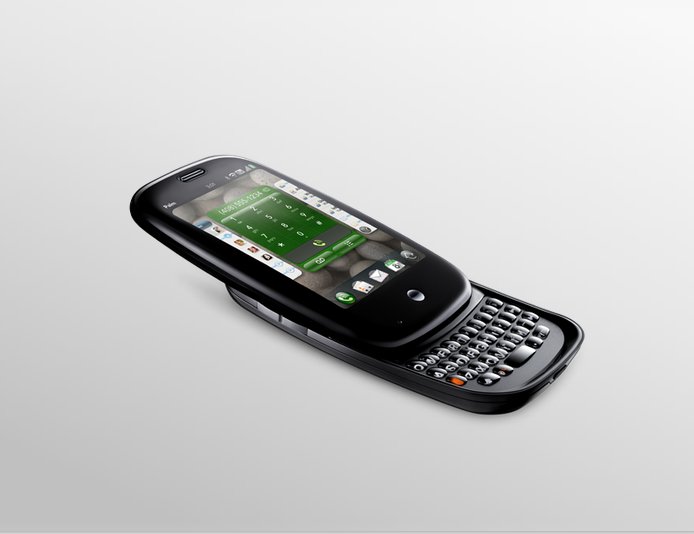 Palm's new webOS is built on web technologies such as CSS, XHTML and JavaScript. The new platform was designed to allow a potentially vast ecosystem of partners, including developers, hardware suppliers and accessories manufacturers.
webOS introduces Palm Synergy, a key feature that "brings your information from all the places it resides into one logical view"
Linked contacts - With Synergy, you have a single view that links your contacts from a variety of sources, so accessing them is easier than ever. For example, if you have the same contact listed in your Outlook, Google and Facebook accounts, Synergy recognizes that they're the same person and links the information, presenting it to you as one listing. And if you update a contact on your webOS device, it also will be updated in your various accounts, whether on a personal computer or on the web.


Layered calendars - Your calendars can be seen on their own or layered together in a single view, combining work, family, friends, sports teams, or other interests. You can toggle to look at one calendar at a time, or see them all at a glance.


Combined messaging - Synergy lets you see all your conversations with the same person in a chat-style view, even if it started in IM and you want to reply with text messaging. You can also see who's active in a buddy list right from contacts, and start a new conversation with just one touch.
The Palm Pre itself has "a smooth, rounded ergonomic design and a physical keyboard that slides out only when needed. Pre is engineered to feel natural in the hand and comfortably small in the pocket. When closed, the phone is ideal for phone calls, web browsing, music, photos and videos; when open, Pre is optimized for email and text messaging."
High-speed connectivity (EVDO Rev. A or UMTS HSDPA)

Wi-Fi

Integrated GPS

Large 3.1-inch touch screen with a 24-bit color 320×480 resolution HVGA display

Gesture area, which enables simple, intuitive gestures for navigation

Slide-out QWERTY keyboard

Email, including Outlook EAS (for access to corporate Microsoft Exchange servers), as well as personal email support (POP3, IMAP)
3-megapixel camera with LED flash
Standard 3.5mm headset jack

Bluetooth

Non-expandable 8GB of internal storage (~7.4GB user available)
MicroUSB connector with USB 2.0 Hi-Speed

Proximity sensor, which automatically disables the touch screen and turns off the display whenever you put the phone up to your ear

Light sensor, which dims the display if the ambient light is dark, such as at night or in a movie theater

Accelerometer, which automatically orients web pages and photos to your perspective

Ringer switch, which silences the device with one touch

Removable, rechargeable battery

Dimensions: 59.57mm (W) x 100.53mm (L, closed) x 16.95mm (D) [2.35 inches (W) x 3.96 inches (L, closed) x 0.67 inches (D)]

Weight: 135 grams [4.76 ounces]

Optional inductive charging solution for phones. Simply set Pre down on top of the elegantly designed Palm Touchstone(TM) charging dock without worrying about connection, orientation or fit. Pre is active while charging, so you can access the touch screen, watch movies or video, or use the speakerphone.

Palm Pre is scheduled to be available first in the United States exclusively from Sprint in the first half of 2009, and will be followed by a world-ready UMTS version for other regions. Sprint's pricing for the phone has not yet been determined.