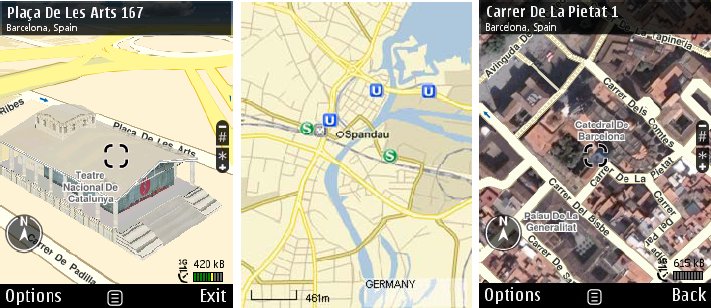 Taking a very Web 2.0 standpoint, Nokia say that "Maps on Ovi is becoming more than just a mapping tool. Over the coming months, Maps will become a destination for people to save and organize places, pre-plan trips and post-edit them. People can share their location and all their personally and socially meaningful content with friends, inviting them to join in activities and share experiences."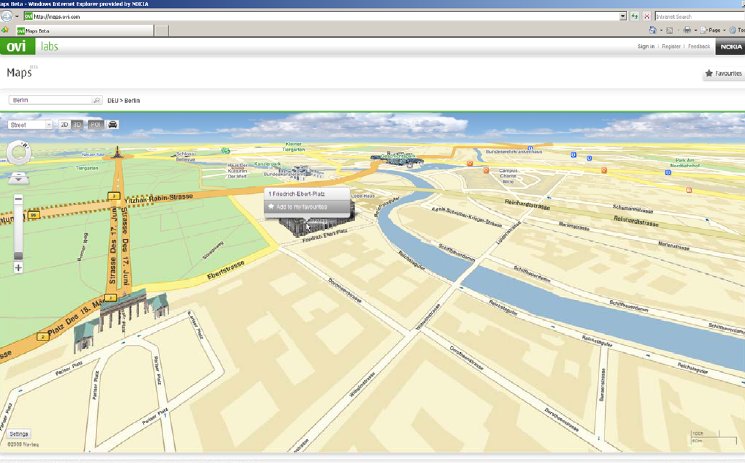 Other new options for Nokia Maps 3.0 include:
a route overview screen in navigation mode.

instant access to real time information such as camera alerts, safety spots and traffic information for selected countries.

Wcities event guides that give real-time information for events and movies in over 450 destinations.

better pedestrian navigation, adding straight-line guidance, which allows you to walk the shortest distance between point A and point B even if there isn't a proper (routing) road system available. Pedestrian routes now take in footpaths and parks.

in pedestrian mode, beeps and vibrations alert you when you need to make a turn along your route.

the level of detail in the maps has increased to the point that you can, for example, view multiple entrances to the same underground metro station.

The higher map quality is apparently a direct result of the relationship that now exists between Nokia and the bought-in NAVTEQ.
Downloading

Nokia Maps 3.0 (for all S60 3rd Edition FP2 devices except the N96) is now available on the Nokia Beta Labs web site. A version for the N96 and other S60 3rd Edition phones will be available shortly. The online (planning) version is now accessible from http://maps.ovi.com, though with some browser compatibility issues (it runs as a plug-in). Both versions are released as a Beta, so the usual precautions apply.
Of special note is that Maps 3.0 isn't directly compatible with previous versions, in that new maps and a new PC installer are needed. As a result (and presumably to avoid confusion), Maps 3.0 is only available via this new 'Nokia Maps Updater', which manages the process.
Existing navigation licenses are preserved, by the way.
Ewan's tried to install Maps 3.0 on the AAS N85 (the only non-N96 FP2 he and I have to hand), but failed, Maps Updater seems to be a little flaky at this stage.... If you've tried it, your comments most welcome!
Steve Litchfield
PS. more screens, from Nokia's data sheets: