Yes it's an old fashioned treasure hunt, with clues to objects locations, and it wouldn't surprise me if the mobile phone, with it's ability to take pictures, tell a story, and work out where you are (or should be) is going to be a vital tool to those taking up the challenge. Once the objects are found, they'll be plotted on a public campaign map for everyone to follow the project building up to yet another clue, this time in the image built up by the markers.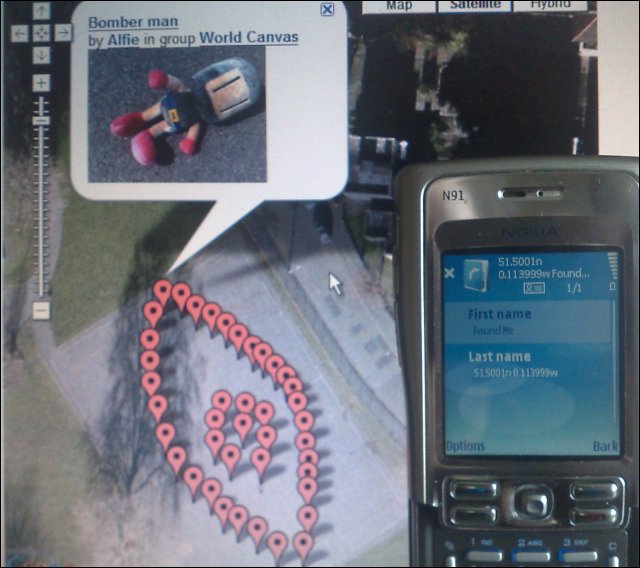 A little about the goal of the project...
XDRTB.org is an extraordinary effort to tell the story of extremely drug-resistant tuberculosis (XDR-TB) and TB through powerful photographs taken by James Nachtwey. XDR-TB, or extremely drug-resistant tuberculosis, is a new and deadly mutation of tuberculosis. Similar in creation to multidrug-resistant tuberculosis (MDR-TB) but more extreme in its manifestation, it arises when common tuberculosis goes untreated or standard TB drugs are misused. James' photographs represent these varying strains. Learn more about TB, MDR-TB and XDR-TB, and learn how you can take action to stop this deadly disease.
You can learn more about the project here, and follow the quest here.