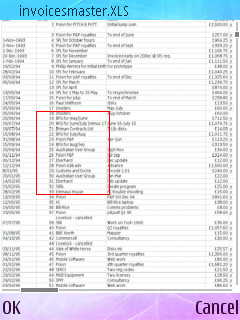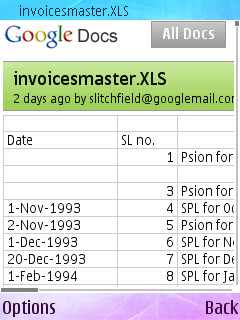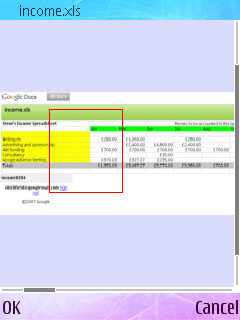 Spreadsheet views in Google Docs for Mobile. No editing possible at this time and scrolling can get slow once a spreadsheet goes beyond a hundred rows, but it's leagues better than the old 'present one column at a time' approach...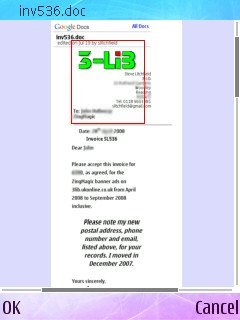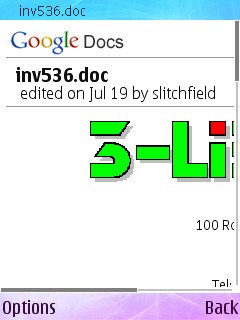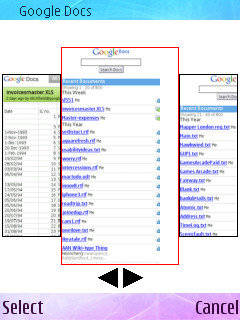 And looking at the Word/Doc views and the list of documents.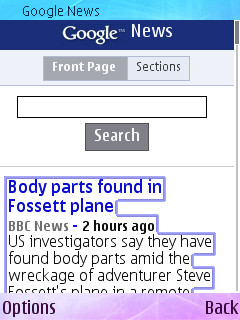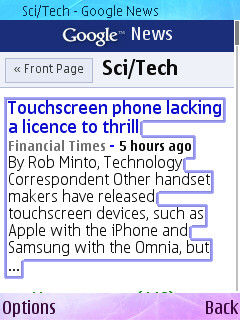 News seems to have had an overhaul at some point and seems much better optimised for S60 and QVGA screens....
---