After the initial sync, which is VERY fast, much faster than GooSync, Nokia Backup shows all your Calendar, Contacts, To-dos and Notes on the web. This is the very first time that I'm aware of that a full, free, end-user system for two-way syncing of ALL your PIM data has been made available. Most systems miss out Notes, or to-dos, or both.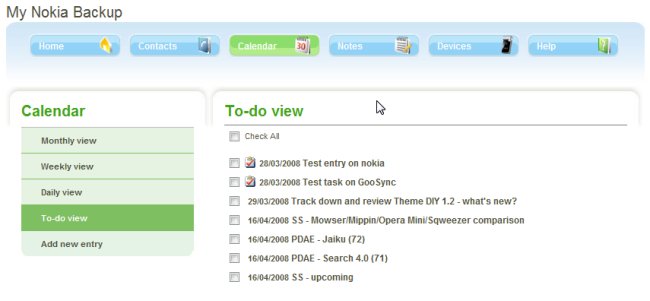 To-dos are shown as part of Calendar, just as on S60 handsets. In all the data modules, you can edit information or add new entries, for syncing back down to the phone on the next sync.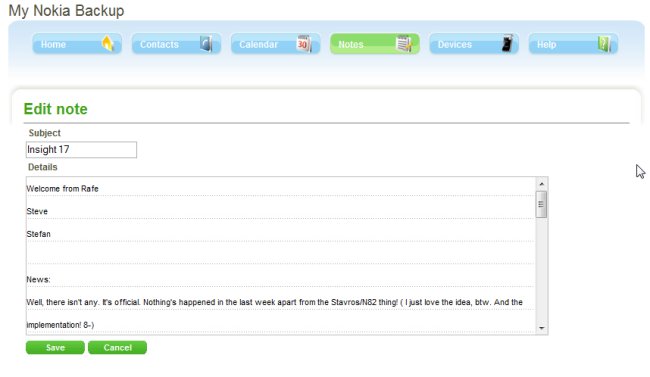 Here I am editing a note, for example...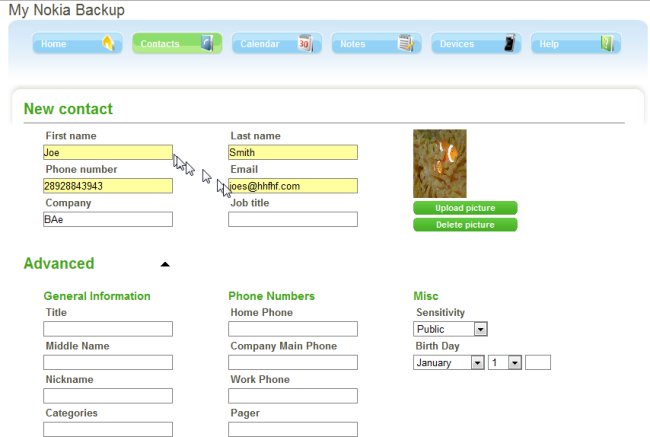 Contact sync is flawless, as you'd expect. Here I am entering details of a new contact on the Nokia Backup web site.
It's quite amazing that this has just popped up. Surely, surely, this is going to be renamed and inserted into Ovi as 'Ovi Sync' - if you can shed any light on this service, please comment!
To get started with Nokia Backup, here's the sign-up link. And here's the home page to bookmark for getting back to your PIM data every day.
Steve Litchfield, All About Symbian