Universal Music Group and Sony BMG make up more than half of the sales from the big four record labels. In 2007, Universal had 28.8% of the total market; Sony BMG had 20.1%, EMI and Warners had 10.9% and 14.4% respectively.
What remains to be seen is how much of a push Nokia are going to make with Independent Labels (the missing 25.8 in the above breakdown). The Internet has accelerated the market share the indies have, and there is no one overall group to approach for licensing the hundreds of thousands of labels in the world. And then there are the bands and singers that remain unsigned and who self-publish on the Internet... how will they get into Comes With Music?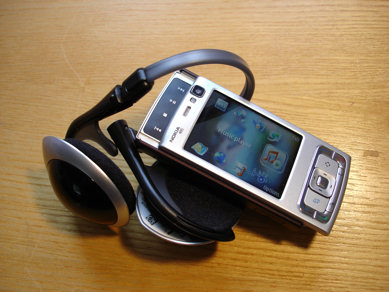 Nokia are naturally putting broad strokes in place first, and I'm confident that we'll see Warner and EMI on board before the Comes with Music launch (although I'm also pretty sure one of them is going to play hard-ball at the last moment, knowing they're needed to complete the set). This is going to give Nokia a very big headline of the numbers of tracks, artists and total percentage of music available.
But music is much more diverse than the majors and I hope that Nokia can keep a balance between the monolithic majors and the independents. If they can, then Comes With Music could be a success for everyone involved.