"Based on Symbian OS™ v9.2 and S60 3rd Edition Feature Pack 1, 'LG-KT610's users can take full advantage of a rich suite of multimedia features and applications.
The sleek new 'LG-KT610' is powered with HSDPA connectivity at 3.6 Mbps and GPS navigation capabilities. Combined with a QWERTY keypad and push email functionality, socialising, working and web browsing on-the-go is made easy. Symbian OS ensures the benefits of advanced power efficiency and a high-level of OS security, crucial for social and professional users." - from the press release.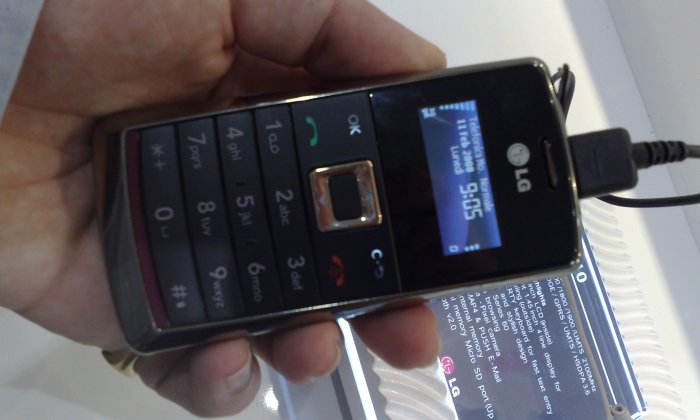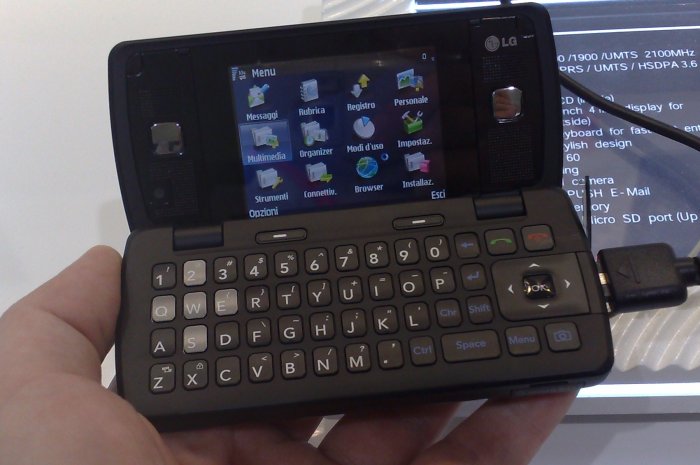 Take all this with a pinch of salt though - after all, it's not as if LG's smartphones usually make it into production and over here... let's hope 2008 is the year that bucks the trend.
I can't see what's 'unique' about the design, to be honest, although at least it brings some of the Nokia's E90's philosophy to a presumably much lower price point.
For more photos, see Rafe's MWC stream