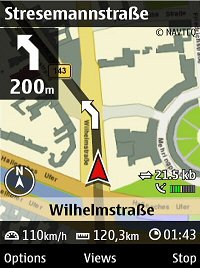 New car navigation interface.
The driving navigation interface (Drive) has been much enhanced (see above), with proper turn indicators and transparent panels.
There's a new pedstrian mode (Walk), with no voice instructions but with "breadcrumbs" that are shown where you have been walking so you can easily see what direction to take. (Walk is included in the driving navigation license for car navigation but can also be purchased separately at a lower cost)
Satellite maps are now included (a la Google Maps) for 200 cities worldwide. The satellite maps are downloaded over the air and are saved automatically. Next time you start Maps, the satellite maps will be there, no need to download them again. There's a hybrid view that combines satellite view with the regular maps.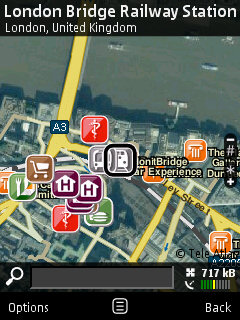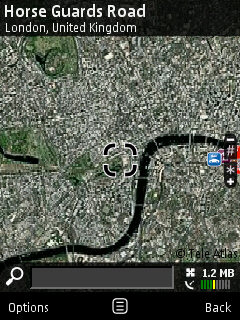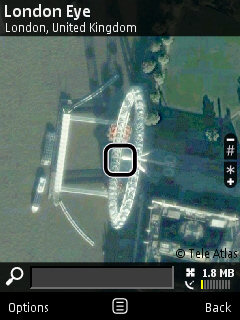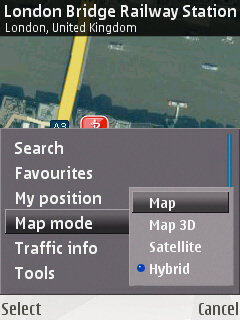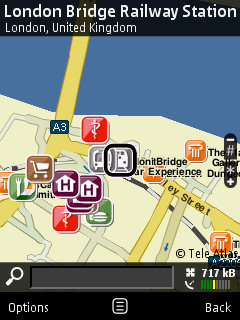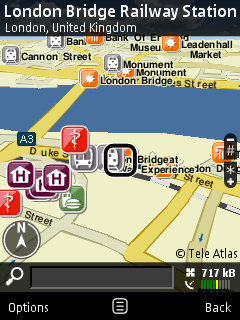 The usual 2D and 3D map modes are still available and there a definite performance improvement.
Improved search function with results listed by categories (i.e. streets, restaurants, towns).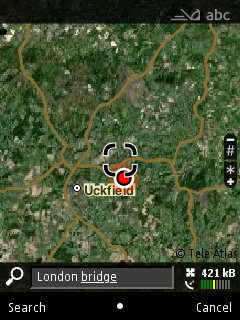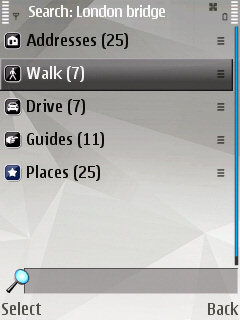 Improved places (landmarks) functionality. Places can be saved as favourites and collections (folders) created.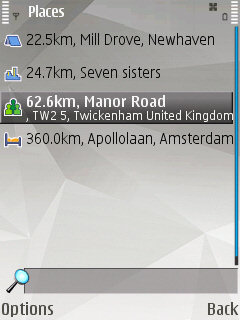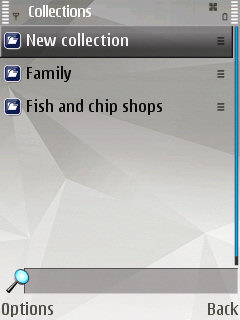 Upgrade facilities are provided to convert old navigation licenses and maps to the newer formats. There's also a companion (new version of the) MapLoader utility.

There's real time traffic information handling that allows dynamic rerouting of navigation. This is available for 18 European countries and is a premium addon.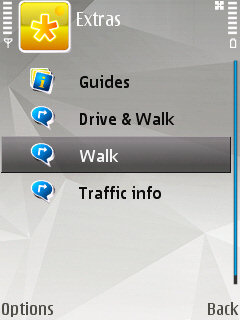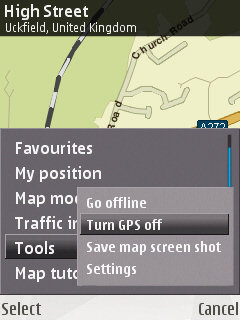 There are now some video items in an expanded group of city guides
Watch this space for more screenshots and opinions throughout February. Please note the version 2.0 beta is NOT available for general download, I'll post again as and when this happens! And no, I'm not going to email it to anyone, a full public beta will doubtless follow when Nokia's German team are ready...
Steve Litchfield