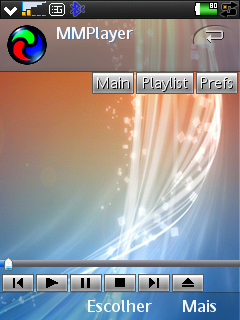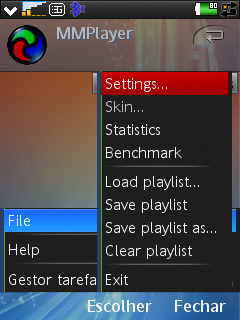 MMPlayer is a media player currently available for Palm OS5 and Symbian devices. It's capable of playing many standard audio and video files.
Makes it possible to compress an entire 2 hours movie with a quite acceptable quality into a 128 Mb memory card and watch it on the road.
Supports fullscreen on both landscape and portrait devices. (the screenshots on this page are in window mode, not fullscreen)
Rotates and zooms the video to make full use of available screen area.
Supports MJPEG, making it possible to shoot a video clip with many low end digital cameras with memory card, insert the card into your device and watch it.