We'll be bringing you more coverage in due course, but here's something to whet your appetite.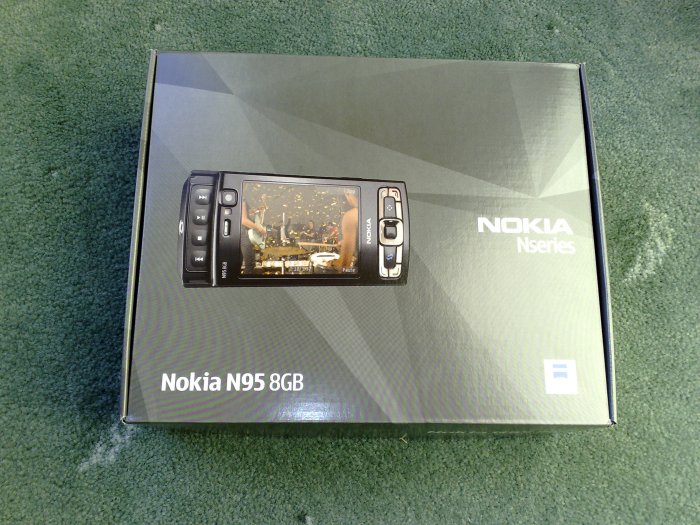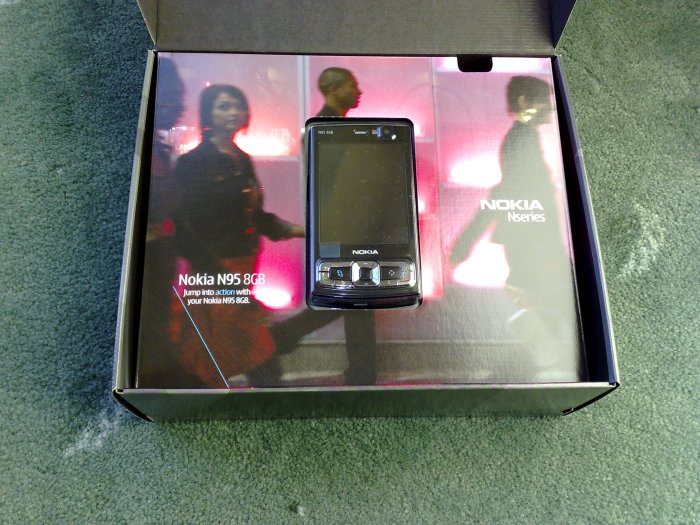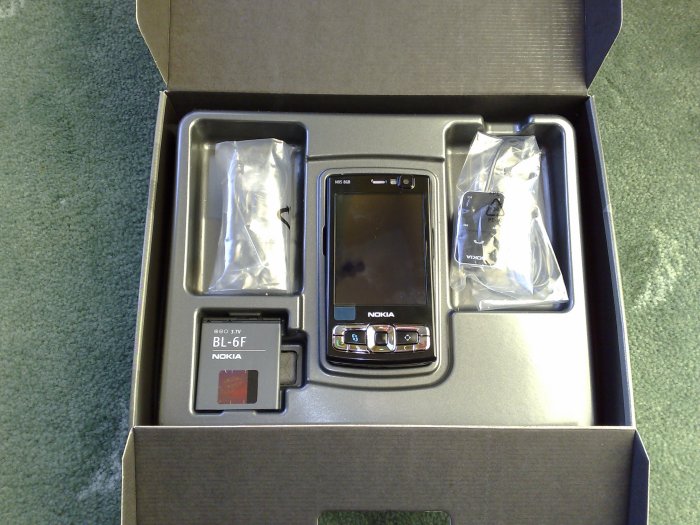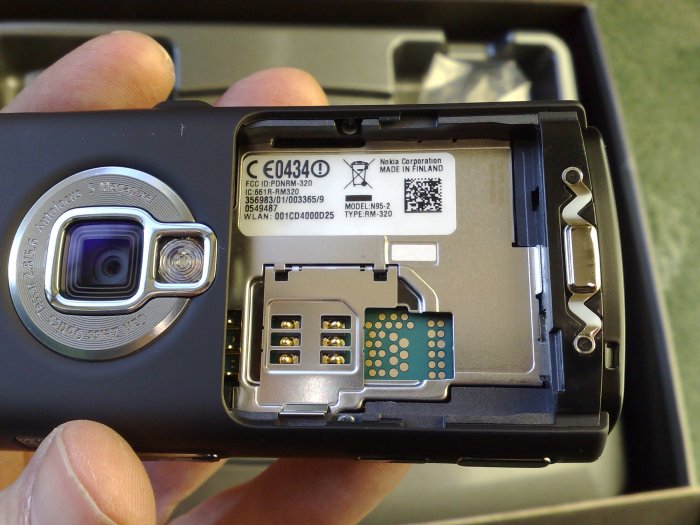 Here the redesigned (compared to the N95) back of the device.
The camera surround has been changed to accommodate a larger battery.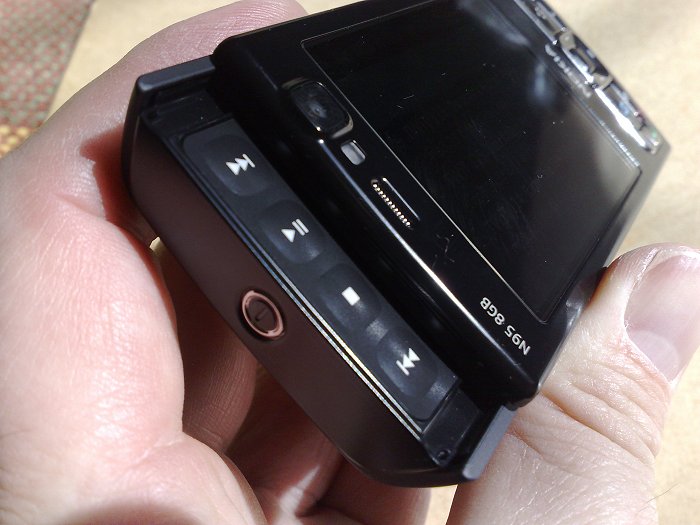 The multimedia playback controls are now bevelled,
making them easier to find my touch alone, and have better tactile feedback.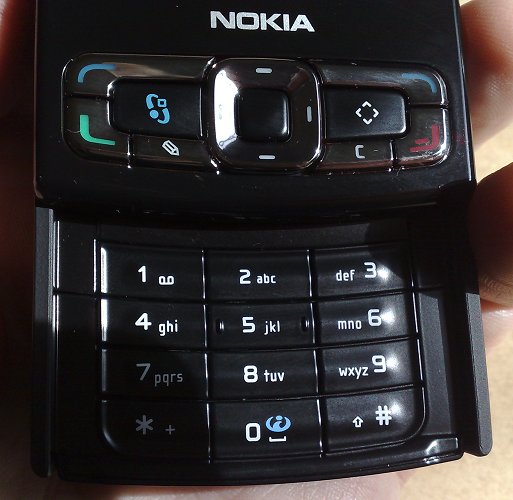 The main numeric keyboard is unchanged, but the controls keys have changed to make room for the larger screen.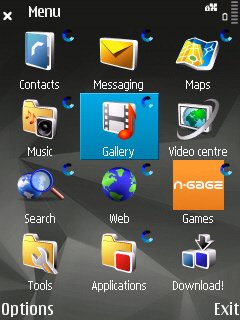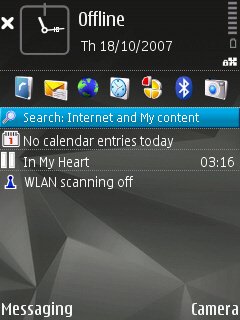 Now that's what you call multitasking - and this was still with 50MB of free RAM left over.
Er.... Nokia, I'm afraid that all this RAM is draining my battery - can I have less of it please?
Only kidding. The second screenshot shows the standby screen, with the new Search integration. More on that later...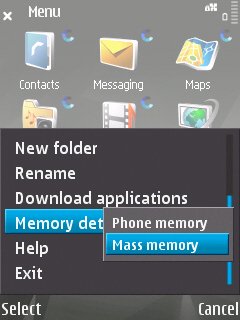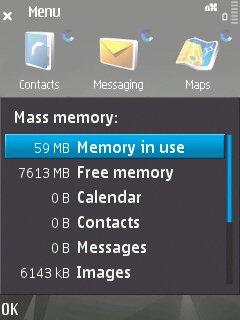 The extra 8GB of flash memory appears as an extra disk 'E', just as if you'd popped a microSD
into a standard N95. Examining the 8GB disk takes ages (over 10 seconds), but here's the proof of the capacity.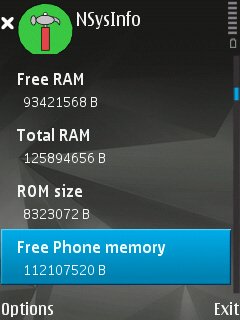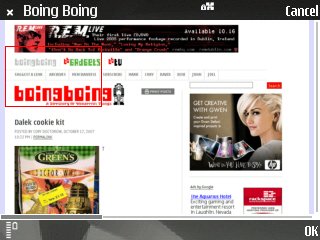 93MB of free RAM. And this wasn't even after booting, this was after half an hour of use and
with other apps simply closed down. And around 120MB of internal flash memory (disk C),
just as on the original N95. With so much RAM, Web flies, relatively speaking.
Here's the huge BoingBoing site. Any other huge pages you want me to test?

I just LOVE the flat top, with no raised screen bezel.



The controversial protector-less lens. If this is the main tradeoff for the increased battery life
(due to the new body shape) then so be it. A gorgeous touch is that the Carl Zeiss writing
is properly etched into the surround, not just printed on...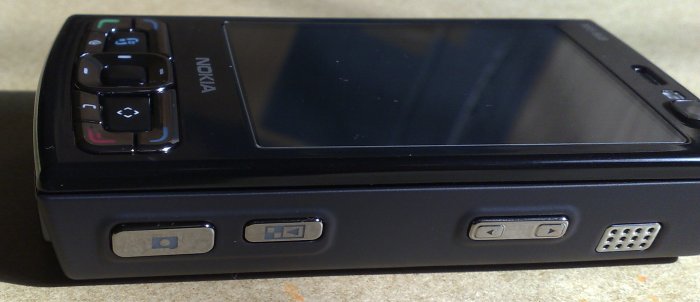 The N95 8GB is a chunky beast, but you've got to remember what this thing can do.
Now that there's enough RAM and battery power to keep everything chugging along,
this really is a 'multimedia computer' and is everything the original N95 really should have been.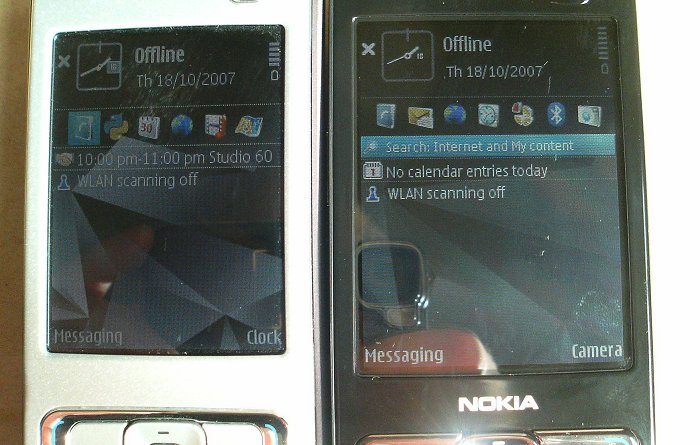 The (patented!) Steve sunlight test. The new, larger, hard-topped N95 8GB screen performed even
better than that of the original N95, in terms of contrast in really bright light.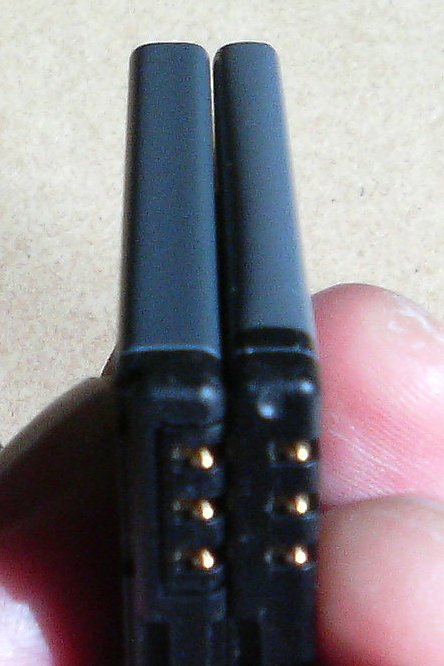 The BL-6F and BL-5F batteries in profile. An extra 25% charge might not sound a lot,
but allied with optimisations in the OS it should easily give a full day of use for
even the most demanding users. Oops, that sounds like me. Watch this space!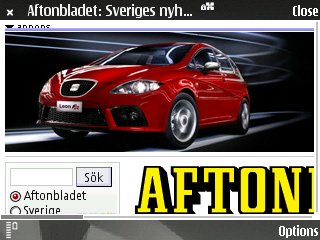 By popular request, I loaded up the **insanely** huge aftonbladet home page
[go on, you try it - www.aftonbladet.se] - no problems whatsoever on the N95 8GB.
I don't think I'm going to be able to crash this thing... [mutters]
Leave me your questions in the comments and I'll answer them inline in extra comments - the usual deal.
Steve Litchfield, 18th Oct 2007, for AAS and 3-Lib
See Also
Nokia N95 8GB Video Preview (also on YouTube).