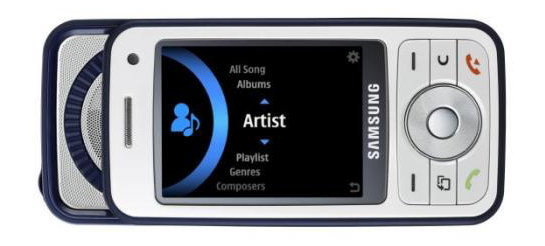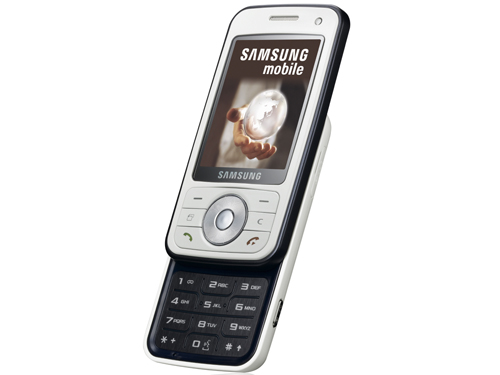 The up slide of the i450 reveals a numeric keypad for use with the phones smartphone features. Running on S60 3rd Edition Feature Pack 1 the phone has a range of powerful PIM, multimedia and Internet related applications.
The down slide of the i450 activates the music player with its touch wheel navigation (the black area we assume). The i450 has its own music UI and support for multiple codecs including MP3, AAC, AAC+ , WMA and WMA with DRM. Samsung are also touting the ICEpower speaker which includes technology developed by Bang & Olufsen and it said to give better fidelity and battery life.
On board memory is fairly scarce at 35MB, but there is microSD card slot with support for SDHC cards (4GB and up).
The phone will be available in Italy from the end of October and the rest of Europe shortly afterwards with an unsubsidised price of 360 Euro.


Here a YouTuve video that shows the i540 in action: