All of these devices run on Samsung new S60 family platform (previously discussed in our Samsung S60 Summit article). This family is based on Symbian OS 9.3 and S60 3rd Edition Feature Pack 1. All of these devices boast QVGA screens, microSD card slots, HSDPA connectivity along with triband GSM / EDGE and Bluetooth (including support for the A2DP profile).
The multimedia support is also standardised across the devices: video formats include MPEG4 (H.263 and H.264), Real Video and WMV, audio formats include MP3, AAC, AAC+, Real Audio and WMA. The rumoured specifications also indicate that Flash Lite 2.0 will be supported.
Bear in mind that these are all rumoured devices which have not been officially announced (see the source links at the foot of this story for further details). Samsung produces a great number of devices which it showcases and or announces. Not all of these devices subsequently make it to the market in significant volumes. That said all of these device do appear to be genuine and fit in with Samsung's known strategy.
These devices could provide Nokia with some very significant competition in the S60 space.
Samsung i450
The i450 is a slim, slider form factor device. It features a 2.0 megapixels camera and 1GB of internal memory.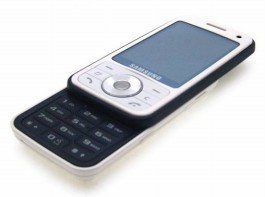 Samsung i550
The i550 is a bar form factor device (a first for Samsung on an S60 device). It features a built in GPS and has a 3.2 mega pixel camera. This is packed into an impressively small 115 x 53 x 13.8 mm. There's also a 3.55 audio jack and FM Radio to appeal to the music market. Interestingly the leaked specifications claim the device has 128 MB of RAM, more than is usually found in competing Nokia S60 devices. The i550 is clearly aimed at a similar market to the Nokia N95 which has a very similar specification.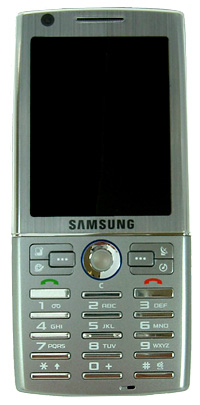 Samsung i570
The i570 is slider form factor device with a full QWERTY keyboard on the bottom slide. It also features WiFi connectivity, a 2.0 megapixel camera and 160 MB of internal memory. The rumoured size is 96x60x16 mm and 123 g in weight. The device is aimed at the enterprise email market and with similar specifications to the Nokia E61. Further picture of this device can be found at the MobilMania link below.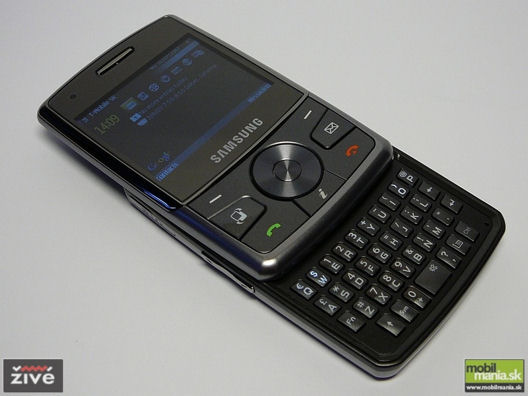 Sources: GSM Arena (i550), MobilMania (i570), Mobile Review Forum (i450)