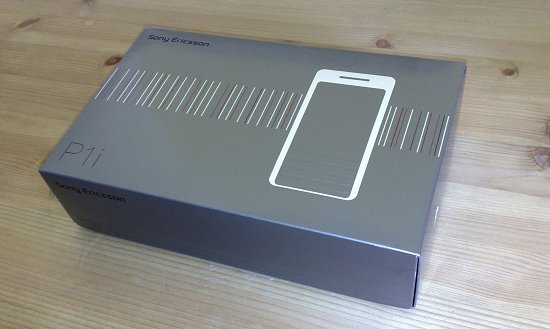 Neatly stylised box.... [nothing to see here... move on - Rafe]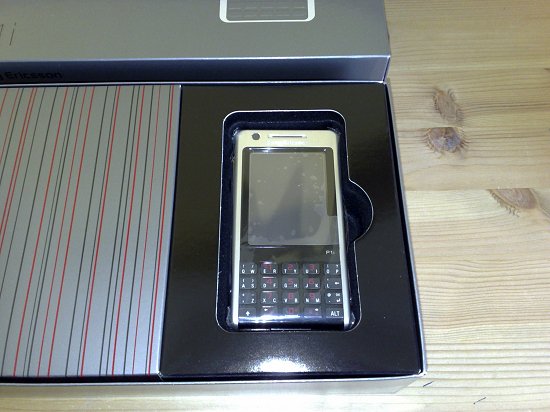 Nice to see the P1i come with screen, camera and logo protectors.....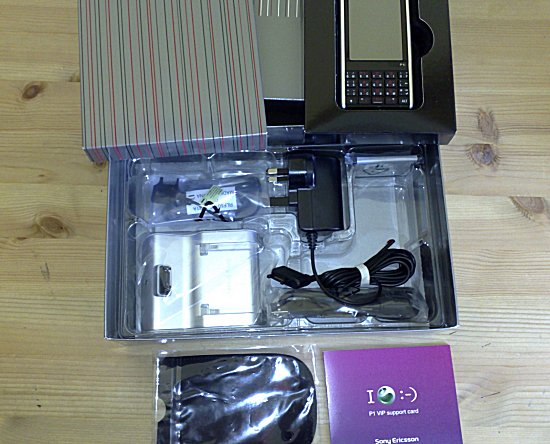 The full package includes: device, mains charger, PC Suite CD, 60 page mini-manual, velvety slip case, desk cradle, proprietary headset, spare stylus, USB lead and 512MB M2 data card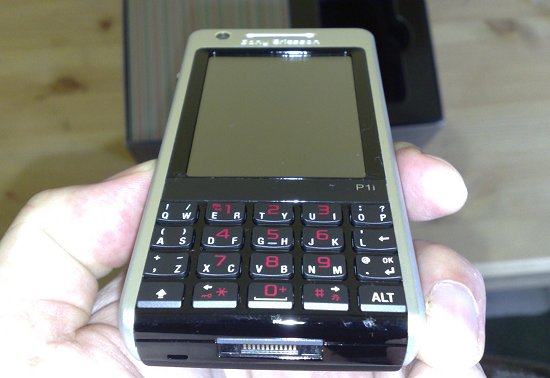 A first look at the P1i with M600-style rocker keyboard...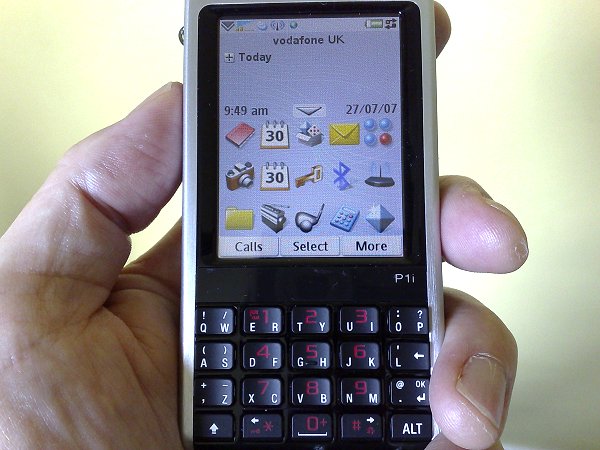 Booted up and with most of the 10 extra home page shortcuts assigned. Although this was a much requested feature, UIQ 3 has slipped into the S60-like trap of having two completely different ways of launching applications. Is more better? Comments welcome and contrast with how the Apple iPhone handles this. etc.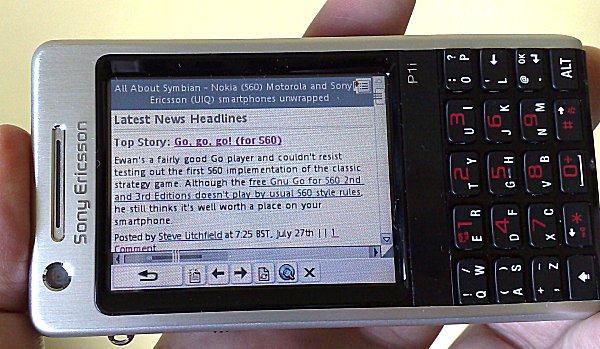 AAS rendered fairly well on the small screen using the built-in Opera, but I somehow managed to invoke the Litchfield effect and the P1i locked up on me after a couple of minutes. Maybe it was too much to hope for that there would be no bugs at all because the UIQ 3 implementation was mature.... Watch this space. Rafe will give it a more thorough workout next week.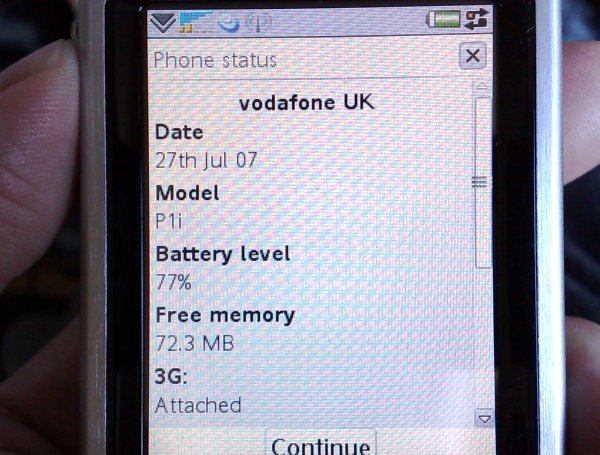 Yeah. If they'd shipped the P990 with even half this much RAM, they'd have a whole different device success story on their hands....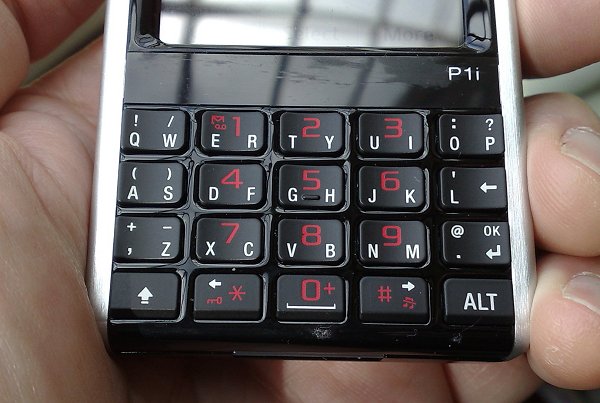 That keyboard, up close and personal. It's well formed and works quite well, although, like the Apple iPhone, you have to go fast and 'trust' it, stabbing at the right area and the right thing usually happens.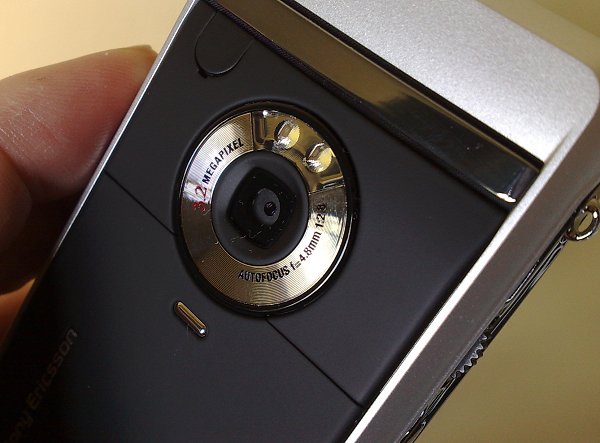 And now up close with the back-of-unit 3.2 megapixel camera. There's a double-strength flash, which is good. But the focussing is a little suspect, several times it claimed it had 'locked' when it clearly hadn't. More early firmware teeting troubles? Still, it's clearly a high quality camera, with just the right degree of noise/removal/sharpening. See Rafe's review next week for more samples. Video capture is at QVGA at 15fps, as with the P990.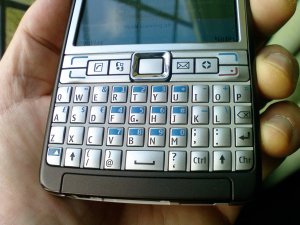 Sample photo, click to enlarge to full size. Photo is (obviously) of one of the P1i's closest competitors, the Nokia E61i.
Steve Litchfield, AllAboutSymbian, 27 July 2007